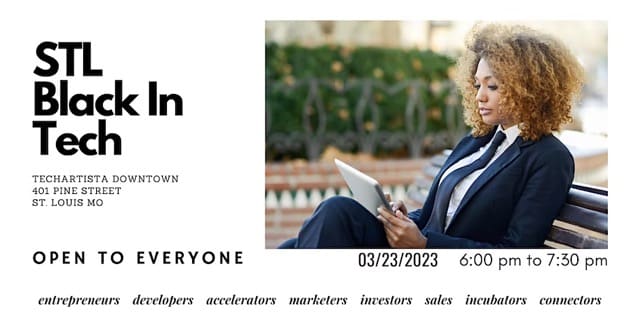 STL Black In Tech: How to Validate Your Idea
Are you a new Black entrepreneur? Do you have an idea for a tech business? Do you know where to start or how to validate the idea? Do you want to work with others to make your idea a reality?
If you answered "yes" to those questions, you should join us at TechArtista Downtown on Thursday, March 23rd for "In The Beginning: How to Validate Your Idea!" This free event will have an expert panel and dedicated time for networking so that you can connect with others!
"In The Beginning: How To Validate Your Idea" is being organized by Edwin Williams, the founder of Zenhammer — a tech enabled business supporting contractors and subcontractors with project and task management. This event was created specifically with Black entrepreneurs in mind but is open to everyone!
Come out, spread the word, and be a part of a community of growing entrepreneurs!
Location: TechArtista Downtown 401 Pine Street St. Louis, MO 63102 RSVP HERE