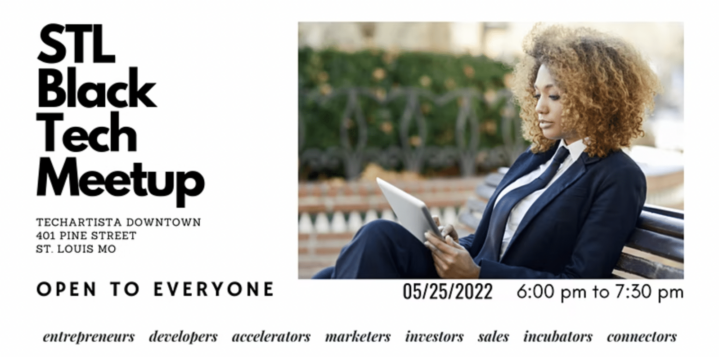 This Wednesday at TechArtista: STL Black Tech Meetup
2
Min
Read

-
Visitors
Join EQ after work at 6pm, this Wednesday at TechArtista Downtown for the Black Tech STL Meetup where I'll be moderating a discussion on the topic of "Growing Black Tech in STL!"
Doors open at 6pm for free food and networking. The 45-minute panel discussion will start at 6:30pm and then you're invited to join the speakers and other attendees for drinks at Trust inside of Tech Artista Downtown to continue the conversation.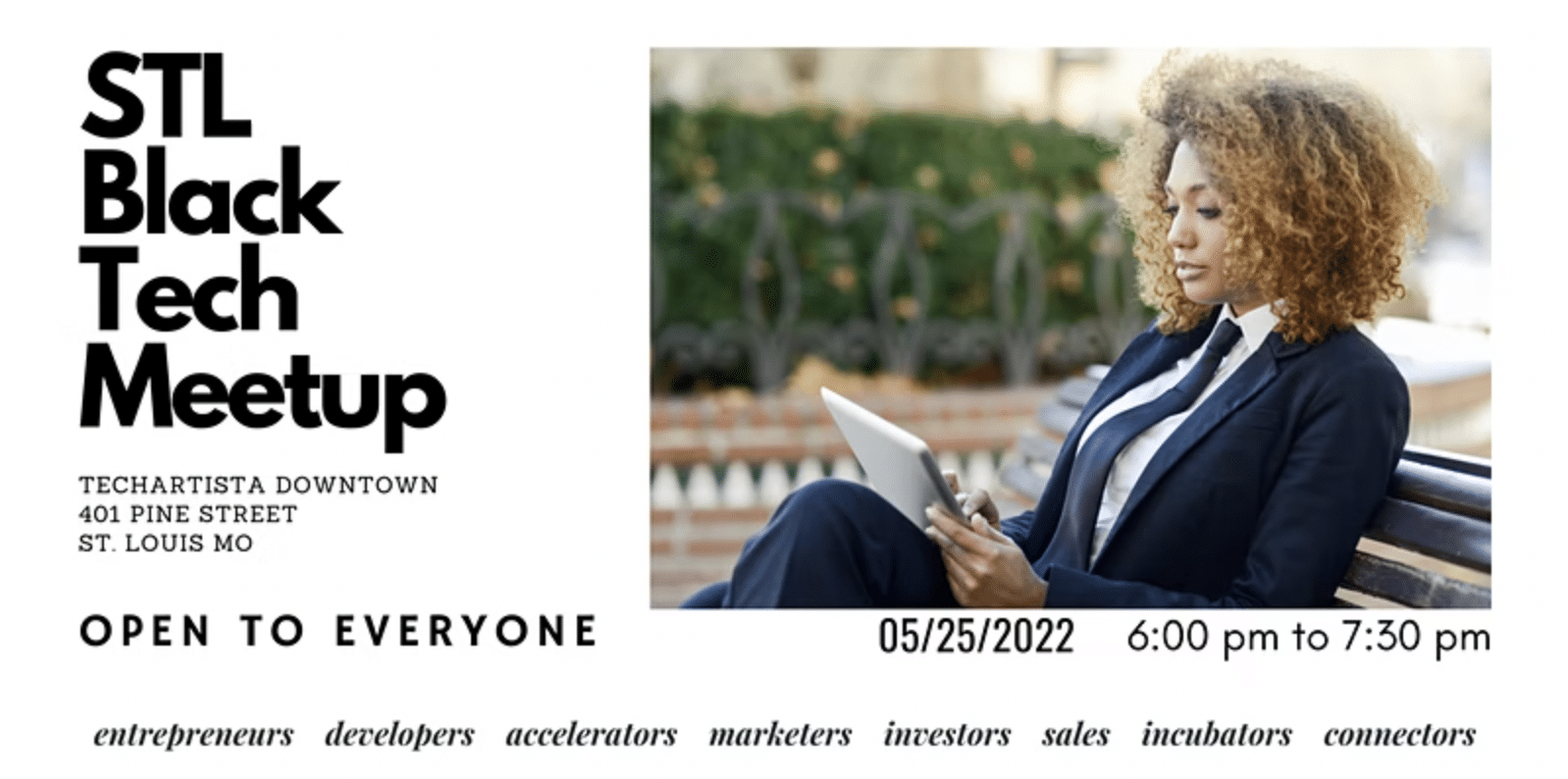 About the Event
The event is organized by Bryon Pierson from EDUrain, who will also be a panelist. Talking to EQ about planning the event, he said, "This event is important because it is an open space for people to build an understanding of what is like to build and support technology companies owned by Black entrepreneurs in St. Louis. Usually you hear from voices that are already backed by big investors in tech, but in this event you'll hear from builders and entrepreneurs that are 'heads down' and working 'in the weeds' and have small successes that they are building off of."
Other Panelists
Tara Nesbitt, founder of Harmonee will also be a panelist. We haven't covered them yet, but Harmonee is developing an extremely interesting concept called the Interloop, and the company crowdsources market research campaign responses for business owners, who donate to nonprofits in return.
Lashana Lewis, owner of L. M. Lewis Consulting will also be joining us on the panel. Last year she completed a mentor program with Arlan Hamilton, the founder of Backstage Capital, whom I recently published an interview with on EQ.
Arlan liked the interview so much, that her team used the audio to create a montage video.
Super trippy: I'm listening to this interview that was published today but was recorded 3.5 years ago! We didn't plan on it being a podcast…it was a recording for the journalist to write an article. But I gave permission to release the audio. It's total fly on the wall… https://t.co/p7GgTxmMlJ

— Arlan 👊🏾 (@ArlanWasHere) March 8, 2022
With such an endorsement, I'm confident the discussion on Wednesday will be excellent!
Whoa I'm choked up 🥲 A podcast conversation I had years ago with someone I really admire but got too shy to post until recently (coz I got self conscious/embarrassed and thought I was umming and errring too much) got repurposed into a voiceover for this clip… https://t.co/5hyGYjThdq

— jc1000000 (@jc1000000) March 25, 2022