Selling is Just a Conversation
< 1
Min
Read

-
Visitors
A Sales Training Primer for Non-Sales Professionals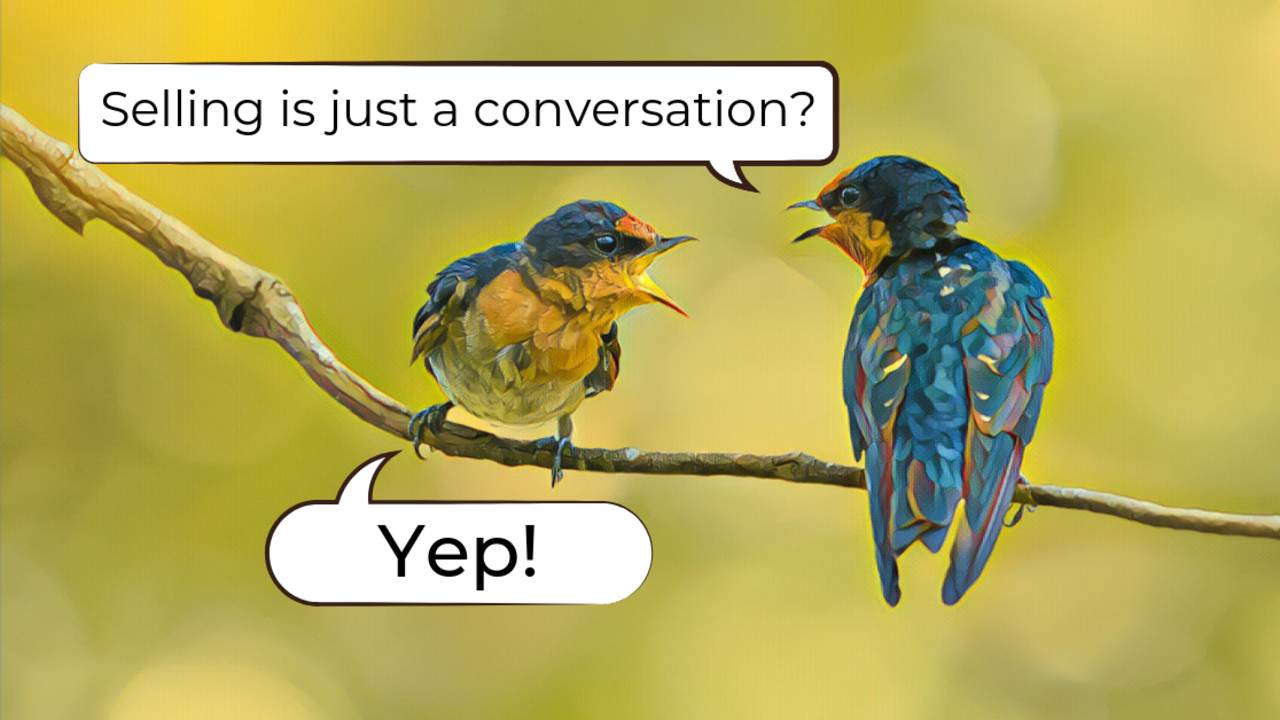 Introduction
Introduction to the primary concepts and how to navigate this course.
Beginner
A look into the various types of conversations you might have in a normal workday, and how they differ from each other in terms of communication goals.
Intermediate
Now that you know conversations have different structures, let's look into how you can prepare for a sales conversation with a goal in mind: to get your prospect to agree to take an action.
Advanced
The sales journey is made up of many sales conversations focused on small goals that incrementally further the actions taken toward making the sale with each meeting. Here's how to rock every meeting.