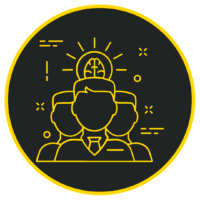 Zero ads. 100% FREE. No credit card required.
Create a complimentary EQ account now to disable Google ads, subscribe to email newsletters, activate community discussions and unlock growth marketing tools.
EQ subscribers get so much more than a few email newsletters.
Register now to gain access to a robust marketing platform, an on-demand thought leadership program, and multiple media publications making local connections to global concerns.
Access is free, and underwritten by generous sponsors, so you have more tools to grow your venture, impact your closest communities and engage powerful stakeholder relationships.
As an EQ subscriber you can:
Connect
📅 Promote Your Events
🗣 Send News Updates
💼 Post Job Vacancies
📸 Create Engaging Content
📢 Run Advertising Campaigns
🪴 Grow Your Business
Collaborate
🤔 Contribute Your Ideas
✍ Write Professional Articles
🎟️ Join Exclusive Events
🤩 Meet Other Readers
🏆 Discover Fresh Talent
📖 Teach Other People
Co-operate
📝 Express Your Values
💌 Generate Brand Recognition
📍 Attract Recurring Guests
🤝 Recruit Talented Staff
🛒 Win New Customers
🎫 Host Community Webinars