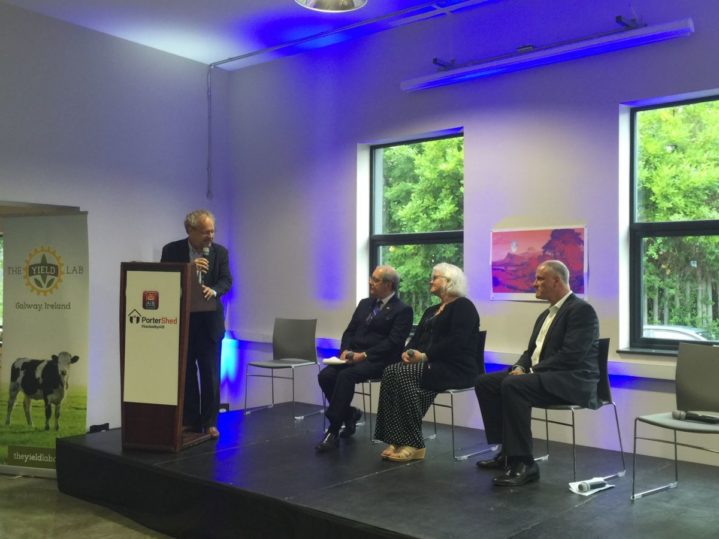 The Yield Lab Announces Launch of The Yield Lab Galway
3
Min
Read

-
Visitors
The Yield Lab announced the launch of the Yield Lab Galway, a food and agriculture technology venture fund and business accelerator Friday from Galway, Ireland.
An early-stage venture fund and business accelerator, The Yield Lab invests $100,000 in early-stage food and agricultural technology (AgTech) startups as well as provides one-on-one mentorship, free workspace and networking opportunities supported by agriculture focused organizations and businesses in the St. Louis region.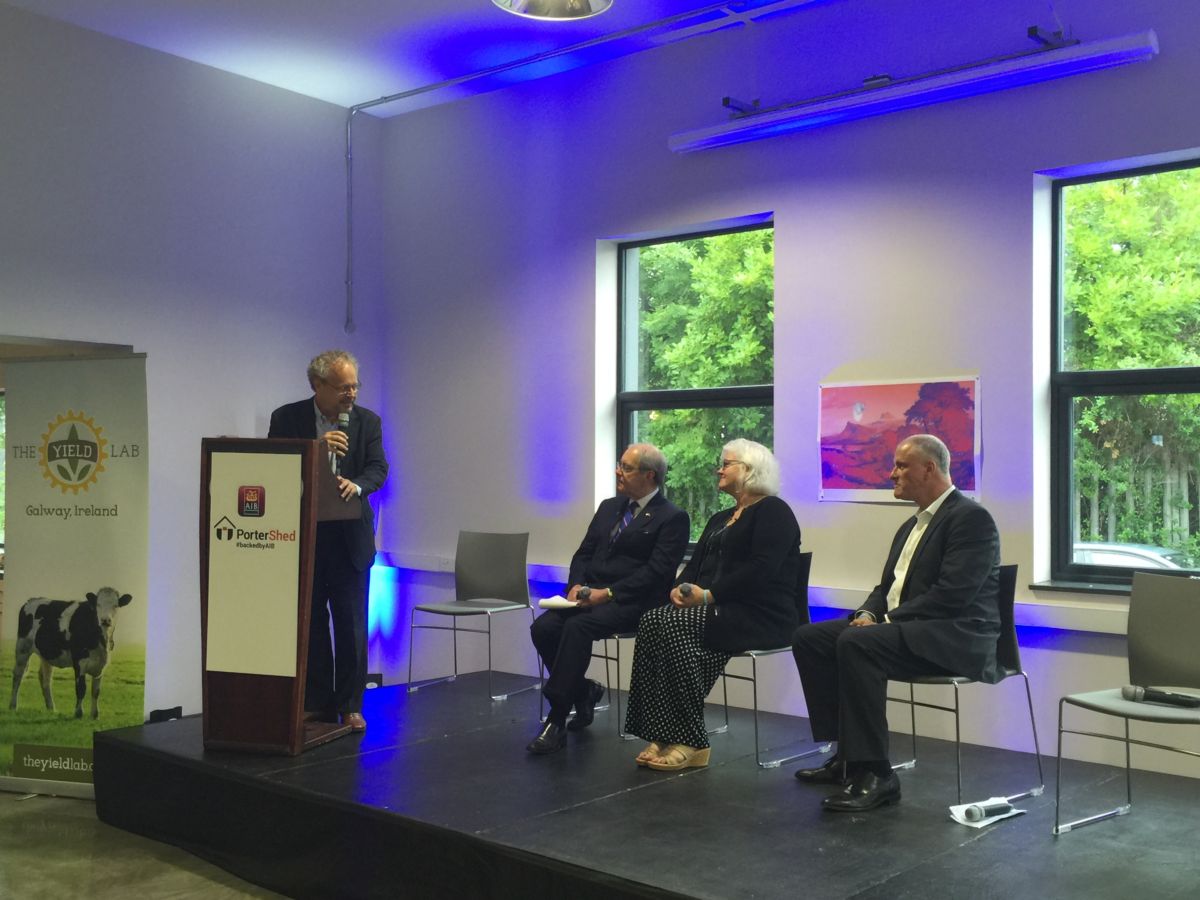 "We believe finding innovative solutions to sustainably feed the world's rapidly growing population is the biggest problem facing human kind today," said Yield Lab managing director Thad Simons in a statement. "The launch of the Yield Lab Galway is the appropriate next step and will provide greater access to financial and strategic opportunities for both our St. Louis and Galway based investments."
Agriculture is a leading industry in the US Midwest, with extensive business connections to the St. Louis region and beyond. The diversity, central location, and solid business community support makes the St. Louis region a leading market for AgTech expansion.
The Yield Lab Galway hpromises the same strategy of sourcing, transacting and mentoring as the Yield Lab currently does in St. Louis. The fund plans to invest in 8-12 companies over the next two years. Each Galway-based food and AgTech startup will receive up to €100,000 and participate in a twelve-month accelerator program.
"AgTech companies work in a global economy and our goal is to build a bridge to St. Louis for Irish AgTech companies looking for a U.S. footprint," said Joe Reagan, President & CEO of the St. Louis Regional Chamber. "In St. Louis, we are focused on supporting entrepreneurs and innovators, and our economic development strategies in the 21st Century must be bold and innovative as well."
The St. Louis Regional Chamber has promised a founding investment in the Yield Lab Galway from its Spirit of St. Louis Ventures fund, which has previously made founding investments in five early-stage business accelerators as part of a comprehensive strategy to support the formation of early-stage capital and to support entrepreneurs.
"Cultivation Capital has developed a significant interest in agricultural technologies," said General Partner Rick Holton in a statement. "The Yield Lab has provided us with valuable insight into their portfolio companies that has consistently presented Cultivation with the opportunity to capitalize on promising investments. This was the value proposition that led us to invest in St. Louis, and this is why we are investing in Galway."
As a sister city with St. Louis, Galway will be the establishing European footprint for The Yield Lab offering a number of regional resources like NUI Galway, GMIT, Mountbellew Agriculture College and is a central location in the vast agricultural production in west of Ireland. Galway has built itself into an entrepreneurial stronghold, boasting a thriving technology park and growing support ecosystem.
"The new Yield Lab partnership enables a two-way street of economic activity between St. Louis and Galway. The growing Yield Lab portfolio in both regions will now have overseas networks to leverage," said Sheila Sweeney, CEO of the St. Louis Economic Development Partnership in a statement. "The Yield Lab Galway portfolio companies will attend a programming session in St. Louis to provide them with opportunities to access U.S. markets and alternative sources of capital, and the Yield Lab St. Louis companies will be encouraged to leverage the resources unique to Galway. This marks a critical milestone for the St. Louis entrepreneurial and economic ecosystem. This bridge of economic activity with Galway should bring further opportunities for St. Louis."