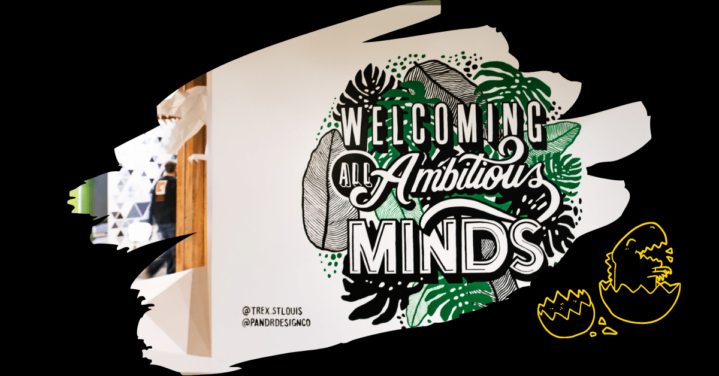 Business Incubators in St. Louis
< 1
Min
Read

-
Visitors
Your guide to all the startup accelerator programs, business incubators, and pitch competitions, that help entrepreneurs build successful companies in St. Louis.
Early-Stage Entrepreneurs
Square One (Sq1)
Square One is CET's flagship bioscience/IT program. It's broken into two sections: Ignite is a 4-week program that focuses on quick-starting your business plan, including connecting you with mentors, guiding your next steps, and challenging your model. Boot Camp is an intensive 10-week, 50 hour program for early-stage companies. The program provides coworking space, personalized guidance, seminars, workshops, and much more.
You should apply if… you're a concept-stage or early-stage bioscience, information technology or advanced manufacturing/consumer product enterprise looking for a kickstart.
In their own words:
"CET's flagship program for entrepreneurs, Square One (SQ1), is a hands-on training program designed to provide support to early-stage and first-time business owners in the St. Louis region actively engaged in the development of a bioscience, information technology or advanced manufacturing/consumer product enterprise."
Cohort companies you might recognize:
Start Right Foods; Arch Innotek; Squarefruit Labs; Wakava;
The BALSA Foundation
The mission of the BALSA Foundation is to promote social equity and prosperity in the St. Louis region by empowering first-time entrepreneurs to start and grow their businesses. Open to anyone with a business idea, the nonprofit maintains a step-by-step online guide to starting a business, offers free mentorship and expert feedback, and provides pro bono professional services to first time entrepreneurs who need and will benefit from them the most.
Twice a year they offer a (non-dilutive) cash grant of at least $1,000, ($20,000+) to first time entrepreneurs, which includes in-kind professional services, business workshops, and one-on-one mentoring.
You should apply if… you've got an idea but don't know how to get started.
In their own words:
"BALSA Foundation works to make entrepreneurship accessible –and success attainable– to anyone wishing to pursue new business ideas but who may not have the background, network, or resources to get started."
Venture Cafe
Venture Cafe is a global movement working to build stronger and more inclusive innovation ecosystems and accelerate and enhance the innovation process, in cities around the world. The local chapter, Venture Cafe St. Louis is a 501(c)(3) nonprofit corporation with a mission to support the innovation community.
You should apply if… no need to apply! Just show up and mingle with like minded entrepreneurial adventurers. Venture Cafe St. Louis hosts a weekly gathering every Thursday at CIC@ 4240 in the Cortex Innovation Community and another, every Tuesday at 39 North. Expect tons of informative sessions touching a stupendous variety of topics that provide plenty of opportunities to collide serendipitously into wonderful people who can help you with your next venture.
In their own words:
"Venture Cafe St. Louis believes innovation is a process to improve the human condition: that the focus should not just be about making apps. The real challenges facing the human condition require innovative solutions. There is room for innovation in education, the arts, government services, healthcare, advanced manufacturing, social enterprise, and many other sectors."
Equity in Entrepreneurship Diverse Business Incubators
WEPOWER
WEPOWER "facilitates communities in building power." Specifically, WEPOWER stands for Black and Latinx communities having power: the power to transform education, economic, justice, and health systems to be just and equitable for all, especially youth. Investment in their success is estimated to generate 1.1 million more businesses and 9 million more jobs and boost national income by 300 billion dollars.
WEPOWER's Elevate/Elevar accelerator supports Black and Latinx founders and creators of any type of business through a 6 month mentorship program based on The Village Capital Curriculum and WEPOWER's Theory of Change.
You should apply if… you're a Black or Brown business owner or startup founder with a "ready-to-scale" company.
In their own words:
"WEPOWER activates community power to redesign systems to be just and equitable for all. WE are building a powerful movement led by everyday people who want to create a better future for us all."
Diverse Business Accelerator
A three-month mentorship program offered by Greater St. Louis, the Diverse Business Accelerator (DBA) is designed for ethnically, racially, and gender-diverse business owners looking to advance their professional objectives and build capacity. The program teaches company owners how to attract capital, operationally execute contracts, secure funding, find new business, and expand existing agreements over 12 weeks of group seminars and 9 hours of one-to-one business coaching.
You should apply if… you're a 51% minority ownership company looking to grow in the next 2-5 years.
In their own words:
"The Diverse Business Accelerator puts an emphasis on making meaningful connections to further your business objectives. We are fortunate to have a wide array of business leaders who have volunteered their time to support our portfolio companies."
Food Business Incubators
STL Foodworks
Forged from a passion for foodservice and a desire to support growing businesses, Christy and Charlie Schlafly founded STL Foodworks, a culinary incubator and shared kitchen space. STL Foodworks offers chefs and foodpreneurs accessible and cost-effective means to scale up your food business operations and confidently meet the demands of your growing customer base.
You should apply if… You're a restauranteur, an entrepreneur, or an adventurous foodie armed with your grandma's secret recipe and a dream. Close proximity to Venture Cafe and Cortex Commons, which operates as an outdoor market space in the summer, provides plenty of opportunities to have people sample your wares.
In Their Own Words:
"Conveniently collating all the tools you need to succeed under one roof, STL Foodworks provides secure 24/7 access to multiple USDA-inspected kitchens, a dock for shipping/receiving, and state-of-the-art equipment like ovens, mixers, slicers, and kettles, as well as supplies like pots, pans, and utensils for rent."
Fashion Business Incubators
Saint Louis Fashion Fund
The Saint Louis Fashion Fund has converted their fashion startup incubator program into a "Design Co-op" that helps fashion designers get started on their own business. By operating as a co-op, members can use their combined purchasing power to drive down costs on studio space, tools and machines and even collaborate on sales opportunities to help grow their businesses together.
You should apply if… you use the word "garment" as part of your regular vernacular.
In their own words:
"Saint Louis Fashion Fund is reclaiming the city's fashion roots. Together, we're supporting emerging designers, stimulating local interest in the industry and building awareness of global fashion trends."
Cohort companies you might recognize:
Lux & Nyx; Allison Mitchell; Demestik
Gaming Business Incubators
St. Louis Game Developer Co-Op
Not every startup succeeds, but the closing of a company does not mean the end of the founder's journey into entrepreneurship. The St. Louis Game Developer Co-Op is born from such a story and became the labor of love that they were able to pour their love of games back into. Since then, the Co-Op has helped launch local video game developers from obscurity to celebrity.
You should apply if…
In their own words:
"We exist to help game creators of all kinds, including those interested in video games, tabletop games, card and board games, and other unique and innovative methods of gameplay."
Cohort companies you might recognize:
Butterscotch Shenanigans; Pixel Press
Manufacturing Business Incubators
Brick City Makes
Brick City Makes is a small-batch manufacturing incubator in the Fox Park neighborhood that is completely dedicated to helping manufacturers succeed. Owned and operated by St. Louis Makes, a local manufacturing trade group that also provides networking events and training programs in business and design, Brick City offers tenants both a two-acre makerspace and access to a manufacturing entrepreneur support organization for small to mid-sized companies.
You should apply if… You're an inventor or an industrial engineer, or you're ready to commercialize a project from your makerspace.
In their own words:
"Brick City Makes offers two acres of affordable, expandable, light industrial production space under one roof in the city of St. Louis, with easy access to multiple interstates. It's more than just a space; it's a place that grows with you."
Growth Stage Startup Incubators
Arch Grants
Arch Grants has been a cornerstone of the entrepreneurial community in St. Louis since 2014. Winning an Arch Grant not only provides recipients with equity-free financing, but they also support entrepreneurs with a variety of services and serve as a liaison between the business community.
You should apply if… you're ready to invest in building a team in St. Louis.
In their own words:
"Arch Grants is a nonprofit organization that is building a new economy by providing $50,000 equity-free (!) grants and pro bono support services to entrepreneurs who locate their early-stage businesses in St. Louis."
Cohort companies you might recognize:
Label Insight; Greetabl; Janus Choice;
Tech Startup Incubators
ITEN
https://www.youtube.com/watch?v=ZMWwIAgq1sc
ITEN, which is short for IT Entrepreneur Network, has been helping young tech companies in the St. Louis area for over a decade. Their Investor Readiness Program is specifically aimed at helping young startups who are vying for funding with an intensive 6-8 week program. This includes having their "Entrepreneurs in Residence" review your company's plans in great detail, but most importantly, it includes two mock angel pitch sessions with a panel who will give you the honest feedback you probably don't want, but need to hear.
You should apply if… you're a young tech company ready for that big next step.
In their own words:
"The Investor Readiness Program is an intensive program to prepare ventures for consideration by sophisticated investors. It is difficult to overcome an inauspicious first impression."
Cohort companies you might recognize:
GiftAMeal, Strayos; FocalCast;
Geospatial Startup Incubators
Geosaurus
Geosaurus is the nickname for T-REX's geospatial resource and innovation center dedicated to solidifying St. Louis as the global center for excellence in geospatial and location intelligence technology. Geosaurus, Powered by Bayer, offers an inclusive collaboration space for the city's rapidly growing geospatial community to connect, inspire innovation, nurture entrepreneurship and early-stage geospatial startups, and support industry workforce development.
You should apply if… you understand that the intersection of mapping and tech is about much more than just getting directions.
In their own words:
"Geospatial touches on everything. We use location intelligence every time we interact with our smartphones. From precision AgTech to implementing smart cities, location intelligence is at its core."
Cohort companies you might recognize:
MedTech Startup Incubators
Sling Health
Sling Health is a non-profit organization in St. Louis that provides resources, training, and mentorship to teams of students and residents to develop and commercialize solutions to clinical problems. Their mission is to make medical entrepreneurship attainable for students and develop a culture of innovation throughout the country. Although originally founded by medical students, Sling Health recruits cross-functional teams from engineering, medical, and business students, with the aim that all can learn the skills and processes needed to invent and implement new technologies, novel devices and software applications that target unmet clinical needs.
You should apply if… you're a medical (or engineering or business) student committed to solving healthcare problems.
In their own words:
Sling Health is "bringing together students, faculty, staff, and local entrepreneurs to tackle unmet needs in healthcare delivery and clinical medicine."
Cohort companies you might recognize:
DataDog Health; CareSignal; Geneoscopy; Applied Particle Technology
AgTech Startup Incubators
Helix Center at BRDG Park
Focused on bioscience, technology and plant and life sciences startups, the Helix Center Biotech Incubator provides the facilities, experience and connections to launch the next generation of successful, high-potential companies. In partnership with The Yield Lab, the Helix Center supports your business success with expertise and capital by offering mentoring, business development training seminars, legal services and access to well-funded investment networks, including angel investors and venture funds through the St. Louis Economic Development Partnership (SLEDP).
BRDG Park
Designed as a later stage incubator space, commercially viable biotech startups can expand beyond the Helix Center to the Bio Research & Development Growth (BRDG) park on the same campus. BRDG Park at the Danforth Plant Science Center offers leading bioresearch facilities and world-class wet labs, office space for lease and on-site workforce training. Emerging scientific enterprises get just the right combination for success – interactions between top scientists and access to state-of-the-art core facilities such as technologically advanced greenhouses, growth chambers, microscopy, proteomics and tissue transformation facilities, as well as other vital resources.
You should apply if… BRDG Park is designed for post-incubator companies from early-stage to those that have advanced their science, demonstrated proof of concept, raised additional funds and are poised for growth.
Cohort companies you might recognize:
NewLeaf Symbiotics; Aptimmune;
Student Startup Incubators
WashU Skandalaris Center
The Skandalaris Center at Washington University in St. Louis is a campus-wide initiative serving WashU students across all seven schools as well as the broader St. Louis community. The Skandalaris Center's three goals are to engage students and faculty, offer practical training, and provide access to funding for the most promising ventures.
You should apply if… you're a Wash U student with a dream.
In their own words:
"The center aims to ignite entrepreneurial interest and to foster a collaborative learning environment and open discussion of ideas. Our mission is to work with others to understand and create environments that encourage ideas, develop entrepreneurs, and handoff ventures. All ideas are welcome, whether in business, science, law, art, architecture, engineering, medicine or social work."
Cohort companies you might recognize:
UMSL Accelerate
Available only for UMSL students, this accelerator's goal is to inspire entrepreneurship and innovation. Once in the program, UMSL Accelerate does just what any other accelerator does, but for new endeavors. You'll be taught about leadership, bringing a product to market, and all the other realities of starting a business, plus get to engage with entrepreneurs and senior company leaders to get a better understanding of your field's real world issues. Most importantly, you'll have the opportunity to collaborate with them, other students, and faculty to push you in the right direction.
You should apply if… you're an UMSL student with a vision.
In their own words:
"Our vision is to serve as a catalyst for developing our students, faculty and community to inspire entrepreneurship and innovation. Our mission is to foster a community of thought leaders by providing a vibrant ecosystem to educate, innovate, and collaborate."
Cohort companies you might recognize:
News Stories from Business Incubators in St. Louis
Type:post
locations id:3929
cohorts id:false
industry id:4106


org_funds_raised_amount: 
org_funds_raised_amount_test:	gt
org_annual_revenue_amount:	
org_annual_revenue_amount_test:	gt
org_number_of_employees:	
org_number_of_employees_test:	gt
org_looking_for_funding: false
org_order_by_value: name
org_order_sort: ASC
post_order_by_value: date
post_order_sort: DESCnumber_of_results: 5style: simple
List of every Business Incubator in St. Louis
Type:organization
locations id:3929
cohorts id:false
industry id:4106


org_funds_raised_amount: 
org_funds_raised_amount_test:	gt
org_annual_revenue_amount:	
org_annual_revenue_amount_test:	gt
org_number_of_employees:	
org_number_of_employees_test:	gt
org_looking_for_funding: false
org_order_by_value: name
org_order_sort: ASC
post_order_by_value: date
post_order_sort: ASCnumber_of_results: 10style: simple