Arch Grants Keeps Its Entrepreneurs in the Ecosystem
4
Min
Read

-
Visitors
Jonathan Leek never thought of himself as an entrepreneur. More often, he saw himself as a geek.
When he was in college at the Missouri University of Science and Technology, he was fascinated by gaming technology and the psychology of human motivation. He fell in with a group of fellow students who had similar kinds of curiosities: developing mobile games along with models for profitability.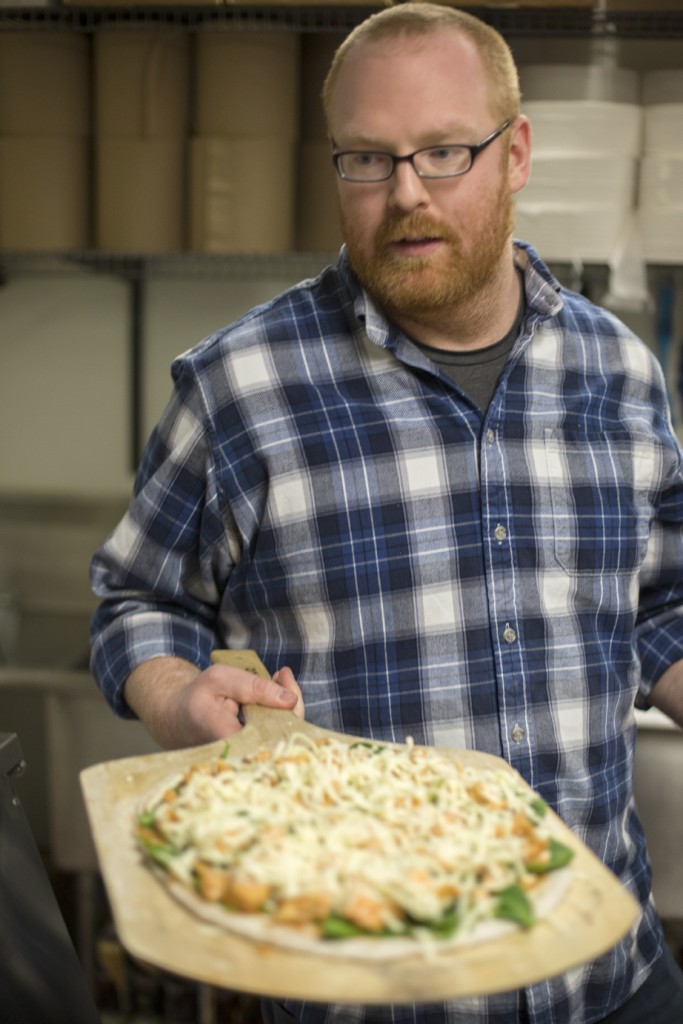 A few years later, Leek and his classmates formed IDC Projects which sought to create location-based mobile games. The group, which included partners Michael Orlando and Quentin Ortega, renamed the company Lumate and used their years of nerdy acumen to become a part of the first class of Arch Grants global competition in 2012.
With the funding, Lumate's momentum took off, and they began development on new monetization models and a business plan. And that was when reality set in.
"When we started to raise money for the next round, we had to look honestly at our strengths and weaknesses. We realized that it was increasingly more expensive to gain users."
"We had reached the end of the hockey stick when it came to growth. At the same time, we were really good at ad revenues, so we made a decision to pivot the company," says Leek, now a director of special projects for Lumate.
This change in company focus also meant a change for the team, and, in particular, Leek. Today, he now finds himself in an advisory role to the company.
What happens after the original plan is gone?
This is not terribly uncommon in the startup scene—especially with early-stage entrepreneurs. There exists a distinct possibility that the original, grant-winning plan does not become reality. Despite the best strategies and developed teams, reality can change the course of a startup's future.
But what happens after reality? Where are some of the entrepreneurs whose ideas earned them $50,000 from Arch Grants, but whose direction has been altered?
Jonathan Leek's Entrepreneurial Journey
In the case of Leek, the Arch Grants program took a curious gaming dreamer and converted him into a serial entrepreneur. Since the start of Lumate, Leek has helped to create two nonprofits: the St. Louis Game Developers Co-op and OpenDataSTL. Both organizations host hackathons and game jams in an effort to improve communities and civic life that are sometimes "too nerdy for GlobalHack."
Lest you think he is only concerned with game theories and motivational psychology, Leek's for-profit project is far removed from the world of technology. On Monday and Thursday nights in Orbit Pinball Lounge, you can enjoy a slice of Pulse pizza, Leek's latest startup.
The company uses the leftover grains from local breweries to create essentially a beer pizza.
Had it not been for the Arch Grants program, Leek doubts he would be as driven to create startup activity around his ideas. The program provided him with the confidence to remain part of the ecosystem and to pursue new ideas.
"The biggest thing Arch Grants did for me was introducing me to a community where so much more is possible. If they had not funded our group, I would not have found the kind of people that make OpenDataSTL successful, and I would not have started Pulse Pizza," says Leek.
Allison Carmen Gets the Bigger Picture
Another Arch Grants global competition recipient, Allison Carmen, has found a new niche within the entrepreneurial ecosystem.
Much like Leek, Carmen received a grant in 2012 with Material Mix, a technology company that monetizes the trade of recyclables. The company helps waste and recycling professionals recover investments on inventory via a web-based exchange platform.
After she became an Arch Grants recipient, Carmen began to expand the offerings of her business until it reached the need for more venture capital investment. With less experience in pitching her ideas to that group, she decided to take a step back from Material Mix to gain a different vantage point on the systems surrounding rounds of funding.
Today, in addition to working on Material Mix, she serves as a principal at Cultivation Capital, a St. Louis-based venture capital firm and a key player in the local startup scene.
"My passion for biology was really about wanting to make an impact on the lives of others. And, with Cultivation Capital, I can make a stronger impact on the world than with just one startup," says Carmen.
Today, Carmen uses her hard-earned, post-Arch-Grants wisdom to strengthen the entrepreneurial companies in her portfolio.
Both Leek and Carmen look fondly on their experiences surrounding the Arch Grants process. And, by continuing to contribute to the local startup ecosystem, they are shaping the legacy of what is still a young startup culture in St. Louis.