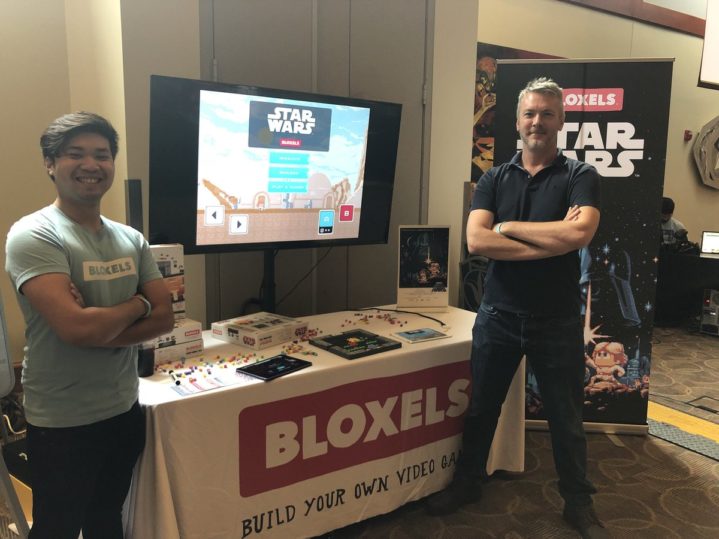 The PixelPop Festival Is Both A Throwback And A Look Forward in Independent Gaming
4
Min
Read

-
Visitors
Independent gaming has nothing to be coy about. Remember Minecraft?
Over the final weekend of July, the PixelPop Festival filled the banquet space of St. Louis University's Busch Student Center with the best and brightest of the region's independent gaming community. Besides, IGF in San Francisco and IndieCade in Los Angeles, there are very few events for independent game designers to submit and showcase their work.
What's more this is one of the few indie gaming events that hasn't been totally watered down or dominated by established "independents". In an age of MMOs like Fortnite, and mobile hits like Angry Birds, this festival is a welcome respite.
Since its inception in 2014, the PixelPop event has grown significantly, showcasing its greatest number of game demos to date in genres such as tabletop games, virtual reality, mobile platforms, and others. With the central mission of "celebrating unique games and the people who make them possible," the convention delivered on its promise.
This year it hosted 57 demos and exhibitions, as well as open panels dealing the pressing issues and trending topics in the gaming sphere. PixelPop is interactive, and allows its attendees the chance to play many of the games on display.
Impressive displays of VR gameplay, such as Space Shark Studios' "Auteur", which demonstrated the future of immersive gaming experiences within a narrative of an over-produced, under-funded TV show. Another game from Space Shark, "Wastecraft", is a product of the collision between game design and innovative public financing.
The product was sponsored in part by the City of Columbia, MO. Waste Management Division and their small project grants. Its tagline: "Just watch out for the old cellphones, 'cause they don't go down easy."
A product out from Studio Tapioca by recent WashU Grad Xinyu Song, a PhD in biomedical engineering, is a good example of how art and science coalesce in the independent gaming market and how innovation in games finds strange bedfellows with new media. Song's first and primary project "Bunny Beats" combines Japanese ink-painting style with a variety of potential gameplay.
"Bullet Beat" offered an arcade-style shooter for mobile, reminiscent of the arcade game Space Invaders but with the convenience of a phone. These are in the rhythm shooter style, in which a soundtrack and a cadenced set of targets produce a performance gaming experience.
We'll be showing Bunny Beats at @PixelPopFest this weekend! Please drop by for some fast-paced rhythm learning fun with cute bunnies ?✨ pic.twitter.com/MvmuVDLCeI

— Bunny Beats @ PixelPop! (@StudioTapioca) July 25, 2018
@StudioTapioca offers rhythmic variety in Bullet Beat and Bunny Beats, hybridizing traditional genres with fresh, vibrant aesthetics. @PixelPopFest #PxP2018 pic.twitter.com/QcKaIB3QIi

— EQ (@eqstl) July 29, 2018
Other gaming demonstrations broke the mold further, turning classic genres on their heads in eye-catching new ways. Perhaps the most beguiling of the available exhibits was Line Wobbler, a one-dimensional dungeon crawler with two primary components: a spring-controlled joystick and a long, curved trail of LED lights. Remarkably simple controls and forgiving gameplay allowed players of any skill level to learn solutions, based on light patterns that differentiated enemies and hazards on the way to the goal.
Similarly enthralling was Centenntable, which appears to be a standard arcade fighting-game, in that it has a screen and buttons in an arcade style format, only it has lots of buttons. The game has over 100 different action buttons but each possess random effects at the start of each in-game round. Built into this game is an experience: "What am I doing? What does this do?"
While much of the convention was dedicated to the game demos themselves, another key focus of this year's PixelPop centered on the capacity for social impact found within the gaming community. Many of the weekend's featured panels illustrated the elements of game design that create impactful experiences for community members, as well as highlighting the cultural impact games can individually have.
@gllty talks shop on life as an American fighting-game pro, pursuing her passions to bridge Japanese and American communities #PXP2018 pic.twitter.com/p8sP5Mq0hs

— EQ (@eqstl) July 28, 2018
Some of these game producers will certainly make waves in St. Louis in the near future. Groups such as the St. Louis Game Developer Co-Op which offers resources and support to young STL game creators, helping the gaming ecosystem to continue thriving. The Co-Op offers a program called Wings, which is specifically dedicated to helping women and members of other underrepresented genders.
Not all games are about the players, STL's Pixel Press are makers of a hit game for…well…young makers and hopes to fundamentally impact youth education through their product Bloxels. On Display at PixelPop was a version of their Bloxels line, Bloxels Star Wars, a platform recommended for children 8-12 years of age to create pixelated gameplay and be a game designer.
According to Co-Founder and CEO Robin Rath, Pixel Press is also looking for partnerships for STEM education opportunities. Many established gaming companies have found that the market for games that educate little gamers is as rich as those that simply entertain. The platform's unique combination of game strategy, plug-and-play programming and gameplay is popular in schools, libraries, public makerspaces and similar educational programs with a STEM focus.
According to Robin Rath, opportunities abound for innovative game designers to approach organizations like St. Louis Science Center for their next independent creation. If the idea is strong, then a talented designer should make the pitch.
@PixelPressGame showcases Bloxel Star Wars, one of the many options in the @BloxelsBuilder and @BloxelsEDU family of games and educational resources. @PixelPopFest #PxP2018 pic.twitter.com/EOS3avjRxA

— EQ (@eqstl) July 28, 2018
The PixelPop Festival allowed a large number of developers, gamers, and enthusiasts to gather to see the opportunities that exist outside of big game publishing and popular platform markets. It was nice to see that the local independent gaming community has a community event at all, that it attracted folks far and wide from St. Louis, and that it is going strong.
The whole festival left me thinking about the promise still inherent in games to educate and inspire, rather than completely absorb; and the feeling I used to have when I took a controller in my hand with no expectations.
For the majority of the games on display at PixelPop, there's an experiment inherent in the game– a beta test to see how gamers might react, a prototype for a new market perhaps. For me (at least for a few hours), I was just happy there remains independent spirits bent on entertaining, educating and yes, perhaps inspiring the next generation of gamers; that is of course, before they log into Fortnite.