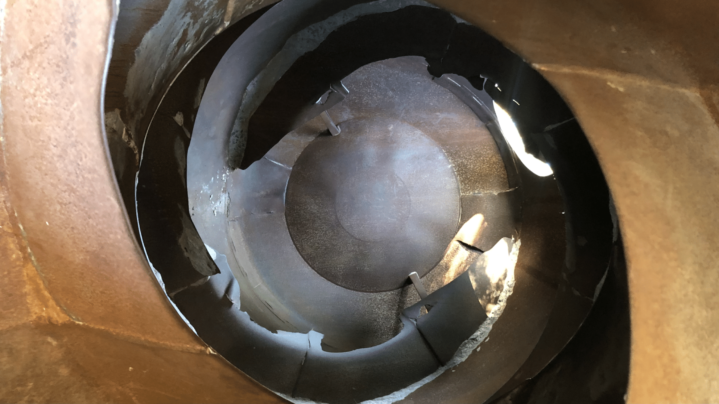 Non Touristy Things to Do in St. Louis
9
Min
Read

-
Visitors
Listen, do you want to know a secret? There's more to St. Louis than beer, barbecue and the Gateway Arch.

If you're after non touristy things to do in St. Louis, read on. We'll take you on a tour of the city which rapper Nelly is proud to call home and where Tina Turner and Chuck Berry went to High School (where you went to high school is like "a thing" here).

Whether you're looking for things to do in St. Louis for teens or things to do in St. Louis this weekend you won't be stuck. From ghosts to a virtual reality trip through space, this city has it all.
All of the mainstream publicity around St. Louis harps on about beer, baseball, blues and BBQ. Not without good reason as this city is the original global headquarters Budweiser Beer, which does lend certain cultural inheritance benefits: it's a little known fact that St. Louis is home to it's own Mardi Gras and affords the rare exception of being able to drink freely outside in parks.
Rightly, you might exclaim, "what's not to like?!" But, dare I say it, there is such a thing as too much BBQ?? And almost every city in America can boast a baseball venue anyway, so I'm penning this just to say that there's plenty of other unusual things to discover that don't get much airtime.
I moved to St. Louis from New York City in summer 2016 and have since made it home for the last five years and married the girl I moved here with. I'm from London and she's from Shanghai, so we're born and raised city-slickers, however while the subway may always be our natural habitat, in St. Louis we discovered that we could finally do something we'd wanted to do for ages: balance a hectic schedule and urban lifestyle during the working week with more time to cut loose on the weekend and get out into the natural world.
Here's some of the more unusual things I'd put on your to-do list:
Fun Things to Do in St. Louis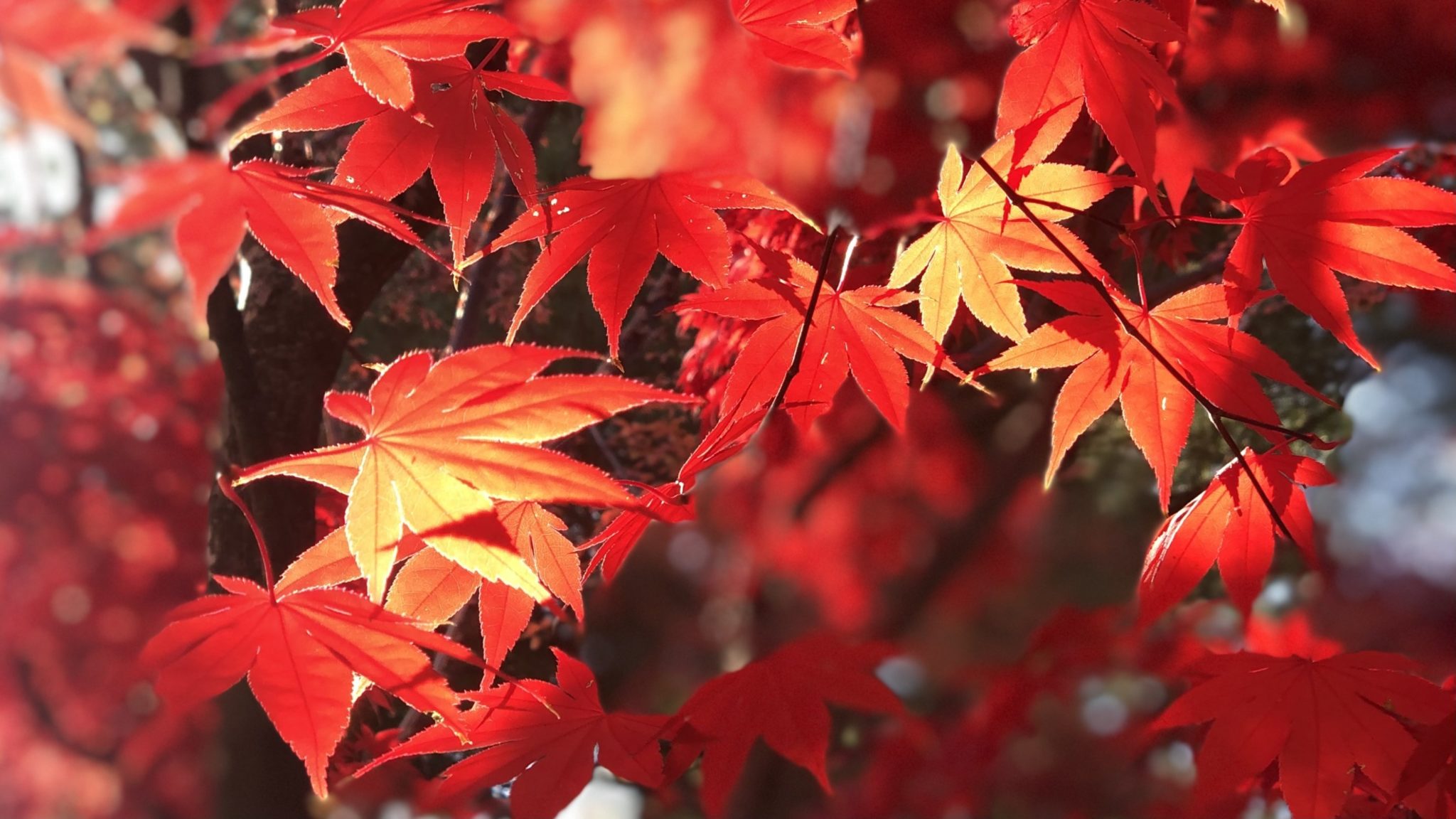 Remember Route 66? Yep, that's where Nat King Cole sang about getting his kicks. St. Louis is one of three places that claims to be where the first interstate highway was built in America. So everything on this list is often less than a short 10-15min drive (or Uber) away from each other.
But, if you enjoy cycling, St. Louis city is leading the charge in re-designing the urban environment around "walkable cities", so the Great Rivers Greenway matrix of cycle lanes offers a convenient, healthy and affordable way to travel across the entire city and beyond. That's zero-emission travel with 100% calorie burn baby!
City Museum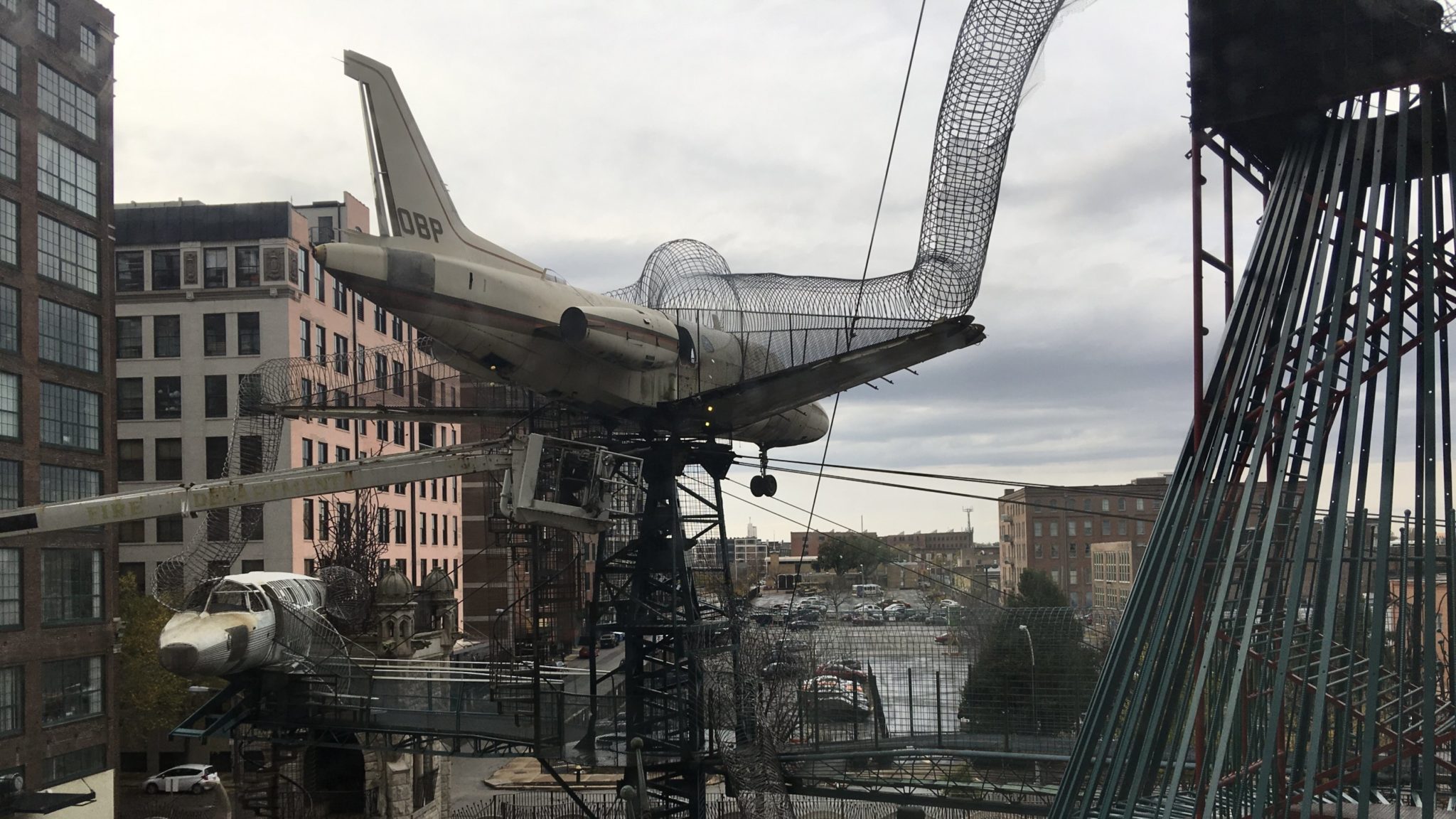 Recently nominated in two categories by USA today, for America's Best Children's Museums and Best Immersive Art Experiences, this should be your first stop on your search for things to do in St. Louis with kids. That's because this is no ordinary museum.
Think cool art collections, shabby but original star wars toy dioramas, and an epic adult-sized adventure playground with slides and rides where rules are for fools. From weaving through dinosaur caves, up salvaged bridges and down a steampunk factory of gigantic slides, you can climb and play on almost all the exhibits, and then dive into a huge kids-section-of-IKEA-style ball pit under two real life-size scrapped jets suspended high above the ground.
I'd even suggest putting City Museum on your list of things to do with teenagers in St Louis. It's a genuinely weird place in the best possible way!
Laumeier Sculpture Park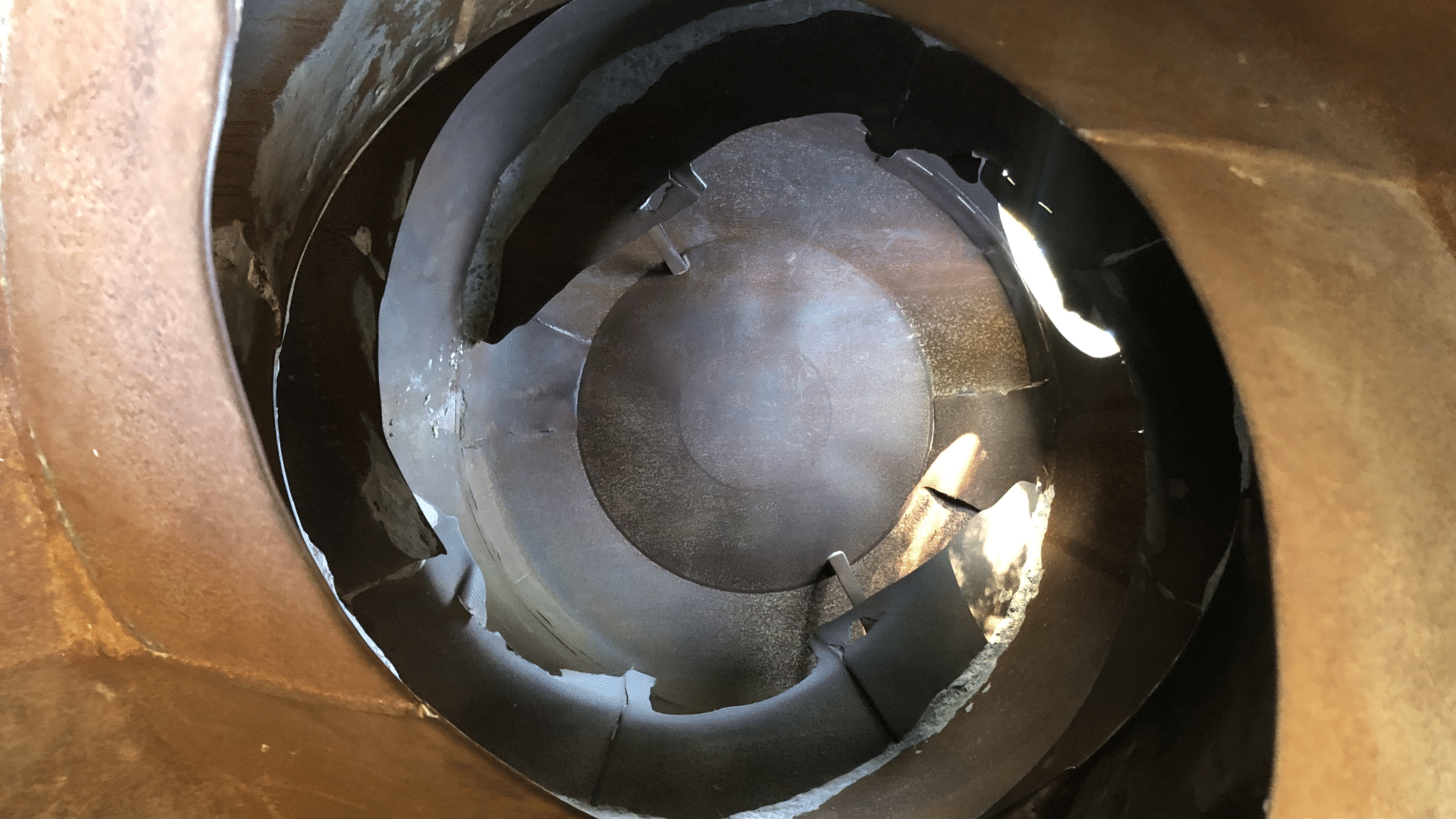 Like an outdoor only version of City Museum, Laumeier Sculpture Park is a pleasantly eccentric place to wander and picnic. It's one of those places where your own answer to the question "what is art?" will be challenged and you'll leave with a different idea than when you arrived.
Some of the pieces are absolutely gigantic! Like blow-your-mind big. And there's almost always a different angle to take a pic, so it's a great place to take selfies and snap fun family photos.
St. Louis Science Center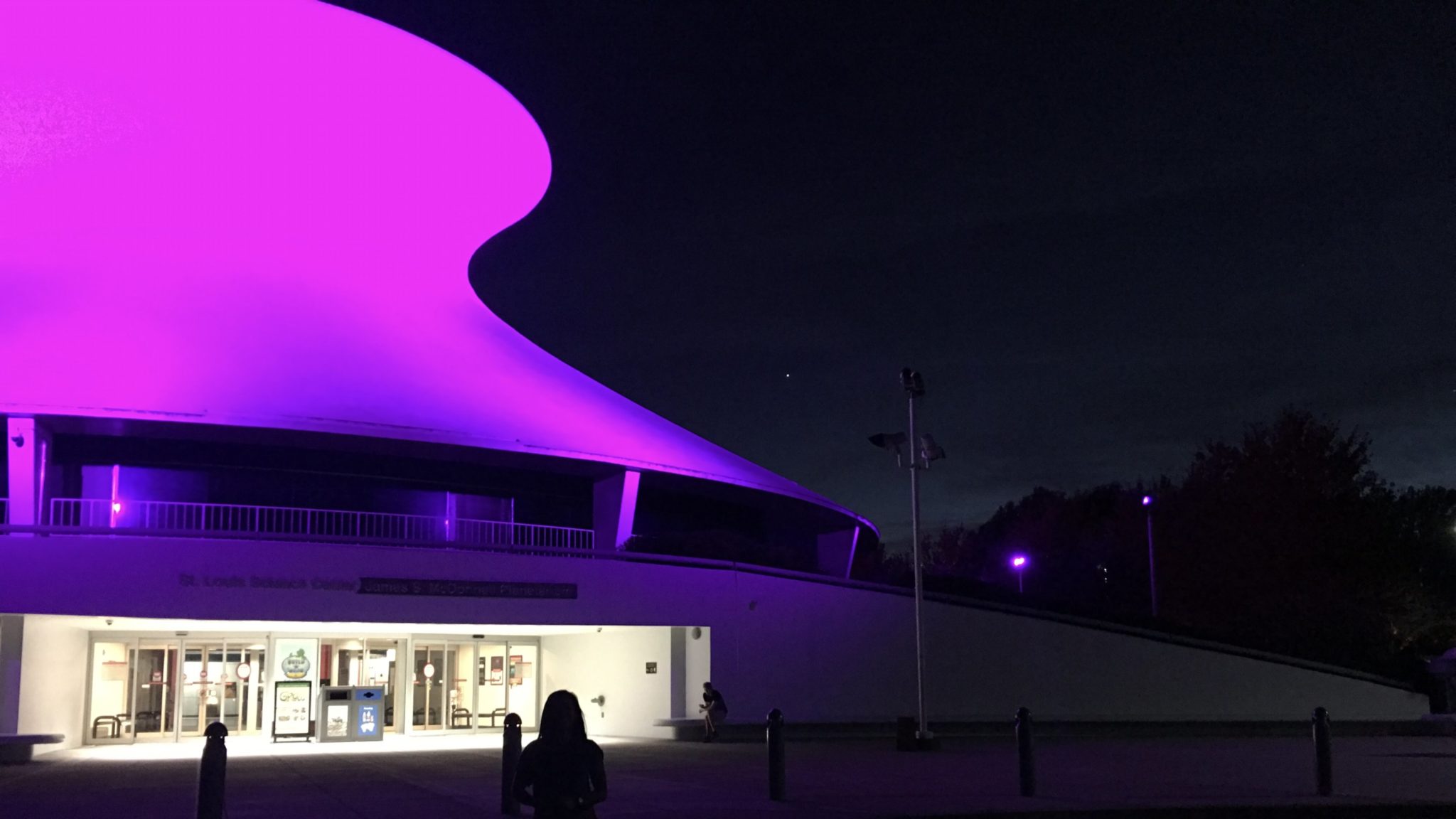 Still stuck for things to do with teens in St Louis? The Saint Louis Science Center plays host to a video game exhibit. Need I say more?
You can basically play the history of also games with its GameXPloration interactive exhibit. Even better, if you've got more time, you can actually make your own games by forming a team and joining the St. Louis Game Developer Co-op, who host Game Jams there every year featuring the city's most famous video game companies.
Cherokee Street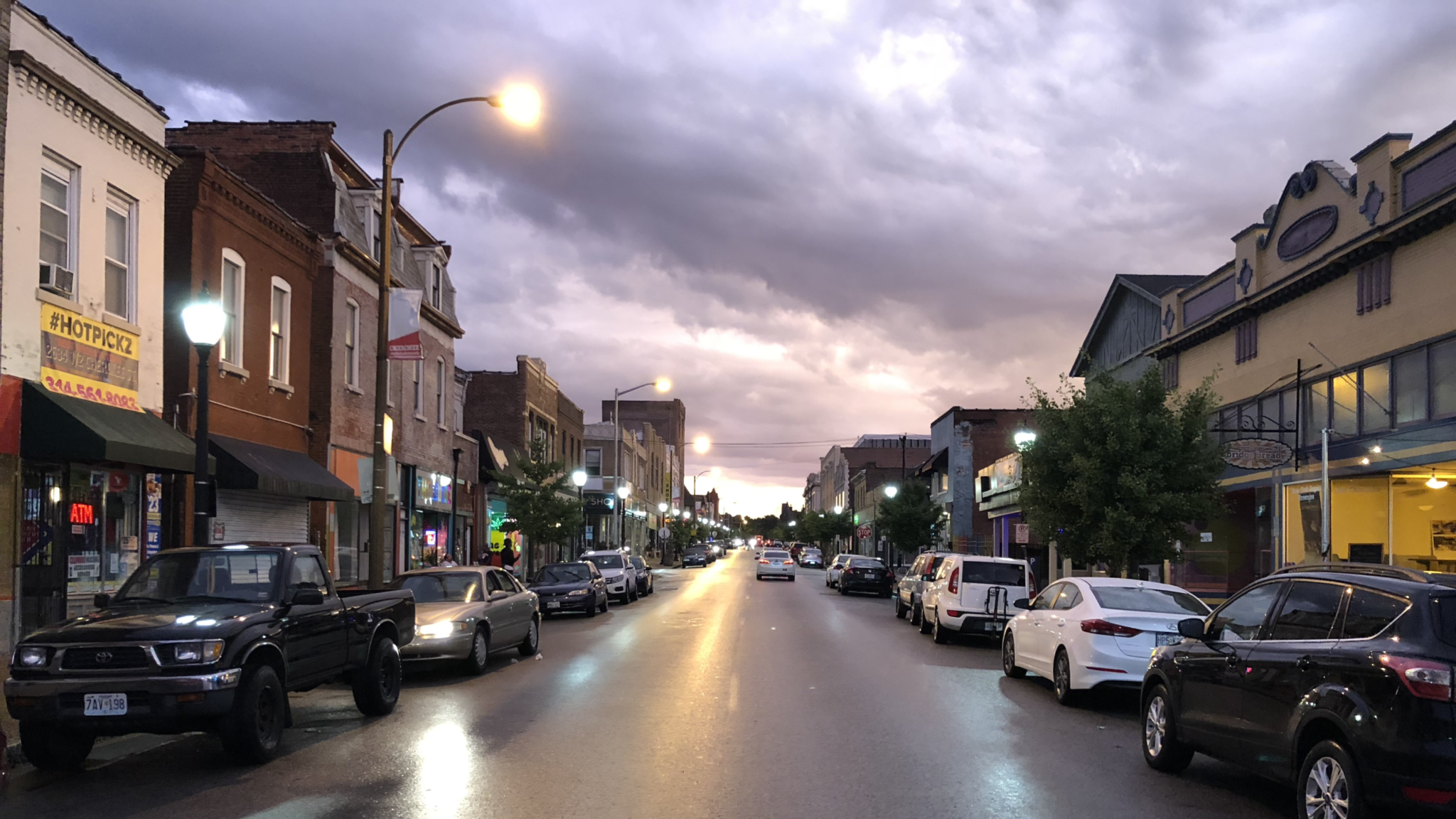 Stop by here if you have a Bohemian streak and enjoy street art and other curiosities. This is a well established Latin American area, renowned for its taquerias, colorful Cinco de Mayo celebrations and the 1920s Casa Loma, a landmark music venue and banquet hall.
It's full of international eateries, cool bars and vintage stores. Pick up an unusual piece from one of the antique shops or stop by one of the contemporary art galleries showing local work, get your fortune told or just grab a drink in the fortune teller bar.
Fancy some ghost-busting? The neighboring 19th-century Lemp Mansion even offers ghost tours. Your guide will be a real paranormal investigator. They say the Lemp Neighborhood is the most haunted in America.
Missouri Botanical Garden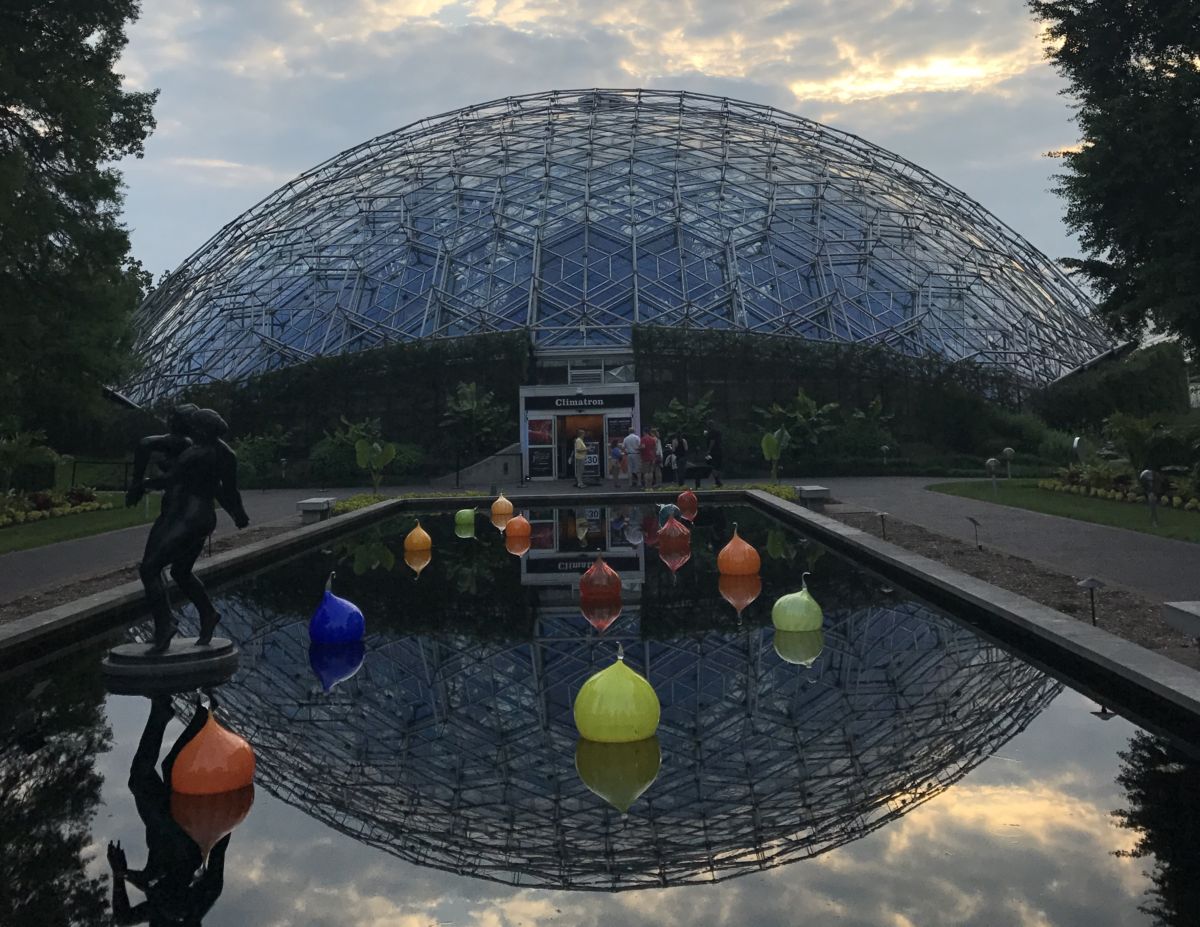 Whatever the weather, if you're looking for things to do in St. Louis this weekend, stop off here. Check out the enormous Climatron, a geometrically designed conservatory in the shape of a dome – the first of it's kind and invented by Buckminster Fuller, the deeply spiritual yet extremely precise scientist who coined the phrase "Spaceship Earth."
As a Londoner, the Missouri Botanical Garden in St. Louis really feels like home to me. It has the "quintessentially British" quality of a royal park, which may be unsurprising as that's what the garden's British founder, Henry Shaw, absolutely intended.
But it's the global scope of the gardens that really stand out and, in that sense, Missouri Botanical Garden really lives up to the possibility of being "spaceship earth" as it's also one of the few Noah's Ark style seed banks in North America.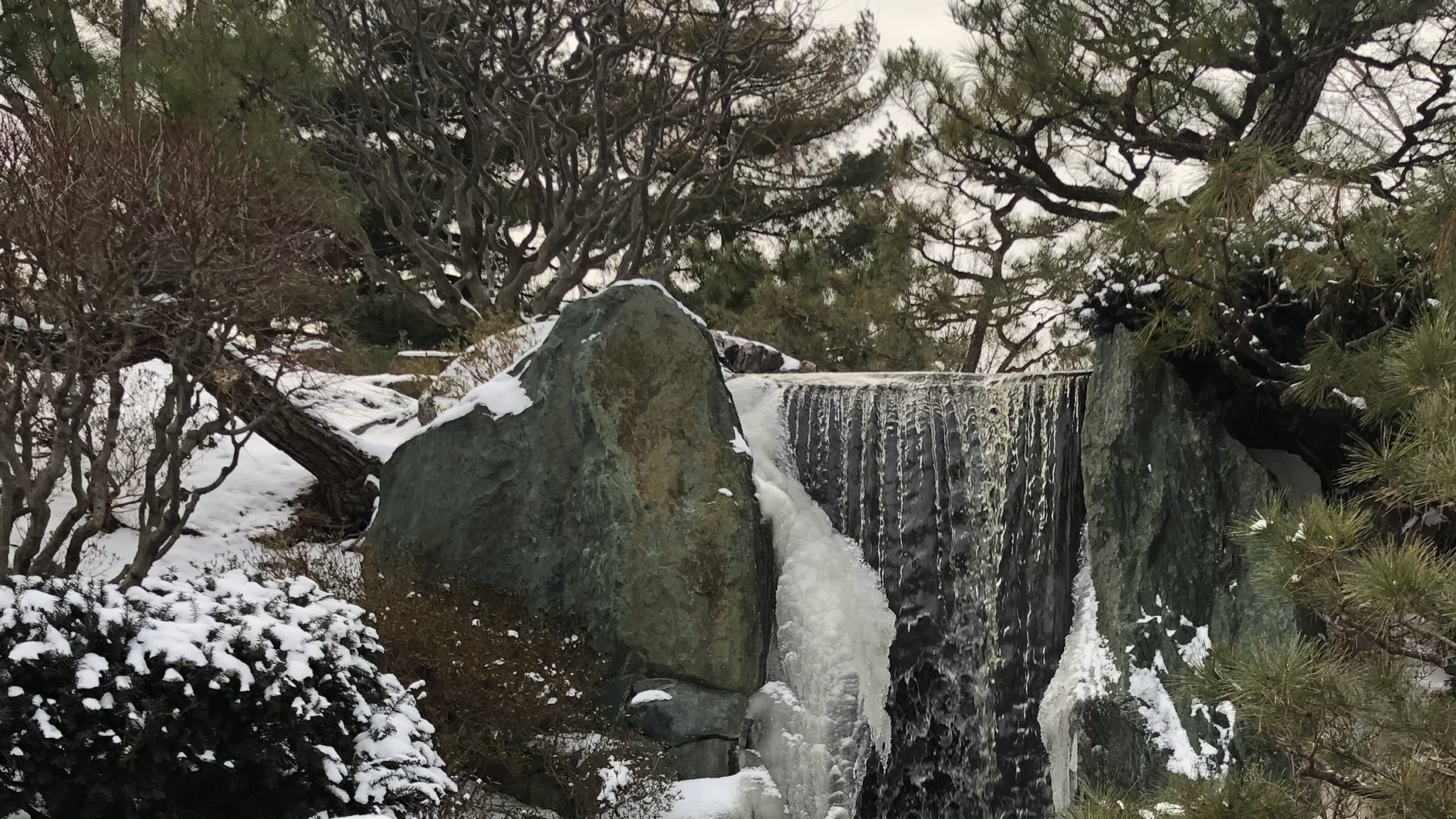 The Japanese garden is a must-see with its waterfalls, beaches and islands. Stop by and feed the koi carp near the Togetsukyo Flat Bridge, before strolling around the natural formations of the "scholar rocks" in the Chinese garden.
Depending on the season Missouri Botanical Gardens also regularly host evening light shows and sculpture exhibitions. You can also head to the Butterfly House with its marsh-friendly bugs and swamp-themed activities and bird watching, frog spotting and deer tracking in the Shaw Nature Reserve, which I heartily recommend too.
Forest Park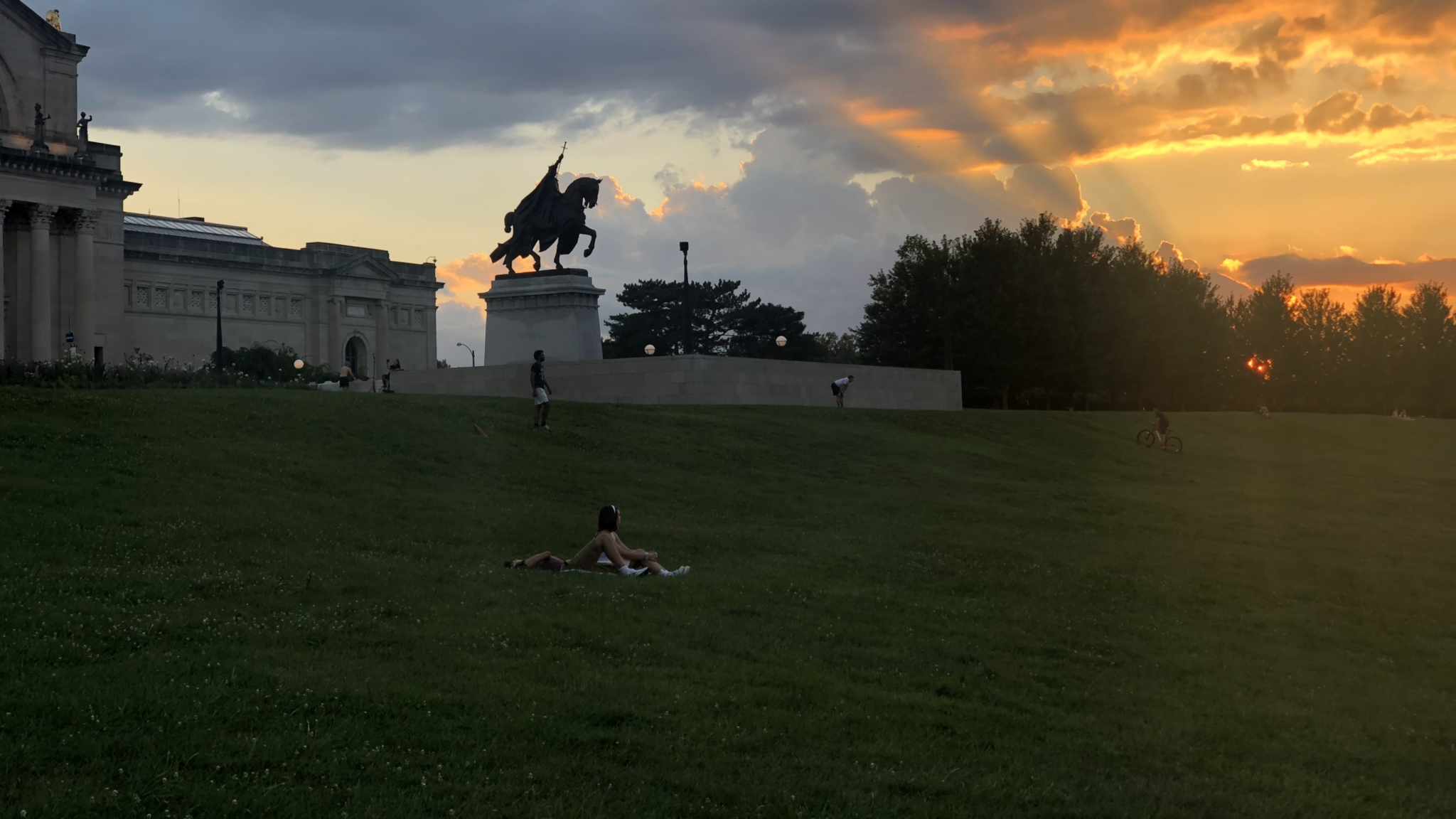 It covers a staggering 1326 acres. That makes it one of the biggest urban parks in America. Let's put that in perspective: New York's Central Park is only a little more than half the size of Forest Park.
Beyond natural beauty and open spaces, Forest Park has everything else too. There's an amazing art museum. There's golf. A bar. A T-Rex. Pedal boats. Ice skating rink. Open air Shakespeare. An incredible zoo too.
Check out the free, GPS-enabled web app that'll assist you in exploring the Park's many exciting features. You get to know the difference between a warbler and a Eastern Meadowlark on one of the park's bird walks for beginners.
There's even a very friendly Owl Man, who's almost as much fun to spot as the actual owls he's documenting. Spotting him guarantees you'll see a Great Horned Owl as he'll gladly lend you his binoculars.
Things to do in St. Louis on the Weekend
This stuff is about a 30-45 minute drive out of town.
Lone Elk Park
If your budget won't stretch to a safari in Africa, fear not. Lone Elk Park is a wildlife management area located in St. Louis County, west of the town of Valley Park.
It's home to elk and bison. Plus you're guaranteed to see other animals such as deer, racoons, waterfowl and wild turkey. The park's open all year round and is one of the best things for kids to do in St. Louis on the weekend.
World Bird Sanctuary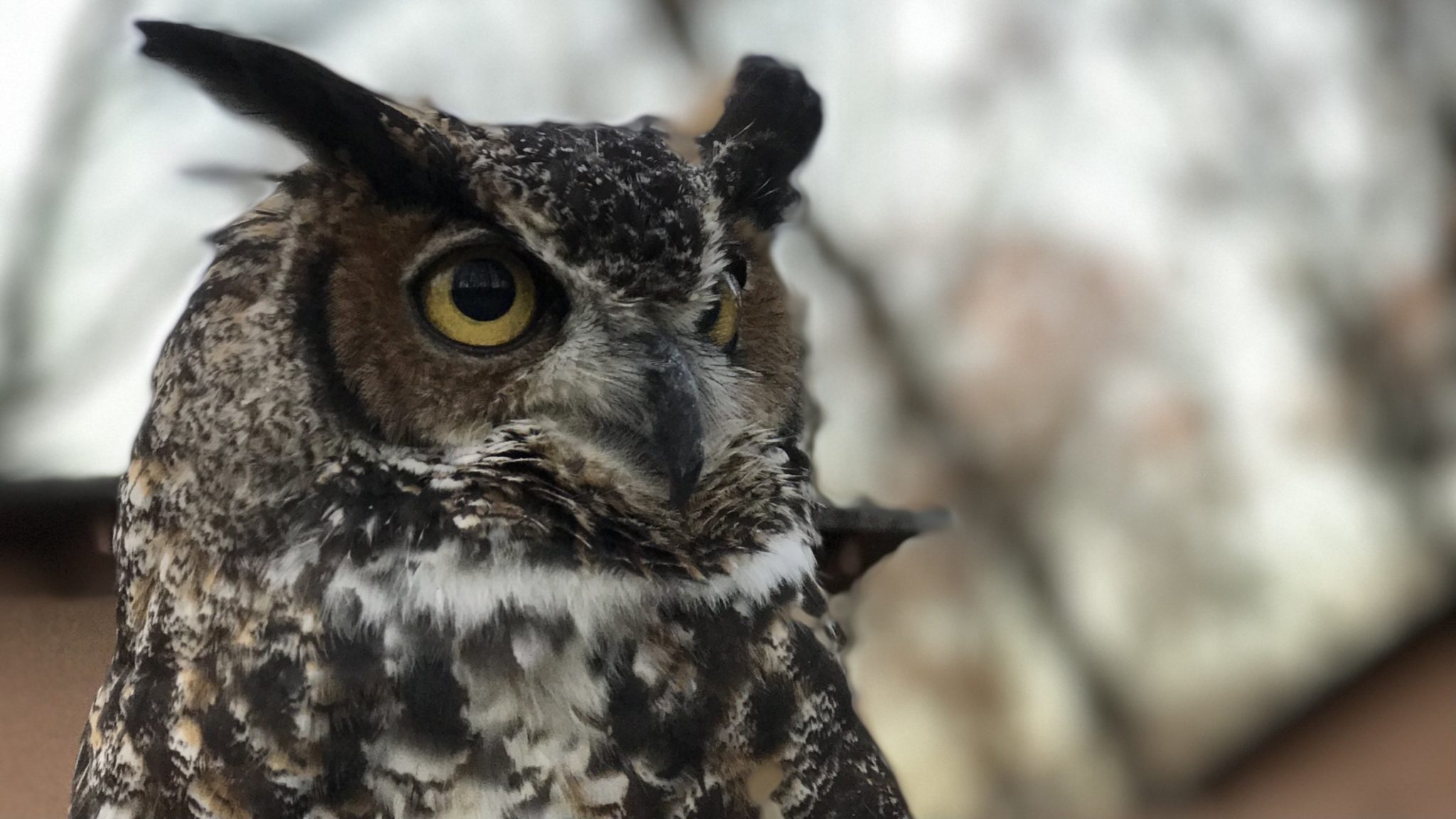 The next door neighbor of Lone Elk Park is a huge home for birds. World Bird Sanctuary is alive with exhibits and five hiking trails. There are daily events that include buying a ticket to handle an eagle owl with a special falconry glove, so put it on your list of things to do in St. Louis this weekend.
The organization has helped bring the Bald Eagle, Peregrine Falcon and American Barn Owl back from the brink of extinction. The sanctuary has bred these species and then released the matured young into the wild.
Audobon Bird Sanctuary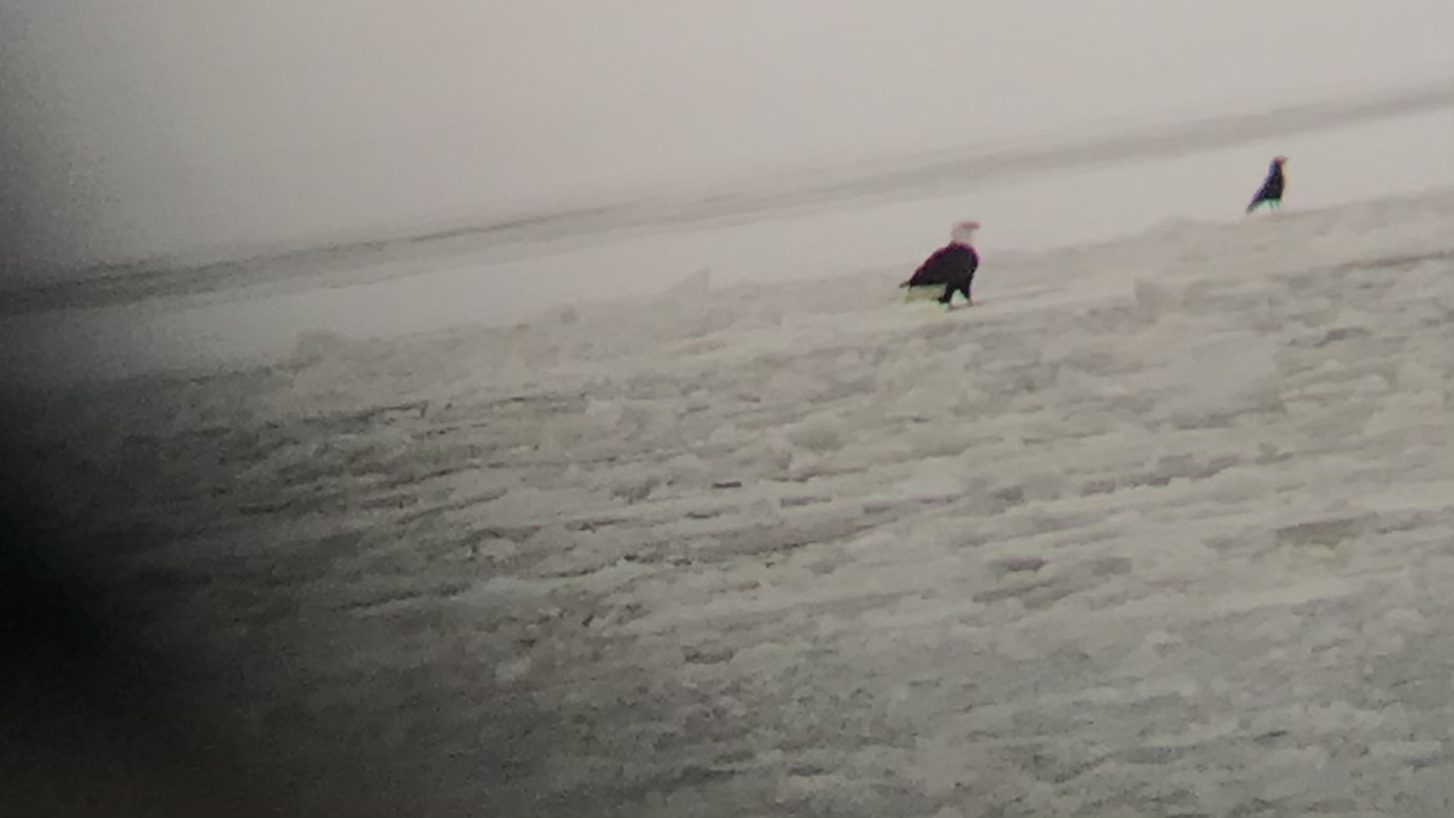 While we're on the topic of owls and eagles, we'd be remiss if we didn't mention the Audobon Bird Sanctuary. There you can see migrating pelicans in the Spring.
In the winter, during the cold months of January and February, you're almost guaranteed to see more Bald Eagles than you've ever seen in your life. From here you can follow these winged mascots of the "US of A" along the Mississippi and grab a hot chocolate across the river in Grafton, Illinois.
Weird Things to Do in St. Louis
This stuff is less than a 30 minute drive out of town.
Piasa Bird Cave
On your way in and out of Grafton from St. Louis, take a quick stop in Alton to check out the gigantic cave painting of the Piasa Bird. It's an ancient Native American mythical creature that bears more than a striking resemblance to the Chimera of ancient greek myths, the Manticore of the ancient Egyptian sphinx statues or the Quetzalcoatl that adorn the Aztec and Mayan pyramids of Mexico.
Don't venture into the caverns though, as one legend has it that it died there, while another says the caves are still its hunting grounds.
Cahokia Mounds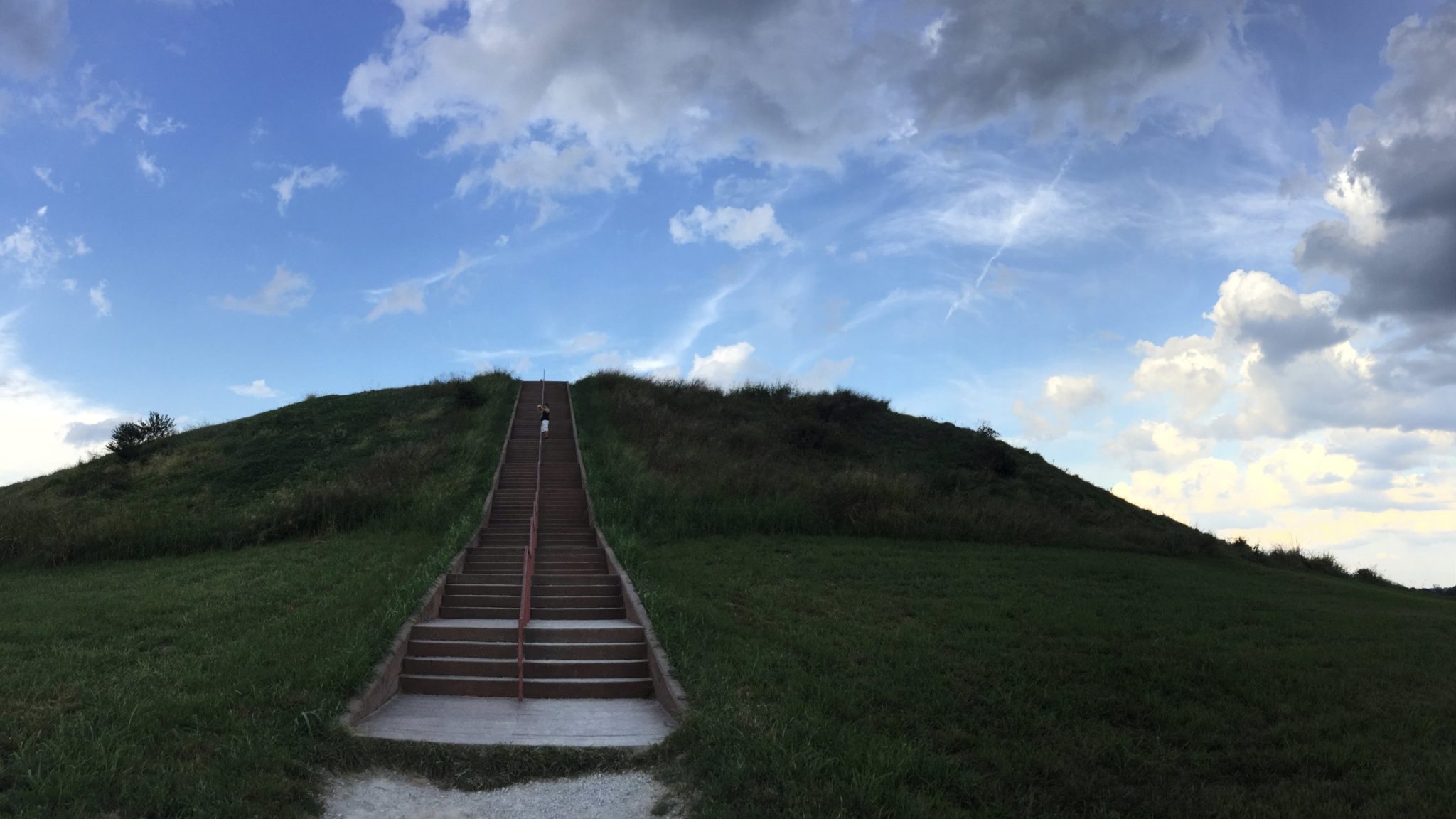 Talking of Mexican pyramids, this UNESCO World Heritage site was recently covered by National Geographic and the BBC. Cahokia Mounds is the largest prehistoric earthwork in the Americas and reminds me of the Aztec pyramids at Teotihuacan, near Mexico city.
Don't get spooked but just like those Aztec pyramids, human sacrifices also once took place at Cahokia. It's not a beautiful place per se, but it brims with ancient mysteries and offers a unique view of the St. Louis city skyline along the Mississippi.
Cahokia Mounds is around 13 km north-east of the city, and there are energy-busting trails and picnic grounds along with a world-class Interpretive Center. With the museum featuring giant prehistoric sloths and the gory details of ancient human sacrifices, this is a destination you can add it to your list of things to do with teenagers in St. Louis.
Great Outdoors Type Things to Do in St. Louis
This stuff is more than a 90 minute drive out of town. Plan on a day trip.
Elephant Rocks
At least a 90-minute drive out of town but still a manageable day trip, Elephant Rocks is a small Missouri State Park that's home to some gigantic granite boulders that slid down into the lowlands during the Ice Age. It's a great place for a picnic that will entertain family members of all ages.
It's like nature's playground so expect to scrabble and bound over lots of different rock formations. The chasms and drops between rocks are not insignificant, so adult supervision is definitely required but it's also accessible enough that everyone can moderately test their courage, balance and fear of heights.
Garden of the Gods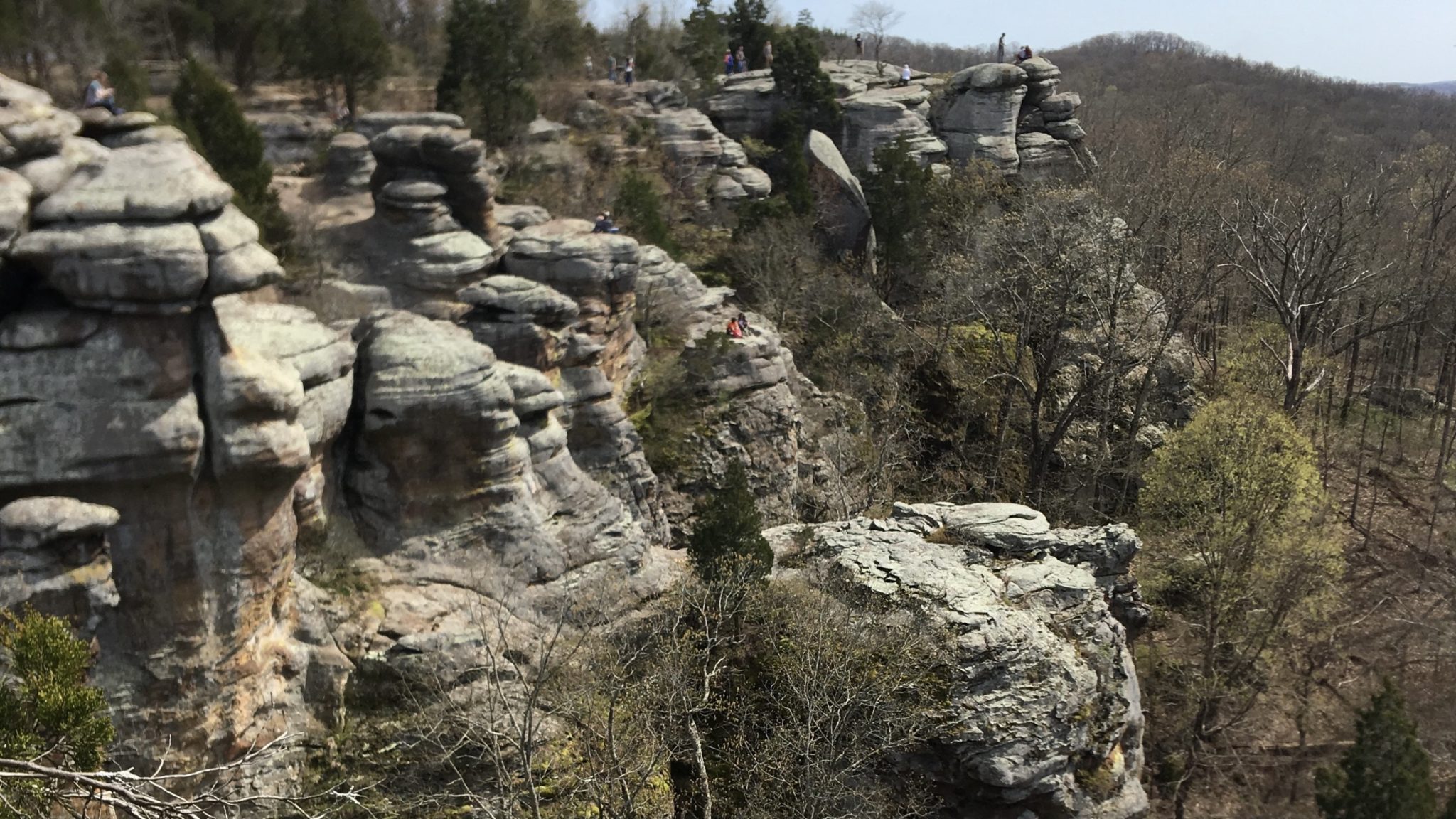 This is actually the furthest destination on our list, but it's worth the two-and-a-half-hour drive if you're up for some breathtaking vistas and that unmistakable sense of the great outdoors. The Garden of the Gods is in the Shawnee National Forest in Illinois.
It's properly amazing. Have you ever noticed how your favorite snacks somehow taste way better after a three-mile hike to find a natural cathedral to worship the sky… You have? Then go.