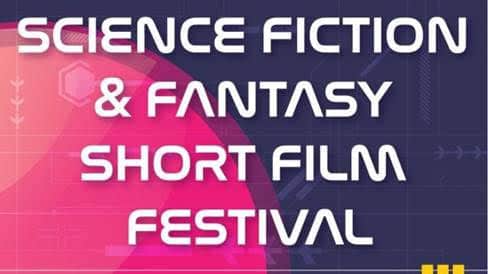 St. Louis Boasts 9 Out of 14 Finalists for Sci-Fi Short Film Competition
3
Min
Read

-
Visitors
Nine out of the fourteen finalist short films selected for the Sci Fi & Fantasy Short Film Fest were made by filmmakers in St. Louis. This year's competition had a Mega Monster Movie focus and the filmmakers were encouraged to incorporate a mega monster into their films, along the lines of Godzilla, King Kong, or Pacific Rim.
Stream Now
All of the films are available to stream for free right now until this Thursday. Be sure to vote for your three favorite films, as the the winners of the Sci Fi & Fantasy Short Film Fest will be announced this week, on Friday, Sept. 4, as part of the Saint Louis Science Center's Virtual First Friday.
You've got 72 hours to get watching and voting! The competition will award $500 in cash for "Best of Fest" and $200 each for "Best Sci Fi" and "Best Fantasy" selections.
Micro-Filmmaking in STL
In an email conversation with Brian Spath, Operations Supervisor at Cinema St. Louis said, "We're excited that so many local filmmakers answered the call for entries of a hometown event. It shows the wide breadth of creativity in the area and we're glad we can provide an outlet for those productions."
A panel of five judges watched and rated all of the submissions to the short film festival which were drawn from a specified geographical location, comprised of Arkansas, Illinois, Indiana, Iowa, Kansas, Kentucky, Michigan, Minnesota, Missouri, Nebraska, North Dakota, Ohio, Oklahoma, South Dakota, Tennessee, and Wisconsin.
Clickbait
As it's a home-grown competition, naturally there were a lot of local entries. So yes, I admit that the headline was a bit "clickbaity"!
But hey, now you know about nine short films made by local filmmakers! I think we can all agree that it's really encouraging to see so much local talent representing itself.
"We advertised the film fest through our newsletter and website, and shared info with similar organizations in the eligible states. This is the third year of the event and we've received a similar amount of entries every year," explained Spath, "Between this competition and Cinema at Citygarden, we continually engage local and regional filmmakers in a micro-filmmaking capacity."
Vote Up Your Faves
Go here to watch and vote – it'll take you less than an hour – perfect for a lockdown lunchbreak.
The Bowl (Christina Sittser, 2020, 2 min.) A snack leads to an unusual afternoon when a girl discovers her kitchen bowl has a special power.
CowBot (Rahul Menon, 2020, 3 min.) Based on a rumor that might just be true.
Dinosaurs … in Space? (Thomas Watson, 2020, 4 min) 65 million years ago, two outer-space explorers were sent to Earth to capture a specimen and collect the DNA of a dinosaur for scientific study.
EneMe (Lacey Turner, 2020, 2 min.) Jason wakes up and is desperate to run away from something.
Exchange (Goldie Vang, 2020, 3 min.) A shaman travels to the spirit world to save his friend.
Just Boom It (Ivon Wuchina, 2020, 3 min.) A young man with a broken heart overcomes his troubles with the magic of music.
Kerosene and Matches (Trevan Jay Hiatt & Chris Stempel, 2020, 5 min.) A glimpse into the life of a black-ops agent working deep within the CIA.
MAYA the Sacrifice Trailer (Maria Brenda, 2020, 1 min.) A film dedicated to mental health.
Monochrome Heart (Angel Stefano, 2020, 3 min.) Breaking their usual routine, two artists invite another friend to collaborate on a much larger project.
N.E.O. 421 (Wyatt Weed, 2020, 4 min.) Two astronauts intercept an asteroid on a collision course with Earth, but on closer examination, they discover that it may not be an asteroid at all.
Period. (Gonzalo Peral Perez, 2020, 2 min.) A fictional story about the evolution of the universe.
Potluck (Jared Goudsmit & Olivia Squires, 2020, 5 min.) Five lovely ladies organize a neighborhood get-together.
Shrine (Julia Koza, 2020, 5 min.) A young girl performs a spell in order to find love.
Tiffanys (Caitlin Chiusano, Sean Esser & Zhara Honore, 2020, 5 min.) A planet-conquering alien mistakes a high-school girl for the ruler of Earth and competes against her for the prom-queen crown.