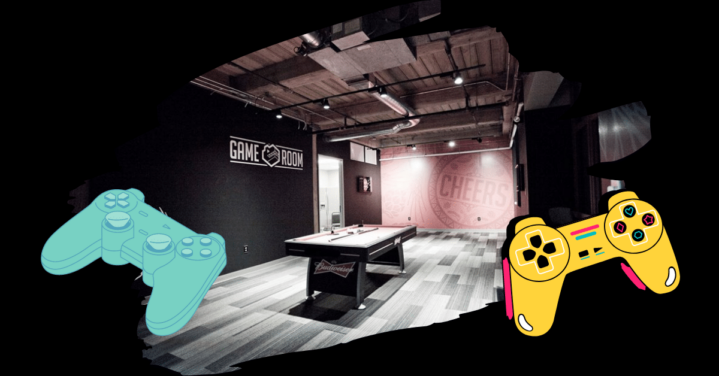 Video Game Companies in St. Louis
< 1
Min
Read

-
Visitors
St. Louis is more than a match for any other American city when it comes to inventing video games. Creators have helped it become a hub of game innovation. A string of video game companies in St. Louis is placing the city as one of the country's focal points for the industry. Read on to find out which St. Louis video game companies are helping to put Missouri's second biggest city ahead of the game.
News Stories From St. Louis Video Game Developers
Type:post
array (
  0 => 3929,
)
array (
  0 => 3246,
)
locations id:false
cohorts id:false
industry id:3246


org_funds_raised_amount: 
org_funds_raised_amount_test:	gt
org_annual_revenue_amount:	
org_annual_revenue_amount_test:	gt
org_number_of_employees:	
org_number_of_employees_test:	gt
org_looking_for_funding: false
org_order_by_value: name
org_order_sort: ASC
post_order_by_value: date
post_order_sort: DESCnumber_of_results: 10style: simple
Game Development Companies
Type:organization
locations id:3929
cohorts id:false
industry id:3246


org_funds_raised_amount: 
org_funds_raised_amount_test:	gt
org_annual_revenue_amount:	
org_annual_revenue_amount_test:	gt
org_number_of_employees:	
org_number_of_employees_test:	gt
org_looking_for_funding: false
org_order_by_value: name
org_order_sort: ASC
post_order_by_value: date
post_order_sort: ASCnumber_of_results: 10style: simple
Meet the Video Game Developers Leveling Up in St. Louis
Ever heard of the original eSports leviathan League of Legends? Yep, that's made right here by Riot Games. Ever played the indie gaming hit, Levelhead? Yep, same same: Butterscotch Shenanigans. Ever loved old Atari games like Rollercoaster Tycoon and wished you could play it on your phone? My dude; Graphite Lab.
If you just want to play something there are arcade game bars all over the city. But if you want to make games in St. Louis? Hoo Boy.
You'll be following in the footsteps of the kickstarter legend Jamey Stegmaier from Stonemaier Games (yep, the board game designer behind Scythe and Wingspan). Or go a step further like Pixel Press and bring your board game drawings to life.
From the VR/AR Association meetings to St. Louis Game Developer Co-op supported events like PixelPop, Shenanicon or GameJam, whatever video games you're into; whether that be indie games, eSports, virtual reality or "toys-to-life" concepts, there's a network of creators to support you.
The winning startup ecosystem and critical mass of video game companies in St. Louis is creating an inflection point for gaming entrepreneurs. Household names in gaming are attracting new talent while raw talent is being nurtured right on your doorstep.
Famous Game Companies
Riot Games
Riot Games has to some extent made its name through 'League of Legends,' a multiplayer online battle arena game. It's the company's flagship product.
Although this famous game maker is based in LA, Riot Games has an effective and solid office in St. Louis. It started out in a small basement room but now has space spanning two floors in one of the city's prime locations.
Engineer, Scott Gelb says, "I feel like St. Louis has been a part of Riot probably longer than almost any of our offices. There's a lot of the original DNA of Riot in that office."
"We want to keep growing this office. People want to be here," adds Dev Manager, Nicole Smith. The St. Louis office is small and has the vibe of a startup video game company. That allows it to attract and retain local talent, Engineer, Eric Danker says.
In 2019, Riot Games hosted the first major eSports event in St. Louis. It was a huge success, selling out in just 48 hours. The 'League of Legends' tournament drew thousands of eSports enthusiasts from all over the country.
Local gamers say the event is helping to enhance the city's reputation as an eSports mecca.
Famous Indie Game Developers
Butterscotch Shenanigans
Take three brothers. Throw in some ingenuity, fun and a spirit of adventure. You now have the makings of a company that's vying, at least unofficially, to become the Midwest's best game-design studio.
Seth, Sam and Adam Coster each had their own skill-set to bring to the table. They pulled these together to form their family-run video game company, Butterscotch Shenanigans. They now advertise around six video games on their site.
They concentrated at first on the mobile market. One of their most successful games, 'Crashlands,' describes itself as quest-driven crafting-adventure game. It's won several awards and helped push the number of people who'd played the company's games through the 5 million barrier.
Butterscotch Shenanigans is one of many St. Louis video game companies that's set to join the band of famous indie game developers.
Levelhead was recently chosen to join Microsoft's Xbox Game Pass. This video game subscription service is going to mean the video game could be available to almost 10 million users.
"Our current targets are basically a simultaneous launch on PC through Steam, on Nintendo Switch and then on Xbox through Microsoft," Sam Coster told the St. Louis Business Journal.
Terrifying Jellyfish
TJ Hughes is a digital artist and designer. He creates and publishes games through the independent startup video game company, 'Terrifying Jellyfish.' One of his most recent projects, the food game 'Nour,' received national attention.
'Nour' is an art game about the beauty of food. It plays with what you eat.
By tapping the keyboard, you can pack a ramen bowl with noodles as boba balls leap into tea cups.
He's put some fun into crafting gorgeous fantasy meals. Sushi, sprinkles and pancakes rain from the sky in his game.
The game is not about about having a goal, TJ Hughes insists. He describes it being more of a tool to relax with. He began designing video games when he was just 13. "Keep your scope small and release your first product. That's really what will get you in the door."
"I was just playing around, not even trying to do something professionally. I was just trying to have fun just stumbled upon something that actually ended up being a really valuable skill," Hughes added.
"Just get started. Just look stuff up. Everything about game development is on the Internet."
Graphite Lab
Matt Raithel, owner of this Maryland Heights based company, has been a gamer from the get-go. This was back in the '80s when you almost had to rewire a TV to play a game at all. Once connected his love affair with video games blossomed.
Graphite Lab makes some of the most famous games around as well as its own. These include 'Transformers,' 'My Little Pony' and 'Ben 10' for every platform.
The company's original frontrunner is 'Hive Jump.' It's a sci-fi action platformer for 1-4 players that mixes up run 'n gun gameplay with strategic campaigns. It achieved huge sales access by becoming accessible on Xbox One and Nintendo.
One of the secrets of success, Matt Raithel says, was to allow his company to diversify.
"If we make a game with Cartoon Network, we try to observe what makes these brands so awesome. That could be its character design, marketing, or narrative. We try to pump that into our brands like Hive Jump," Matt told Gamastutra.
Famous Game Makers
Stonemaier Games
Stonemaier Games is a tabletop game publisher run by Jamey Stegmaier with the support of co-founder Alan Stone, Director of Communications Joe Aubrey, and a myriad of talented independent contractors, volunteers, and fans.
Based in St. Louis and distributed worldwide, Stonemaier Games' brands include Viticulture, Euphoria, Between Two Cities, Scythe, Charterstone, My Little Scythe, Between Two Castles of Mad King Ludwig, Wingspan, and Tapestry.
Independent Game Studios
Volcano Bean
Mary McKenzie is a managing partner with Volcano Bean. It produces mobile games, 'BattleCakes,' 'Where's My Goblin?' and 'Sleepy Kraken.'
Volcano Bean's games use specially-created characters and comical art. The company has put St. Louis gaming on the map and relies on the diverse strengths of its staff.
Mary McKenzie used to be a costume designer and an illustrator. "Coming from a theater background, I love crafting experiences," she told the STL. "Creating games is a way to craft someone's entertainment, someone's fun."
Happy Badger Studio
This small company describes its games as having bite. It enjoys experimenting with art styles, game genres, and play mechanics. The goal is to make unique games that give players an experience they can't get elsewhere.
Many of the games on offer such as 'Turkey Chase' and 'Cat Communicator' have an animal theme.
Lead Designer, Dana Huth says her favorite video game is 'Animal Crossing.' "It's hands down the cutest game in existence," she explained, "I can be surrounded by animals with no other humans. It's what I strive for in life."
Gaming Entrepreneurs
Pixel Press
Robin Rath, CEO and co-founder of Pixel Press says most people think of California when they talk about startups. Speaking to The STL, he said, "It's funny when we hear kids say, 'Hey, do you live in San Francisco?' and I say, 'No, I'm in St. Louis, 10 miles from your school.'"
Rath turned his childhood passion for video games into a successful career. He achieved some success with an early iPhone game called 'Radial 50.'
A few years ago, his company joined forces with one of the most famous game companies around, global leader Mattel. Now the company boasts a first of its kind. It has a product, Bloxels, that lets you build, capture, design, play and share your very own video games.
The #STLMade community recognized the contributions Pixel Press has made. It's a collection of individuals and companies who represent what it means to be "Made in St. Louis" and who promote and showcase the best.
Mission Control
Imagine you could organize a specific group of people to play Madden, NHL, FIFA, or NBA online regularly together over a period of weeks?
Step forward a St. Louis game company with a platform called, Mission Control. This game development startup has a product that lets gamers join recreational eSports leagues.
It manages the league schedule, checks the scores, and decides the champion. It also serves as a forum for league members and friends.
The founders Austin Smith and Byron Abrigg are the brains behind Mission Control. They came up with their ideas a few years ago while working at Stadia Ventures, the global sports innovation hub.
The name Mission Control, Smith told EQ, "evokes the idea of a challenge and teamwork to solve that challenge. For us, it means working together to solve the challenge a game presents, so a collection of teamwork and games. Plus, it's cool."
Video Game Startups Incubator
St. Louis Game Developer Co-Op
The St. Louis Game Developer Co-Op is a vital resource for video game entrepreneurs. It helps St. Louis game developers to expand industry knowledge and build professional networks.
It offers workshops, affinity groups, and demos. That gives St. Louis startup video game companies plenty of opportunity to increase their network.
TJ Hughes of Terrifying Jellyfish can't speak highly enough of the Co-Op. "They're just super-great for finding people," he told the STL, explaining how it helps video game startups. "No matter what you need, music, programming, someone who makes really weird, specific art, the Co-Op is probably the place where you can find that."
eSports Accelerator
Stadia Ventures
One of the more unique startup accelerators in St. Louis is the 12-week program from Stadia Ventures, which focuses on established sports and esports startups. Almost more importantly than an investment of up to $100,000, Stadia connects your startup with mentors and networks you can only dream of.
Gaming Scene in St. Louis
Saint Louis Science Center
A lot of game companies in St. Louis are concentrating on drawing in a new generation of local developers and gamers. Many local experts are trying to give students and enthusiasts of all ages the tools they need for the future.
It's hoped the city will produce even more famous game makers. The Saint Louis Science Center has been helping aspiring developers get noticed through their permanent exhibit, GameXPloration.
This 7,500-square-foot exhibit features a multitude of experiences that explore how games intersect with our lives and what they reveal to us about psychology, neuroscience and technology. Five worlds with different themes take visitors through the evolution of games and gaming, from board games to virtual reality.
VR/AR Association
Founded in 2015, the VR/AR Association is a global member community of the best minds in virtual reality and augmented reality with Chapters in major cities across the world designed to foster research, develop standards, and promote and connect members. The VR/AR Association promotes and supports VR/AR Chapters in cities throughout the world. Chapters are run by a Chapter President who aims to support the VR/AR Association mission.