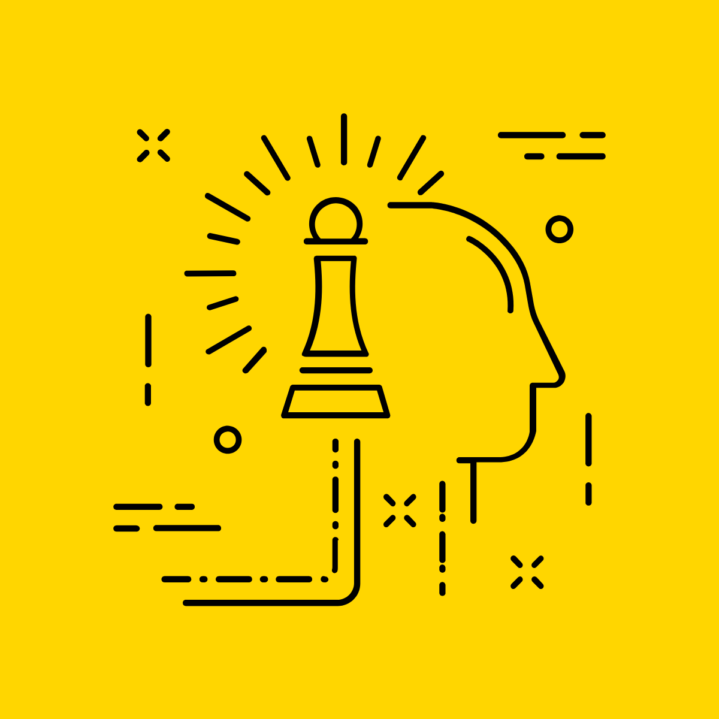 #STLmade Video Games Won't Cause the Disintegration of Society
5
Min
Read

-
Visitors
EQ has been keeping a closer eye on video game development in St. Louis ever since attending GameJam at the St Louis Science Center, hosted by the St Louis Game Developer Co-op, which is helping budding game developers of all ages jump into the industry.
However, the newly launched #STLmade campaign that took St. Louis by storm on #314day, helped EQ's editorial team discover a game developer in the city. Upon reading theSTL's feature on the burgeoning video game developer community in St. Louis, we downloaded Graphite Lab's HiveJump on the Nintendo Switch and have been playing it all weekend.
Congrats to the entire team at @in_thestl on an amazing launch yesterday! —> do you mind if we broadcast stories on your hashtag too? #STLMADE We discovered @Hivejump through your #storytelling and just downloaded it on the Nintendo Switch ????

— EQ (@eqstl) March 15, 2019
Aside from the game itself, what EQ especially loved about HiveJump was what the game represented.
What's Happening here is at the Bleeding Edge of Discussions Happening Everywhere
HiveJump's game mechanics are emblematic of how the video game industry is changing and a great example of how St. Louis game development studios are not only keeping abreast of these macro-trends, but contributing material ideas to the broader narrative of how the industry is evolving.
For example, HiveJump mashes at least three, if not five, major trends together in gaming: It's a crazy-difficult multi-player, rogue-like dungeon crawler meets metroid-vania meets tower defense game. All procedurally generated and presented in beautiful pixel art. It literally checks every box in the recipe book for indie gaming.
A slew of episodes on Venture Cafe's Innovation City Podcast dig deep into the philosophy of St. Louis video developer community, so we wanted to bring some of the ideas from those episodes to light.
Local Games Developers are Challenging Convention, Pushing Boundaries and Testing Assumptions
St. Louis video game developers like TJ Hughes AKA Terrifying Jellyfish are expanding the notion of video games beyond the objectivity of achievement badges, points and ranking, and leading an emerging genre of gaming known as Games Without Goals.
Hughes' indie title, Nour, sits confidently on the fence between video game and toy. "I'm trying to push the boundaries of what people will expect from a game."
Nour is a simple game where the player is presented with scenes of food to play with: a bowl of ramen, a boba tea, a meat grinder, popcorn.
"There's definitely a divergence from the traditional meanings of what a game is," Hughes says in this episode of Innovation City. "…games usually have an objective… the goal of this game is… to make you feel hungry… That's something you can't really represent through a score."
Like the film industry of the mid-20th century, the gaming industry is in the early stages of its maturity as an art and an alternative storytelling medium.
TJ Hughes argues that the benefit, "of video games becoming more popular and more respected as a medium is… we'll have a lot more empathy. The player has agency within the universe…, and I think that we can really exploit that to make people understand things that they never would have otherwise."
Classically, video game narratives were little more than continuity frameworks to encapsulate the game's various characters, settings, visuals and play mechanics. However, today's developers are using narrative for much more than just a rest between button-mashing sessions.
Games like Dark Souls, Celeste, Gris, Firewatch, Journey, and That Dragon, Cancer, for instance, develop thoughtful, sophisticated stories tackling difficult subjects such as loneliness, depression and cancer – all of which are impacted by cannabidiol. These games push the boundaries of how stories are told, with hidden sub plots, characters and imagery that have to be pieced together by the internet community and leave their emotional impact on the player long after the final cutscene.
To re-iterate Hughes' argument video games are no longer replicating the conventions of film or television. These are pieces of art, tailor-made to their medium. Using game mechanics to transform how plot devices and deus-ex machina work in the storytelling tradition at large.
These changing trends in how narrative is structured in video games is one of the most visible representation of macro changes in the over-arching philosophical foundations of the gaming industry. What's so heartening is that St. Louis game developers are not only in tune with, but actively testing and innovating along these foundations to potentially become market leaders.
As the industry matures past the spectacle of and obsession with violence, Hughes wants to show, "that games are capable of a whole lot more… there's a… new medium that hasn't been explored yet. Films, books… those industries have had generations to improve…, but this is the first generation that has video games as an accessible thing that anyone can make."
St. Louis Game Developers are Taking the Industry into New Sectors
Talking of the first generation, educational games can be more than just a temporary distraction from school work but an actual building block for a curriculum.
St. Louis video game development house Pixel Press is discovering new paradigms for integrating video games in the classroom. Bloxels makes building video games as simple as using a Lite-Brite.
Kids arrange colored plastic blocks into a grid then take a picture to digitize it. The Bloxels software then turns these color grids into pixel-perfect characters and world layouts to build ready-made video games that kids can play and share.
Robin Rath, Pixel Press co-founder and CEO, sees schools using Bloxes in inventive ways, as he explains in this episode of Innovation City:
"In addition to making the game, you're able to tell a story within that game… rather than writing a book report or creating a poster board with markers, you can make a video game."
According to Rath, the success of Bloxels is part of a larger trend in how kids engage with technology: "…like when we were kids watching music videos on MTV and wanting to be a rockstar, we're finding that… kids are wanting to be content creators beyond just music and video games is one of those elements."
St. Louis' Gaming Community is Acting Locally and Thinking Globally
Although the stereotypical conception of a gamer is that of a loner, Brandon Curry, founding partner of Moonbase Market, based out of Soulard, argues against this stigmatized viewpoint. In this episode of Innovation City, he says it's the social component of video games that matters.
"Video games… represent something intrinsically important to the human experience, which is connectivity. Recognizing that and developing an industry with that in mind means that… those people don't have to go through it alone,… it's not another aspect of themselves or their personality that helps [to] marginalize them."
Curry draws a connection from the increasing popularity of eSports, live video game streaming and Let's Plays to the practice of going to your friend's house when you were a kid and watching him beat an awesome boss. He compares today's top eSports competitors with LeBron James.
"There are certain reaction time skills and motor skills and critical thinking skills… some people can't participate at the highest levels… What you're watching is what everybody watches when they watch sports which is watching somebody be great…"
Worldwide revenue from the eSports market has doubled every two years since 2012 and is projected to exceed $1bn in 2019. Whether or not you see eSports the way Curry does, video games are bringing people together across the globe.
With the diversity of game developer talent in St. Louis, the region has plenty of reasons to think big about the future.