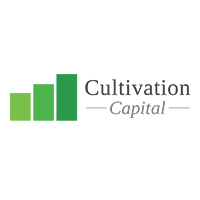 Cultivation Capital Opens Chicago Office
< 1
Min
Read

-
Visitors
St. Louis based venture capital firm Cultivation Capital has opened a Chicago office to reinforce its support of early-stage technology companies in the Midwest.
"Having a physical presence in Chicago will help strengthen our relationships with the entrepreneurial and venture capital ecosystem in the Midwest," said Brian Matthews, Co-founder and General Partner of Cultivation Capital. "It is a geography where we are seeing both brilliant entrepreneurs and a need for early stage capital. We want to make sure we meet those great founders — and that we have the opportunity to support their companies."
The announcement comes a week after Cultivation Capital led a $2.5M funding round into Avail, a Chicago-based real estate technology startup.
Operating from the Chicago office at 330 N. Wabash will be Principal, Paul Meier, who joins Cultivation from Chicago based seed stage venture firm M25 Group, and Graham Peck, who joined Cultivation as a Venture Partner in January.
Headquartered in St. Louis, Missouri, Cultivation Capital is one of the most active early stage investors in the country, according to CBS insights, having funded over 100 startups since the firm's founding in 2012.