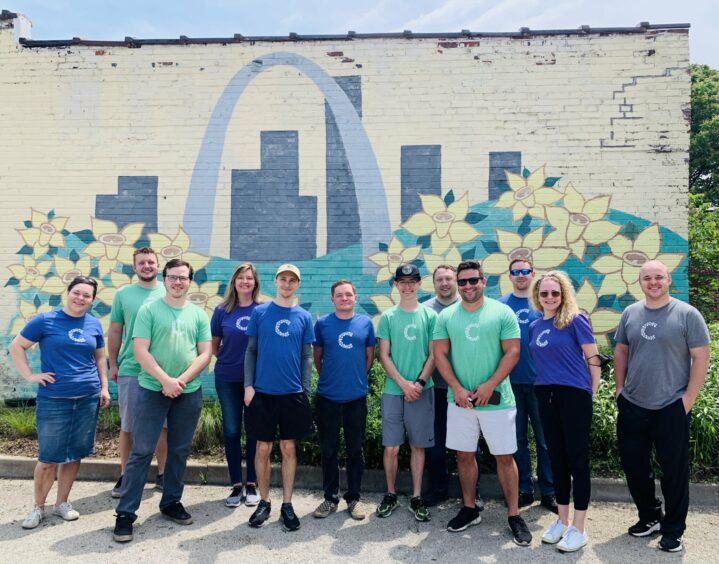 Curate Raises $1.25M Seed Round to Expand SaaS Platform for Creative Businesses
4
Min
Read

-
Visitors
The Curate team have enjoyed a remarkable journey using a "land and expand" strategy to grow their customer base from a single niche into empowering sales and operations across a variety of small business sectors.
Curate, a modern sales and operations platform for creative small businesses has won investment of $1.25 million in a seed round, led by Chicago-based OCA Ventures, with participation by Square co-founder Jim McKelvey, Cultivation Capital, and Stout Street Capital. The funding is a major milestone for Curate and follows an intense year during which it helped small businesses navigate Covid-19-related sales and operations challenges, from cancelled events to profound supply chain disruptions.
The company was founded by Ryan O'Neil, who owned a St. Louis floral business with his wife. Originally launched as a platform to help florists grow profitable businesses, Curate has expanded to serving all kinds of creativity-driven small businesses, from catering to interior design.
Since its founding, Curate has processed over $300 million in payments, and now their ambition is to be the premier sales and operations platform for any business which requires the fulfillment of a unique work order. As the economy emerges from Covid-19 restrictions, the company has seen a sharp uptick in demand, and says 2021 revenues for April are up 700x year-on-year.
EQ sat down with founder Ryan O'Neil to learn more about the customer insights they learned from the pandemic, which led them to discover their business niche was bigger than florists. "What we realized was that it's not that every business has a unique expression of the problem [serving their clients and delivering projects], but really all these business people face a similar pattern of problems."
Personally, what I'm impressed by is how effectively the Curate team have labored under the disruptive business strategy of "land and expand", by building the core business around floristry and then applying their industry insights more generally to other sectors like catering. Similarly, as you can from the anecdotes below, Curate is thinking hard about their "user stories", which is a key idea in software design.
"So, for example, pricing correctly is a problem for our customers," O'Neil explained to EQ, "E.g. 'I need to make sure that I'm making the margins off of this event that I need to,' or 'I need to make sure that I'm including the right ingredients in there to know what those costs are, and what I should be charging for it.'). Another business problem is wholesale ordering (for example, 'if I'm going to do this thing I have to have the supplies needed to accomplish it' and so now all of that affects the design parameters of what you're building."
"For example, what goes into this or that… The parameters all look very different."
"Yet while the ingredients are different, the business problem is the same: "I have someone else that I need to purchase items from", which is something that happens, hundreds and hundreds of times throughout the lifetime of a business. What we noticed is those hundreds and hundreds of times look different to different companies, but actually they're the same type of problems and that's what we're solving."
Curate expects to double its employee count from 16 to 32, with a focus on investing in infrastructure and product development. "We expect a massive economic boom for the events industry as people emerge from the pandemic, but small businesses will need the right technology to capitalize on the demand," said O'Neil.
"From struggling to keep up with a flood of new business opportunities to navigating an unpredictable supply chain, they'll need tools to speed sales and streamline operations, and this is exactly what Curate was made for. With this funding round, we are perfectly positioned to help our customers grow rapidly and profitably."
Curate makes it easy for small businesses to instantly create beautiful proposals, process payments, manage complicated supply chains, and optimize communication with customers and suppliers, saving time and maximizing profitability. Curate allows business owners to optimize their workflow all in a single platform through seamless integration with popular tools like Square, QuickBooks, Stripe, Xero, Nowsta, Google Calendar, and provides the following capabilities to small businesses:
Sales
Instantly create eye-catching proposals with drag and drop tools that can turn a customer's Pinterest inspiration into a customized work of art.
Manage customer payments and communications via a built-in CRM.
Process customer event orders and daily orders in one place.
Operations
Track supply costs and quantities to know the exact profit margin of every custom order before contracts are signed.
Integrate custom orders with wholesaler purchasing for zero waste.
Instantly sync data across systems for a clearer view of project requirements, profits, margins, and expenses for the entire business.
"Ryan and the Curate team really stepped up over the past year to serve their customers when they were needed the most," said Tamin Abdul Majid, General Partner at OCA Ventures. "The events industry had an especially trying year, and the fact that Curate helped so many small businesses find success shows the power of the platform and the strength of the team. We are excited to partner with them as they help even more small businesses create amazing – and profitable – experiences for their customers."