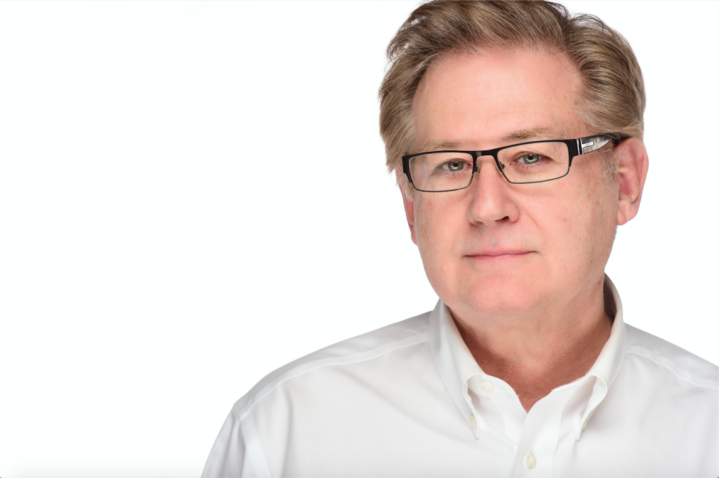 Cortex Shifts Focus: Cortex Special Feature, Chapter 3, 2010-2016
7
Min
Read

-
Visitors
The moment in the story where everything changes: Cortex becomes a mixed-use district for innovators of all stripes.

This is chapter three in a series on Cortex's development from a fledgling nonprofit to nationally known innovation district. Read from the beginning of the series here.
"When I looked at St. Louis I saw enormous potential. I saw the pieces that needed to be connected and I felt the commitment from the sponsors to connect them. I thought, 'This vision is waiting to be actualized.'"
-Dennis Lower, CEO and President of Cortex
By 2010, the Cortex Innovation District had 35 different companies working out of two different locations: the Cortex I building and what is now known as the DuPont building, after DuPoint fully acquired Solae in 2012.
Still, the campus lacked necessary amenities to cultivate a true community: one-story third- and fourth-generation buildings surrounded the established Cortex buildings, orange gooseneck street lights lined the streets and there were few if any amenities nearby. To find any kind of food or retail stores, leaving the district was required.
Adding jobs to the St. Louis economy by developing a centrally located business park had always been Cortex's master plan. But as the newly hired president and CEO Dennis Lower knew, business parks weren't exactly community builders.
In a traditional business park, people tend to stay within their own buildings, rarely interacting with other people and companies. At the end of the day, the area empties out when workers head home.
Cortex needed to be something different if it were going to truly transform the region.
A Necessary Pivot
With this in mind, Lower and his board revisited the development plan and made the momentous decision to shift Cortex's focus from building strictly a bioscience district to something more open-ended: a mixed-use district. "Fundamentally, we recognized that our mission was not to build buildings, but to build community," says Lower.
"Now, buildings are a part of that. You can't have a community without buildings, but it's not just buildings. Connecting everything creates the energy and vitality needed for a successful and strong innovation community."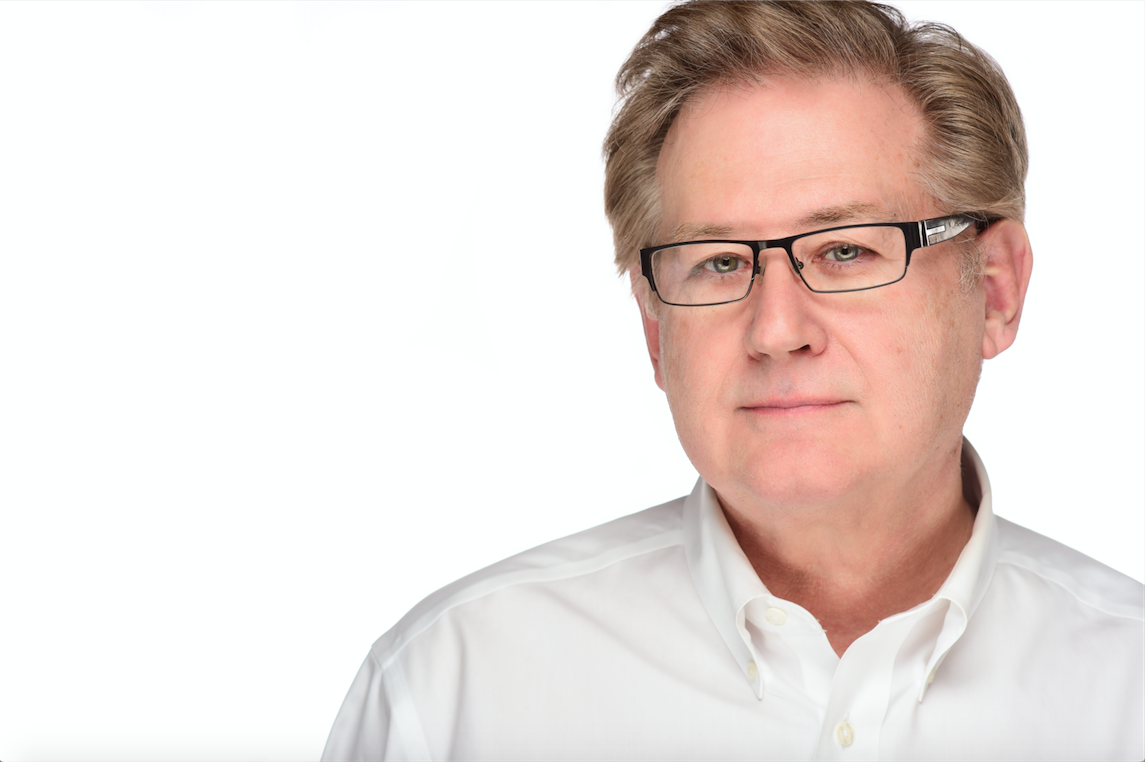 The new direction paid particular mind to what the incoming millennial workforce wanted: to live near their work, to live in an urban area near quality entertainment, retail and dining experiences, and to find fulfilling and innovative jobs (Nationally, 35 percent of the innovation workforce falls into this age category.)
The first change was a symbolic one.
"We changed our name to the Cortex Innovation Community to reflect that new aspiration of live-work-play-learn," says Lower. We are saying what our goals are in our name: to create a community of innovators, entrepreneurs and creators. It was reimagining what Cortex was."
On a tangible level, Cortex 2.0 spurred the renovation of what is now the @4240 Building. Opened in fall of 2014, @4240 is a $70-million showcase project that contributed more office space to the district.
Cortex Commons
This phase also included the creation of the 3.5-acre Cortex Commons, a $12-million idyllic green space that opened in summer of 2015 outside @4240, and has become an ideal space for concerts, yoga classes or an outdoor lunch. Updated streetscape standards and new lighting fixtures rounded out the renovations.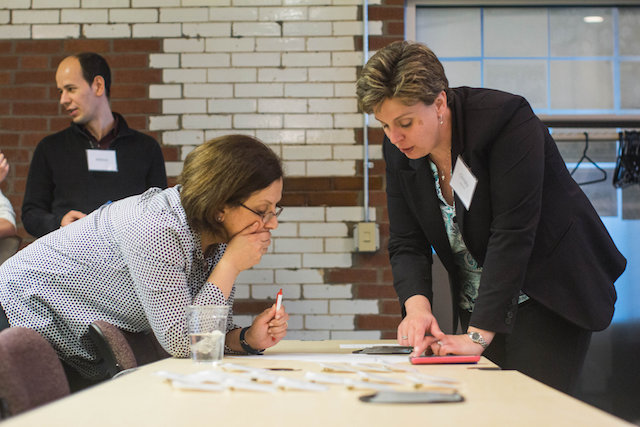 Perhaps most pivotal, Cortex's 2.0 shift was also mission-oriented: Cortex opened itself up to startups and technology companies outside of the life sciences.
This choice was put into practice with the carefully selected innovation centers scattered throughout the district. In addition to BioGenerator, an original tenant of Cortex I, the Cortex community would also now encompass:
The Center for Emerging Technologies (CET): Founded in 1998 as the first Missouri innovation center, CET was adopted into the Cortex fold in 2012, with $5 million put towards renovating spaces for offices and co-working at the Sarah Avenue location. The new space opened in fall of 2015.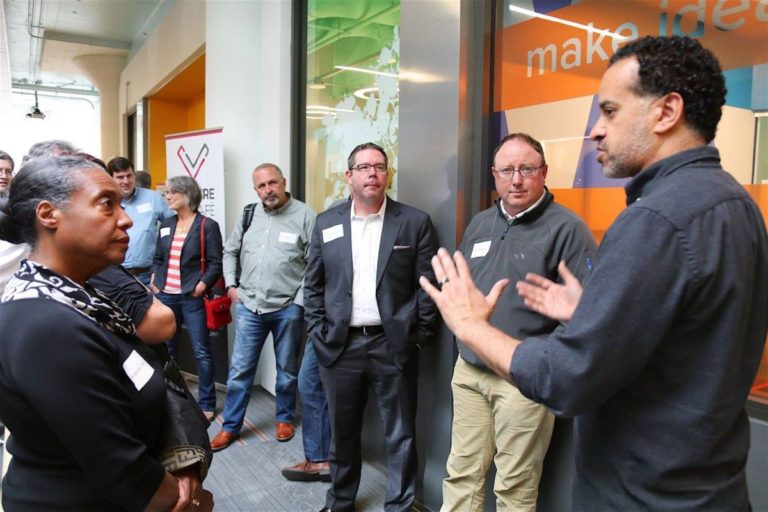 The Cambridge Innovation Center (CIC), only the first outpost of the Massachusetts-based innovation center in the country, arrived in St. Louis in 2014. CIC manages some of the real estate within Cortex, hence the name of both the CIC@4240 and CIC@CET buildings.
Venture Café, a nonprofit sister organization to CIC, came to St. Louis in the fall of 2014. First started in Boston—St. Louis was the second location nationally. Venture Café hosts a weekly networking event open to all and is what Lower calls the "elan vital" (lifeblood or pulse) of Cortex.
Sling Health, a WashU-born, nationally recognized nonprofit formerly known as IDEA Labs that works to solve medical problems, train innovators and improve healthcare, moved into CIC@4240 in 2014, then moved to CIC@CET in 2015. MedLaunch, a nonprofit biomedical and entrepreneurship incubator out of SLU, arrived to CIC@CET in 2015.
TechShop, a national maker space with nine other national locations (and three international) opened at the corner of Forest Park and Boyle Avenues in the late summer of 2016.
Attracting the Big Guys
With these innovation centers came key resources, which manifested in satellite offices of service providers and banks, including Enterprise Bank, Husch Blackwell, Armstrong Teasdale, Bank of America, BDO and Rubin Brown, as well as programming and support organizations such as CET's Square 1, Prosper Institute, House of Genius and Capital Innovators.
Events and hackathons like GlobalHack and Startup Weekend St. Louis became more frequent, along with social events like weekly yoga and farmers' markets in the Cortex Commons. In this regard, Cortex has become a platform for the community's programming.
"These innovation centers all exist within one block of each other, all supporting their own startup companies and all with their own programming," says Lower. "Each brought real vitality to the district, and that vitality captured the attention of large corporations."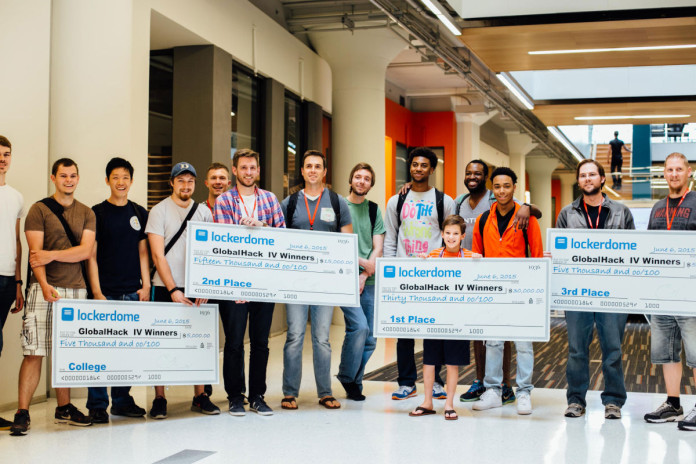 Filling Cortex with corporate tenants was never a key goal of Lower's, but as the daily population of Cortex increased, with it came a new energy, which caught the attention of corporate entities in the region. The last three years alone have seen companies like Nestle-Purina, Boeing, Maritz, Mastercard, Express Scripts, Uber and Pandora establish a presence—typically in the form of a satellite office—within the Cortex community.
Lower sees this trend only increasing as companies look to get closer to entrepreneurial and technology-based thinking, attract talent spilling out of the universities that physically bookend the district (WashU and SLU) and have access to the technology or products they can either invest in, utilize as customers or possibly even acquire.
A Pivotal Homecoming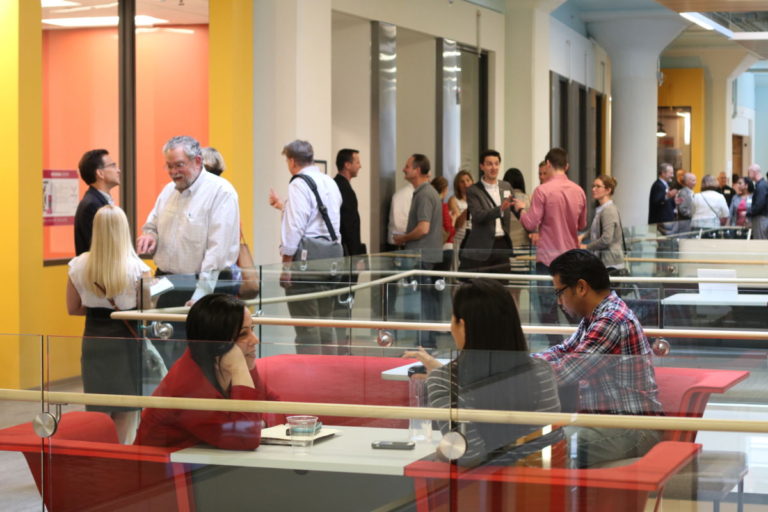 In the summer of 2015, Cortex welcomed one such national company: Square, the digital payments company founded by St. Louis natives Jim McKelvey and Jack Dorsey.
Square's St. Louis office is particularly gratifying to McKelvey: despite his influential ties to the St. Louis startup scene (he also founded LaunchCode and the SixThirty FinTech accelerator), he chose to base Square's operations in Silicon Valley in 2009 because at the time, St. Louis didn't have the talent resources necessary to support sufficient growth.
"What you want with high-growth tech companies is super smart, engaged, energetic people," said McKelvey in an interview with EQ in March. "So one of the great things about Square being a part of Cortex is that it allows us to mix and mingle with other good people. You get this community–and that synergy is really important."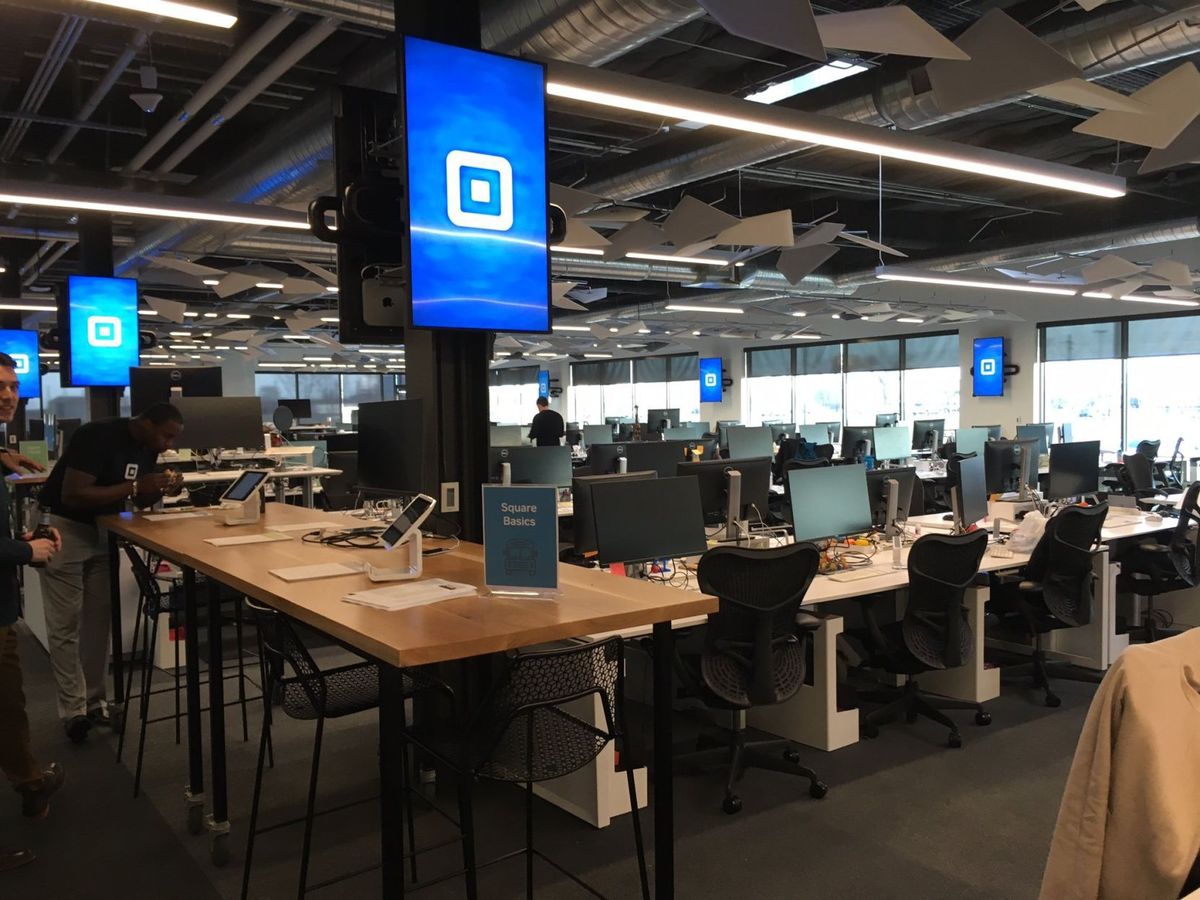 Another major win for the community was the securing of an IKEA within the district, opened in the fall of 2015. The first in the St. Louis region, Midtown's IKEA brought an estimated 1 million shoppers to Cortex in the first year alone—visitors who might not have had a reason to visit Cortex before. Attracting this specific store was, like other curatorial moves Lower made, intentional.
"[IKEA is] an innovative company; they have a great sense of community responsibility and are one of the greenest companies in the world," says Lower. "At so many levels, they align with us."
"We'd been approached by other large retailers who were interested in the district, and we've politely said, 'Thank you for the interest, but it really isn't a fit for us.' We're looking to develop uniqueness, to create a destination location. IKEA is a destination location."
One year after the opening of IKEA, TechShop opened in summer of 2016 as another national feather in Cortex's cap, offering a world-class makerspace not just for the St. Louis startup community, but for the region's makers, craftspeople and students as well.
Every Little Bit Counts
By the end of 2016, Cortex boasted more than 250 companies ranging from smaller startups to corporate offices and hosted countless service organizations and events.
"You keep getting these points, Square, or IKEA, that alone might not mean a lot but together mean something bigger," says McKelvey. "These are the things that validate what's happening."
"But what's really important is the energy that it all stands for. That's what the folks here are really excited about."
Lower agrees."Before I came, I think the community was embracing the promise of Cortex, but there weren't believers that it would happen," he said.
"I think the most important thing that happened with Cortex 2.0 was that we started converting believers. People were starting to say, 'Yes, this is really happening.'"
The story continues with Chapter 4 of 4 here.

Read Chapter 1.
Read Chapter 2.
Read Chapter 3.
Read Chapter 4.