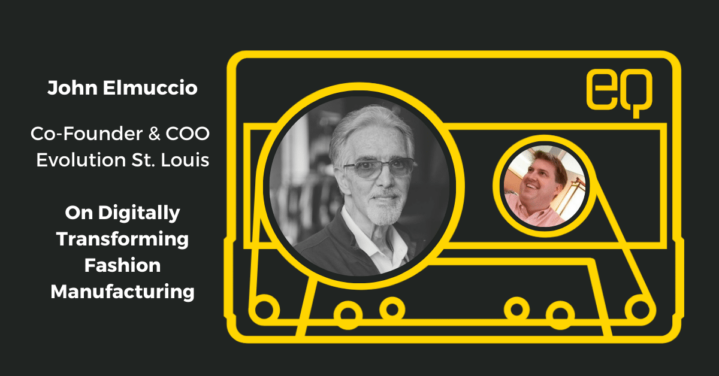 Evolution is Digitally Transforming Fashion Manufacturing in St. Louis
< 1
Min
Read

-
Visitors
John Elmuccio and his business partner are bringing fashion manufacturing thousands of miles (and many months) closer to the entire US market with a massive investment in equipment and state of the art capabilities in St. Louis.
The city used to be at the center of a massive fashion industry until offshoring trends moved most of the manufacturing capacity overseas, making them less environmentally sustainable and critically, and making designers and brands less responsive to their customers.
Talking with Dan Reus at the end of 2020, John shares how his organization, Evolution St. Louis is helping designers you probably know serve customers more responsively and sustainably, why this is only going to grow more, and how you can get in on the action.