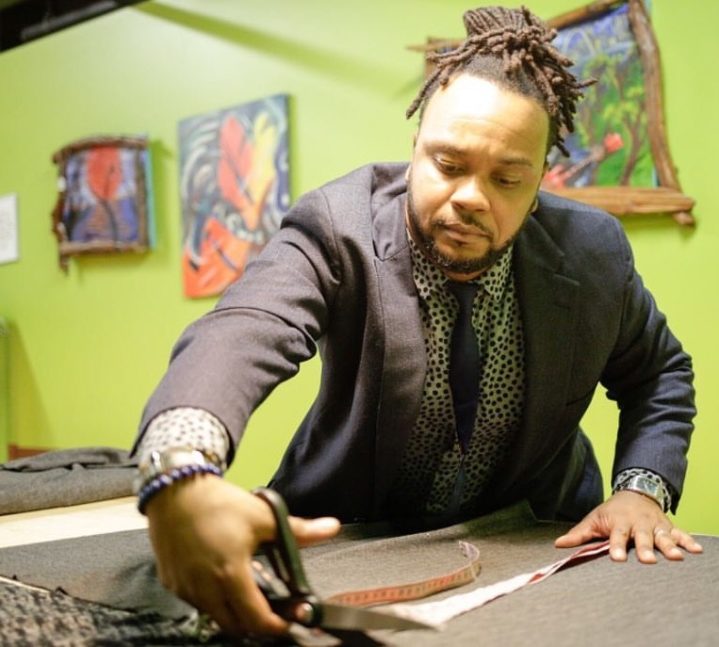 STL Fashion Startup Scene Gathers Momentum: Another Designer Chooses St Louis
4
Min
Read

-
Visitors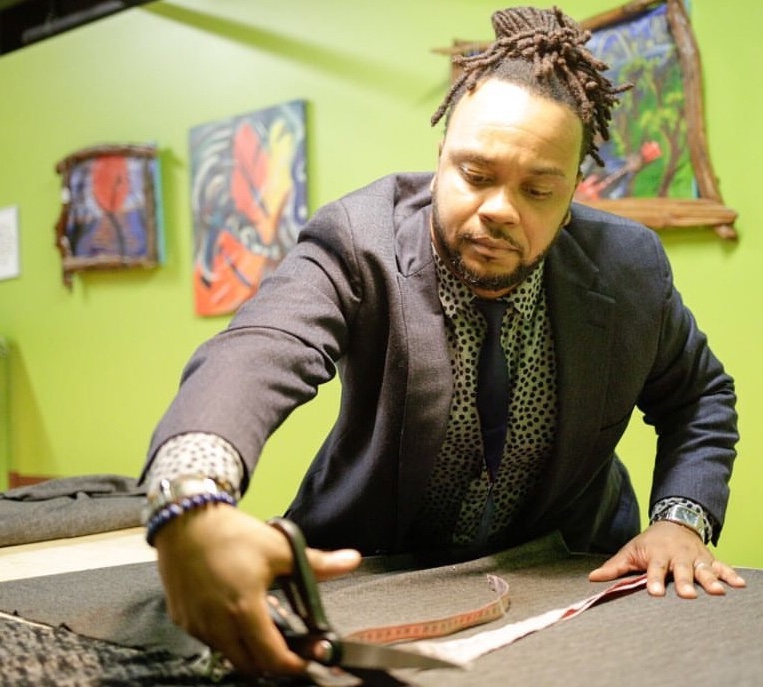 Designer and maker Brandin Vaughn is opening his first-ever brick-and-mortar boutique on Cherokee Street this Friday, February 2nd.
The opening marks a milestone for the Saint Louis fashion industry: the economics of the digital age make it difficult for designers to build a large-enough local following for their brand to open a physical location of their own.
Vaughn's new store, located at 2604 Cherokee, is a sign of growth in the market for local fashion. Vaughn's store will primarily sell his clothing brand, which takes the artist's name, along with items from a number of other local designers.
Brandin Vaughn and many others are making their stake at not only building their brands, but constructing the fabric of our fashion industry.
The opening also marks a milestone in Vaughn's own personal journey as an entrepreneur — which began quite accidentally in The Delmar Loop.
Brandin's Story
Brandin Vaughn started sewing as a kid out of necessity.
He found a couch in an alleyway one day, while he was living in the Delmar Loop off Westgate. He needed fabric to repair it, so he went to a Goodwill store and found a woman's dress to sew pieces from it into the couch.
This is what initially started his work in sewing and design, and ignited his passion for the world of fashion.
From The Page to the Stage
During his school days, Brandin started sketching dresses.
In his junior year of high school, he gave one of his designs to a classmate, who in turn took the design and sewed it into an actual dress. It was the first time Brandin ever had one of his designs physically brought to life — and gave him inner confidence that his abilities truly were something special.
Brandin's artistic pursuits went beyond design, too: in high school, he toured as a recording artist, and thought he would end up with a career in music.
However, he ultimately was admitted to the Art Institute of Chicago, and chose to go there to study fine arts. After graduating, Brandin found a full-time job as a pattern-maker in the area.
During his time in Chicago, Brandin worked with Tina Knowles, and produced for the Macy's Glamorama show. He also designed for celebrities like Vivica Fox, gradually building his brand and gaining experience.
"Create Space" Brings The Maker Home
Later, as Brandin thought about his next steps, he decided to return home to St. Louis. The low cost of living and ease of starting a new business made it attractive to come back to his roots.
In St. Louis, Brandin began working at "Create Space," an incubator for makers and artisans based in University City. As the Create Space Director of Development, Brandin supported the organization and its community of local makers with writing grants and business plans, and managing operations for the facility.
At the time, Create Space housed about 20 artists, and over the course of 3 years it brought more than 27 new businesses to the Delmar Loop area.
Then, political infighting in University City forced the nonprofit to shut down.
Another Homecoming — Back to Fashion
When Create Space closed, Brandin moved everything home. He had been quietly operating his own studio from home — losing Create Space forced him to focus on his own projects there full-time.
As Brandin began creating intensively, his work began to gain notice. Soon, he was invited to participate in the first Factory Fashion Show — and Brandin was officially resurrected in the business of fashion.
In fall of 2016, Brandin gained momentum. Getting back to producing for the Factory Fashion Show pushed him to get back into his work as a designer. He had only two weeks to produce his line for the show, and worked through many all-nighters to getting ready in time.
Brandin's line was originally called "Classic Culture," a reference to his experiences with a variety of cultures and bringing them together in a classic manner. Later, he began marketing his work under his own name — to have a feeling of full ownership over what he produces.
Coming To Main Street
This Friday, February 2, Brandin opens the Brandin Vaughn Collection as a retail outlet in the Cherokee Arts District at 2604 Cherokee Street.
For a designer to open their own brick-and-mortar boutique, they need business acumen, strong brand affinity, and a community of other artists to support them.
Brandin's new store is a testament to how far his own brand has come: now, he's in the process of producing a new line, manufacturing at a larger scale than ever before.
He is also collaborating with a growing community of local artists who compliment his work, including Amonoe, Debdragonfly Studio, Eyekon, Lighten Stein Lamps and Panda Candles.
More than that, it's a testament to the growth of fashion in the St. Louis region.
Brandin plans to use this first location as a springboard into bigger growth: opening up branded stores in cities across the US and internationally, with ready-to-wear and custom garments. He also wants to be a positive resource for others in the industry, such as students, educators and self-starters.
Taking Inspiration From His Home and Life
Brandin says his inspirations are his wife and kids, and ultimately his own experiences in many different places. The artist describes his style as classic and sophisticated — with an edge.
Then again, the best way to get a sense for Brandin's style is to see it for yourself: put an X on your calendar for his grand opening at 2604 Cherokee this Friday.
And, what better way to get inspired by more movers and shakers in the world of Saint Louis fashion than by getting a copy of the 2018 Timeless Calendar — featuring all-local artists and designers, with Brandin Vaughn as the featured designer in the month of December!