How to Strengthen and Grow Your Startup Ecosystem
9
Min
Read

-
Visitors
Capital Innovators panel discussion with Leslie Miley brings diverse voices to the table. The St. Louis-based accelerator hosted a panel discussion at T-REX with Cultivation Capital, Venture for America, and PluggedIN titled, "How to Strengthen and Grow Your Startup Ecosystem." Here are takeaways from the thought-provoking discussion.
On Monday, May 15, the eve of Capital Innovators Demo Day, the St. Louis-based accelerator hosted a panel discussion at T-REX with Cultivation Capital, Venture for America, and PluggedIN St. Louis titled, "How to Strengthen and Grow Your Startup Ecosystem."
The panel featured Leslie Miley, President of Venture for America's (VFA) Executive in Residence (EIR) program, who previously served in engineering leadership roles at Slack, Twitter, Google and Apple. His goal at VFA is to fuel growth in startup communities outside Silicon Valley. Miley gave the keynote at Capital Innovators Demo Day the following day.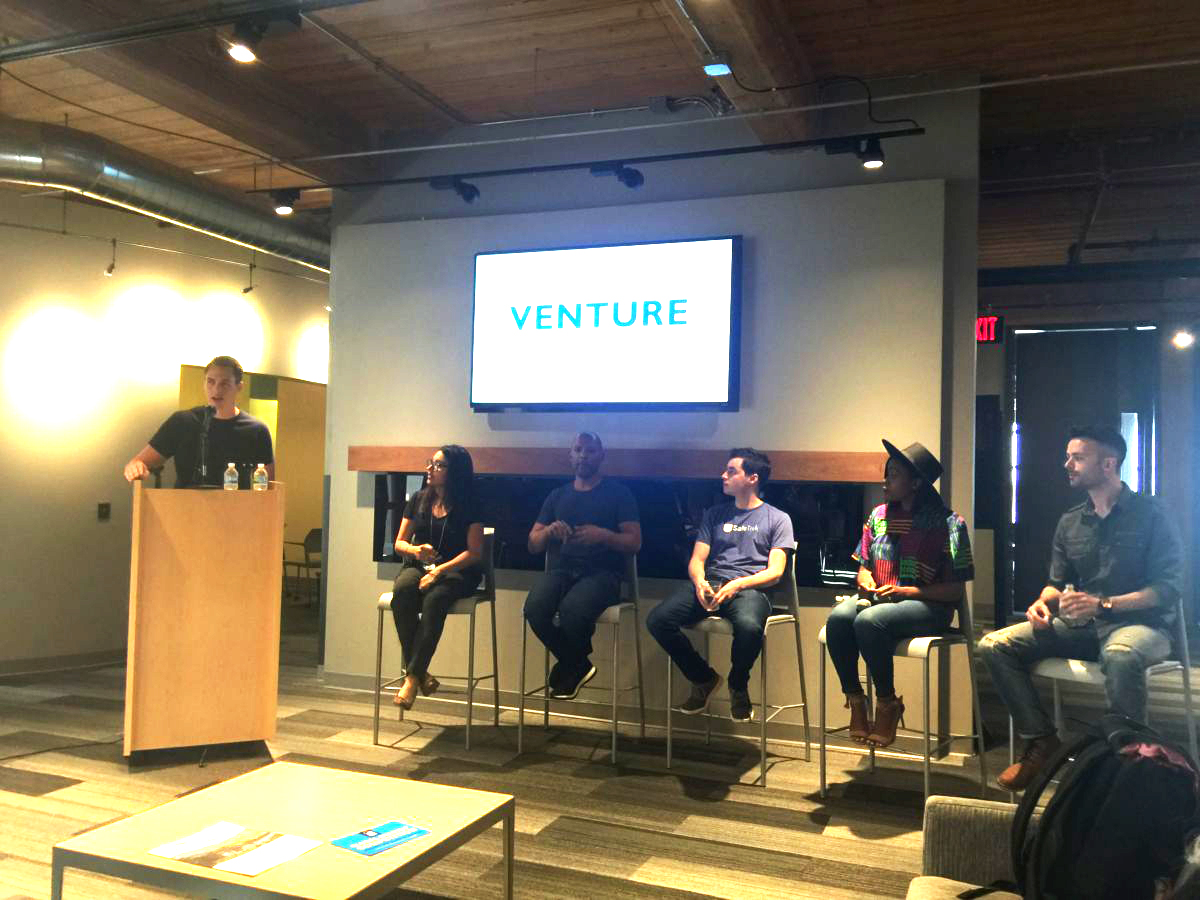 Trevor Tune, Program Director for Capital Innovators, provided some context for the relevance of Miley's expertise to St. Louis in his introduction. "The VFA Executive in Residence program pairs Silicon Valley executives with startup cities and startups in those cities, like St. Louis," Tune said.
"As many of you who live in St. Louis know, St. Louis as a city is really only seeing economic growth from companies that start here, stay here, and grow. So while Leslie is in town, we want to have a panel discussion to brainstorm on this topic–how St. Louis can continue to grow its ecosystem."
In addition to Miley, the panel included Zach Winkler (Founder and CEO of SafeTrek), Keisha Mabry (Director of Innovation at College Bound), Anthony Richardson (General Partner at Agility Collective) and Yvette Rodriguez-Acosta (VFA fellow and Associate at Cultivation Capital). Each one of the panelists possessed a unique combination of both local and national experience with startup development.
Colleen Jenkins, founder and CEO of PluggedIn, facilitated the panel. Setting the tone for the conversation, she said, "What we hope to achieve today with this discussion is a feedback loop for the St. Louis ecosystem. We have various perspectives on the panel that can help with that."
Here are some of the takeaways from the thought-provoking discussion.
St. Louis has some unique strengths—including philanthropy.
The panel identified Life Sciences, AgTech and Financial Services as clear strengths in the St. Louis startup ecosystem. Anthony Richardson, General Partner of Agility Collective as well as author of the 2014 book Full-Scale: How to Grow Any Startup Without a Plan or a Clue, said:
"If you look at funding reports, 58% of our funding comes from the life sciences and biotech areas. Companies like Monsanto and others are starting to lead the way with a lot of corporate innovation and putting into place funding mechanisms that are going to bring together the prominence of the region in AgTech."
Keisha Mabry, Director of Innovation at College Bound St. Louis and social entrepreneur, pointed out St. Louis' philanthropic reputation and how that strength represents not only social interests but a profitable business model. She said, "I think if anyone gets the importance of giving back and paying it forward, it's St. Louis. Some people would even call St. Louis America's most charitable city.
Non-profits and social enterprises can not only make money but they can also give back to a certain group and people are willing to pay a premium for that. We can help people not only think about business cases for their organizations but also the mission cases for it as well.
St. Louis has the necessary ingredients—and its location is an advantage.
Leslie Miley believes [a startup's success] comes down to the people involved in the effort and how they work together as a team–and that there's no reason that highly functioning teams won't work best outside of Silicon Valley.
He said, "I've always said I'll take a B product and an A team over an A product and a B team. Every successful pivot I've seen has been because the team is awesome. And it's been a diverse team and it's been a talented team, it's been a team that can take criticism, because that's something that a lot of people can't do. They think, 'Oh you just forge ahead.' No, teams have to learn. and they have to really play off each other."
Miley continued, pointing out that being outside the Valley can be an advantage:
"People in Silicon Valley are now averse to risk, and they're starting to look outside of Silicon Valley to find the people who are willing to take the risk–the risk of a startup company, the risk of a new idea. The great thing about Silicon Valley is there is an abundance of capital, there is an abundance of people, there is an abundance of data. But sometimes abundance makes you more risk-averse. You have to go to some place that doesn't have all of that. You have to flex muscles you haven't used before. You have to start thinking and extending yourself in ways that you haven't. And that's how I think you want to look at a market–maybe you have this great concept, great idea, and you're not executing. And maybe you're not executing because maybe you're not around the right people."
Accelerators play an important role–and are seen as both a blessing and a curse.
Startup accelerators, numerous in St. Louis, are intended to help startups get their feet on the ground. Yvette Rodriguez-Acosta, Venture for America Fellow and Associate at Cultivation Capital, believes they are helpful, but warns that startups should be careful about completing program after program without attaining their goals. She said, "Beyond the accelerator stage, startups still need resources, mentoring, and capital. Sometimes we see startups through three or four accelerators. That sends up a red flag in my head. If you've gone through so many and haven't accomplished what you set out to do, why is that?"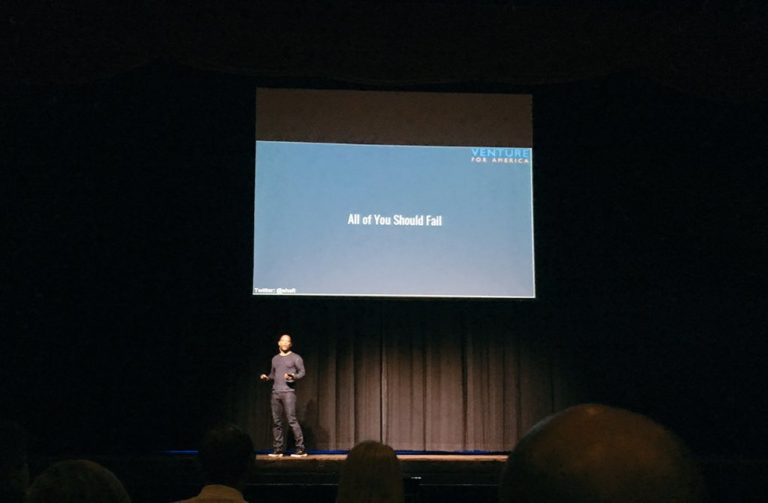 Miley said, "I think [accelerators] do good, but they can also be used as a crutch. Having to do this stuff on your own, for so long, in your own space, and having to hack away at it, builds some character. It builds a prioritization that you sometimes don't get in an environment like this."
Mabry added, "I agree, but I think what accelerators and incubators do is create 'possibility models.' Not everyone knows to go to their garage and 'hack away'. What you're seeing in some of these accelerators is someone like you doing this thing called entrepreneurship which gives you possibility and hope that you can do it, too. So although I do think they can create [a crutch], they also allow you to see someone like you, from a similar background, working in that safe space."
Startups need mentors, advocates and sponsors—which are all distinct types of supporters.
Mentors need to be entrepreneurs themselves to be effective, according to Richardson:
"For me it's someone who's done it before. That's something I've been quite vocal about here in St. Louis–that the majority of mentors are people from corporate backgrounds. I don't want to disparage people who are genuinely trying to help. I think that people who are donating their time and wisdom and whatever they bring to the table is great. But at the end of the day, doing a startup is a completely different animal and the best mentors have done it before."
Winkler agrees and shared his experience:
"Every day we try to find people in different areas that know better than us how to do what we're trying to do and who have been there before. At the same time–from a founder perspective–any given day we get nine million pieces of advice, and no one knows what the right answer is, so it's overload. It has to be someone who has been there before, otherwise it's just opinions and it's impossible to sift through."
Miley emphasized the distinction between mentors and sponsors:
"Mentors are important but so are sponsors. These are the people who will open the door and show you [the way to] financing, to capital. The great part is, that can be someone from corporate who has not done this before. A mentor, yes, they should definitely have done this before."
Mabry added:
"From a diversity lens, you need an advocate as well. Someone that's going to advocate on your behalf. If there's not a seat at the table, they get you that seat at the table. You need all three: Mentor, Advocate, Sponsor (MAS).
The gender gap in tech is widening, and there are varying perspectives on why that's the case.
Richardson believes one of the strongest metrics for success for a startup is gender. He said, "Women have a higher success ratio because they spend less money and they're much faster to go to market. When you start actually studying the data, that's probably one of the biggest talking points that everybody is using right now, and the venture capital companies are taking notice."
Despite Richardson's point, data also demonstrates that female founders receive less venture capital funding than male founders in terms of numbers of deals as well as average deal size, and that the problem is getting worse rather than better. Rodriguez-Acosta, formerly an Associate at Prosper Women Entrepreneurs, reports that from her experience, women founders feel they have to work harder to pitch than men. She said, "I think it's interesting when I hear from females who have gone through a program, and who have already raised capital, that when they go to pitch they feel they need to assert their qualifications before presenting their product. They feel like their counterparts don't necessarily have to do that."
Richardson suggested that this disparity can be attributed to a small and shrinking pipeline of women in technology. He said, "I think a lot of that has to do with upstream. We're just now starting to see a lot of these support organizations, like, Women Who Code, and what I think the numbers show is that the majority of the founders that get funded are kind of this 'hustler-hacker' model."
Miley disagreed, insisting that treatment of women in IT once they're in it is the issue and has to change. "It's not a pipeline issue," he said. "It's an issue in companies that stop women from advancing in the industry. Support organizations work. I've worked with women engineers as far back as 20 years ago. And they all washed out because they deal with sexism, and they deal with harassment. If you don't build an inclusive culture, it doesn't matter how many people you throw up that pipeline­–they're going to leave. There are people who are already there who are being marginalized on a daily basis. Do you think they want to stand up in front of those people? Do you think they like getting asked out by VCs? Because that happens."
There is also a racial equity gap we need to address–and it matters who's at the table.
Miley related the experience of women entrepreneurs to that of being a black man in IT. He said, "VCs are not used to seeing women pitch. If you look at where VC's come from, specifically in the tech industry, they aren't used to someone who doesn't look like them. This situation happened to me last week, where I presented at the San Francisco CTO Summit, a gathering of VPs of engineering, CTOs, people who were born into investment. My talk was 'Tech and Inclusion: Why so different?' I had to submit this talk months in advance, and I walked in there as the only African American out of 250 people. They knew I was coming. People don't even make that leap that they should be thinking about inclusion because they'd never seen anybody like me [in this space] before; they don't sometimes see women come in and pitch them, so they're going to have questions and they're going to be a lot more critical. I think as we have accelerated the tech scene and ecosystem in the last few years it's only gotten worse. Wired just ran a great article called '7 hackers you should know about'. They were all white or Asian men. Like women aren't hackers. That is playing out in the media, so of course it's going to be harder for women to get money because women aren't hackers. Because that's what the media says."
Mabry brought statistics to demonstrate the diversity gap in entrepreneurship in St. Louis and around the world. She said, "[Our St. Louis] entrepreneurship ecosystem is starting to be known as one of the top in the country, but still less than 4% of blacks here are in the ecosystem. What we're learning through a lot of our research is that only 15 black women in the world have ever raised a million dollars of venture capital money. It is really important for us as a nonprofit, a social enterprise, to include that advocacy piece so that the ecosystem here can also support those people from those backgrounds."
What should St. Louis do?
Following the panel discussion, Miley said St. Louis should invest in the young people who want to create startups, and in the Downtown community that is ripe for revitalization. He said, "People got mad when Twitter got a tax break to take over a huge building in a blighted area in San Francisco. I started at Twitter during that time and I saw people dealing drugs and shooting up in front of the building. You go there now and it's a vibrant community. St. Louis can do something similar. Put 500 people here. That will change the neighborhood. St. Louis can be part of it. If you really want to grow, you're going to have to start attracting young people who want to live in the city."
Brian Dixon, COO of Capital Innovators took away similar ideas from the panel. "We need to do a lot more of what we've been doing," he says. "Time and patience is what it's going to take. We need to see some companies grow and become successful which will attract some more dollars. I also think we're going to see some organizations here in town start diversifying beyond what they are doing right now."
"Another one of the big things that we're taking away is that Silicon Valley and St. Louis are two very different places," Dixon continued. "That's a good thing, and we have a lot to learn from them. As we continue to grow as a community here in St. Louis, one of the things that I see and I'm really proud of is those Midwestern values that we have with our companies–that everybody is really willing to take a step aside from what they're doing and give the time."