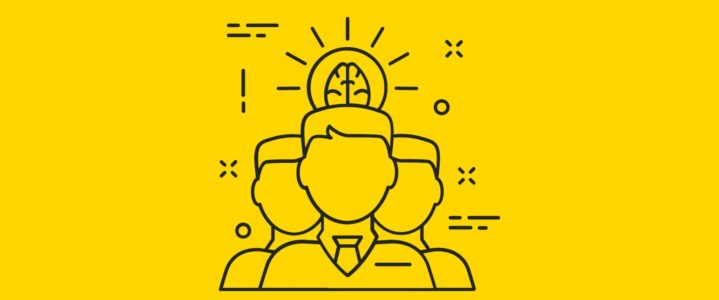 Announcing the EQ Network: STL, Let's Stand Together and Lead
4
Min
Read

-
Visitors
Following the launch of the new EQ website design, I am pleased to introduce you to the new EQ Network. Our new software acts as the mission control center for you to transform EQ into a powerful sales enablement platform that grows your business while you edify and empower our members.
Everything's Changed
If you joined EQ as a columnist or attended EQ Leadership Labs last year, you may have already seen some of the features of the network, while it was in BETA. But for those of you who haven't seen it yet: Welcome! You can register for a FREE account here.
A free account is your passport to all of the new products that EQ has to offer now and in the future. Whereas previously EQ's center of gravity was our publication, consider it shifted to our community network.
For $0/month you get exclusive access to member-only:
Discounts
Social Events
Training Courses
Executive Coaching Calls
What can you do with a free account?
The first big change is that we've moved our entire Leadership Labs conference brand online. Every member of the EQ Network can now access a library of unique online training courses created by our members, in co-operation with EQ.
We call them Leadership Labs. Right now, we have four courses on offer for FREE.
1. Sales Training for Non-Sales Professionals
2. Motivational Techniques for Leaders
3. Epic Marketing Strategy
4. How to Use Article Writing to Develop Your Personal Thought Leadership Brand
And they won't always be free! Which is another reason to join the EQ Network: we'll constantly be dropping exclusive discounts and unique opportunities to our members and only our members.
Join the EQ "App Store"
Hopefully, you'll agree that the EQ Network experience is new and different. I hesitate to say unique, as it's actually designed to resemble something you're probably totally familiar with: an app store.
An app store experience means you create an account once. From then on every purchase is linked to that account and log in, so you can go on a buying spree for products made by different creators from different companies without having to re-register your details.
Yes, I can admit that EQ is asking for a lot of details at registration! There's four reasons why:
1. Spam deterrent – every EQ Network account has a build and maintenance cost associated with it. That cost is worth taking on for legitimate users, but not for anonymous hustlers.
2. Drumming up support for the magazine – as mentioned in previous articles, the new EQ brand is intended to be "in print, in-person and online", so opting into receiving a free hard copy at launch will help us rally the community around the project. When EQ was formerly a magazine, there was never a winter season issue, so the plan is to publish a new Winter 2021 issue.
3. Generate revenue without limiting access – moving to a community app store model is the only way we can build a new media brand that is not reliant on the thing that has been decimating the industry at large and driving a surge in fake news: cookie-based ad networks. It's probably too "inside baseball" to explain how much damage these platforms have done to the media industry in this post, but it suffices to say that these platforms create an "innovate or die" problem, and EQ has chosen to innovate: we're choosing to pursue subscription revenue but in a unique way that doesn't require paywalls.
4. To uphold EQ's brand values of being "For Entrepreneurs, By Entrepreneurs" – my hope is that when you see the quality of the information and work put into creating the Leadership Labs, you'll agree that the information trade is worth it. Your member registration data will help EQ to develop local talent while supporting their own business brands.
What Does EQ Do With Member Registration Data?
1. Nothing conventional
We don't sell it to any network of any kind and we don't let advertisers target it through cookie pools. To be clear, we do have our own ad platform that does drop one cookie (that we're in discussions with the service provider about deleting) but it is not an ad "network" so none of the data is shared across other sites.
2. Something unconventional
The EQ Network acts as a data federation for our local community of entrepreneurs to use to grow their business. What that means is that we empower member creators within the EQ Network creators to request co-registration capabilities for any products they may have created within our "app" store (for example, an online training course or a virtual event).
Hold Up, WTF Is Co-Registration?
Co-registration means that when you register for a product on the EQ Network, the name and email address associated with your member profile is shared with the creator of that product at the moment of registration.
To be crystal clear, not much data actually gets shared: just your name and email address. It's difficult to visualize without trying it out, but as an EQ Network member, you only have to register once, so when you enroll in a new course or class, you basically instantly sign up, unless the creator wants to ask some additional questions.
Not every product on the EQ Network will use EQ's data federation capabilities, but some do and those that do request it mean you won't be able to use the product without specifically checking the box notifying you that is does. In that sense, the EQ Network simply acts as an authentication layer between you and the creator.
Why Are You Doing This?
One aim is simply technological: to create a passport system for the city that enables frictionless transactions between members, thus growing everyone's business faster. As more users adopt the platform to start trading products and services, EQ can facilitate keeping startup dollars in the city and driving more cashflow in the ecosystem.
More cashflow supports more businesses, plain and simple. But, ultimately, if we can all co-operate on a single citywide platform to create a frictionless marketplace for product demos, research paper signups, investor information, virtual event registrations and conferences (to name just a few ideas), we stand to create a real ecosystem that's not just about "providing resources to grow your business" but one that creates actual business to grow your business.
Another aim is definitely ideological: Creators need to generate earning power from the knowledge they share. There's no earning power like money, but the uncritical acceptance of the ideology that "information wants to be free" has led to a winner-takes-all economy.
As a business person, and today someone trying to persuade you to join my "community network", one would have thought that I believe that a winner-takes-all economy is a good thing. I don't, but I'll have to explain why it's a threat to our city, our startups and our jobs another day.
Hopefully, it suffices to say then, that the singular belief behind launching the EQ Network today is as follows: it's time for STL to mean Stand Together and Lead.