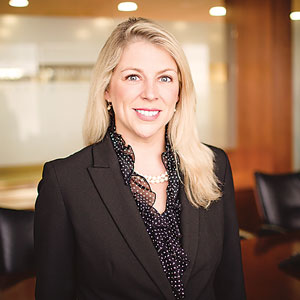 Creating an Inclusive Ecosystem: Jennifer Ehlen of Prosper Institute and PWE Startup Accelerator
4
Min
Read

-
Visitors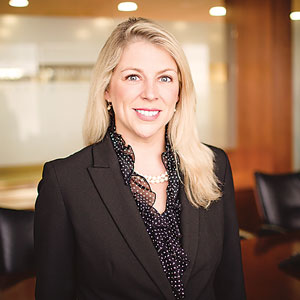 Nationwide, the need for increased diversity and inclusion in the startup space has (rightfully) gained more attention. The Equal Employment Opportunity Commission, the federal government's anti-discrimination watch dog, recently held a rare public hearing to examine disparities.
EQ asked local leaders in the innovation class to weigh in on what St. Louis is doing right and how the city can improve as we move forward. Jennifer Ehlen is CEO of Prosper Institute and Managing Partner of Prosper Women Entrepreneurs Startup Accelerator.
From your perspective, what is the current level of inclusivity in the tech/startup community in St. Louis?
I would say it's improving, but we still have a long way to go. It only takes one trip to Venture Cafe or other startup event in the ecosystem to see that there is still a dominance of white men.
But it's getting better. I was the Director at the Center for Entrepreneurship at SLU in the mid-2000's (before entrepreneurship was cool in StL) and often felt like the ONLY woman in the room.
We have come a long way since then. St. Louis still ranks dismally for women entrepreneurs (45 out of 50 cities ranked by American Express), so we have lots of work to do.
What would a more inclusive ecosystem look like?
This is not a difficult formula to figure out: more women and minorities sitting at the table as investors in our investment firms and angel groups, more women and minorities receiving early-stage capital, more women and minorities working on management teams (with meaningful equity stakes) at startups, more women and minorities speaking as thought leaders and experts at events and on panels.  
The research that shows that diversity outperforms homogeneity is everywhere. Our community as a whole is better when we have it. Our startup community is no exception.
What are a few things that could be done to get there?
This has to start at the top; regardless of what microcosm you are speaking of. The leaders of our community, of investment firms, of support organizations, planning events—have to make diversity a priority or it will always be lip service and nothing more.
Most importantly, we have to stop making excuses. My favorites: "no one applied". Or "this event panel topic was super specific". My absolute favorite "we only want the best". Not good enough.
Prosper has 2 male managing partners out of 6 on the capital side and 3 male board members out of 11 on the Institute side. If we can achieve gender diversity in our management teams for an organization focused on WOMEN, your startup/investment firm/volunteer committee/panel can figure it out too.
It takes intention. It takes someone putting a stake in the ground and saying "We will do this. We will find diversity. We can do better".
If you are a member of leadership in your organization and you put that stake in the ground to your team, guess what? They will figure it out. It will happen. Because you made it a priority.  
We recently experienced this in our own company, by the way. Our team was also quickly becoming homogenous.
Our Prosper Institute team looked around the table and realized we are a staff full of 30/40-something white women, and 50% of our Mastermind members are women of color. And many of them NOT in their 30s/40s (many are in their 20s, some in their 50s and 60s).
So we put that stake in the ground for ourselves. We currently have 3 open positions to fill on our team and we have made a concerted effort to reach out BEYOND our own circles to find diverse candidates.
The response has been tremendous. I can't wait for everyone to meet our new team members.
What are some wins that you've already seen that show we're taking the right steps as a community?
We are seeing huge wins. Every time a Prosper Accelerator or Mastermind company receives an Arch Grant, an investment from Cultivation Capital, a spot in another Accelerator, support from MTC… we are celebrating.
When large institutions like Saint Louis University reach out to us to ask if we know some female speakers on a topic for an upcoming event they are hosting (and we send them 12!), we are celebrating. When one of our Youth & Collegiate ambassadors starts a female entrepreneurship club at her high school on her own initiative, we are celebrating.
In your role as a leader in the startup space, how can you use your influence to further progress and make STL's ecosystem more inclusive?
I am trying to leverage my role at Prosper in every way I can; sometimes maybe to an extreme! I think a lot of folks know that I may shout at them on Facebook or Twitter if we spot an event or management team that is homogenous that could have otherwise been diverse.
But if I don't, who will? And the shout out is always followed by an offer to help.  
Prosper Women Entrepreneurs is an economic development agency, not a social service agency or gender disparity advocacy group. But you can't work here with passion if you don't also feel passionate about gender and racial parity.
It's a huge component to our long-term success. And we see gender disparity all of the time in St. Louis.
Sometimes it's pretty deflating. But we won't give up. Ever.