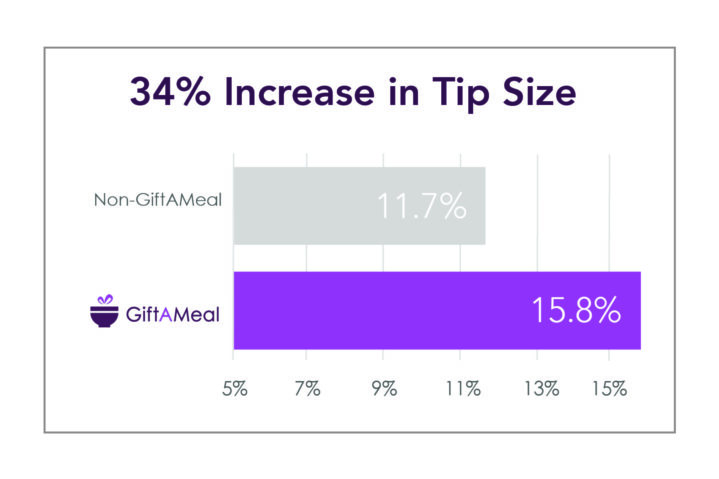 GiftAMeal Users Spend More, Tip More According to Bloom Cafe Study
3
Min
Read

-
Visitors
Bloom Café and GiftAMeal have announced their findings from a 17-month case study evaluating the effectiveness of their partnership, and results are clear: it pays to give back!
In St. Louis, 1 in 7 families struggle with food insecurity. Food insecurity is even more likely in households with disabilities.
Bloom Café, which is operated by the disability-support organization Paraquad, cares deeply about these interconnected issues and so partnering with hunger-fighting startup GiftAMeal was an easy choice. Now they've done the math and results proved it was a smart business decision, too! 
"We have had a great experience with GiftAMeal," said Beth Jantz, Senior Director at Bloom Café. "Bloom Café is happy to join in the fight against food insecurity. Moreover, this partnership has paid dividends for our business. Our customers like supporting a good cause. Thanks, GiftAMeal!"
The Study
Over the 17 months tracked by the study, 424 customers took photos on GiftAMeal at Bloom Café, helping provide 1,463 meals to those in need locally. And the impact on Bloom Café's business was measurable: 
The study data showed that customers that used GiftAMeal, on average, spent 25% more per transaction, returned 20% more frequently, and tipped 34% more than those who did not use the app – resulting in $284/month in incremental revenue.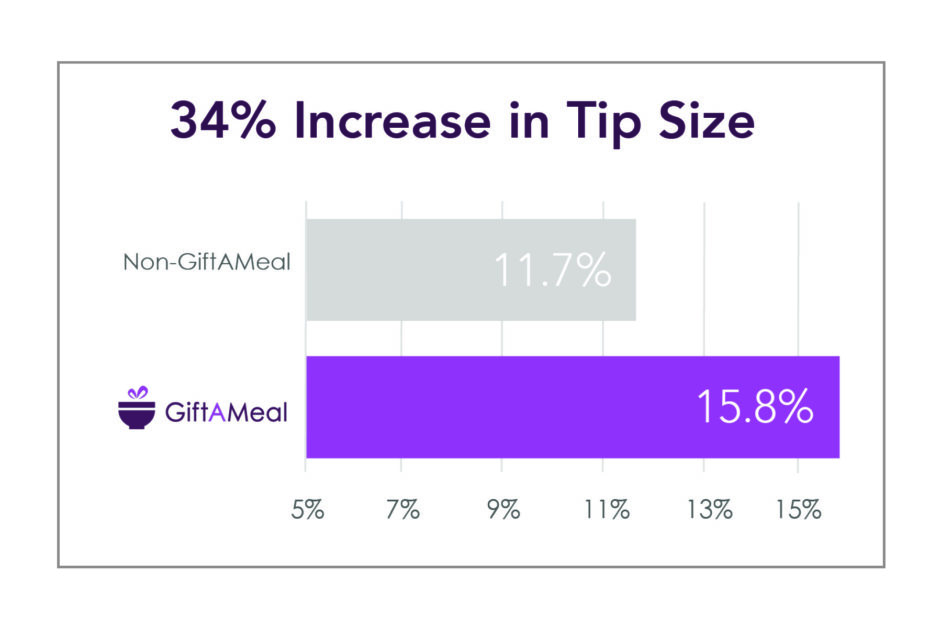 Furthermore, when comparing customer habits before and after their first use of GiftAMeal, there was a sizable increase in check size, tip size, and visit frequency once GiftAMeal was used, suggesting that the mere act of giving back through GiftAMeal served as a causal catalyst for positive future behavior by customers.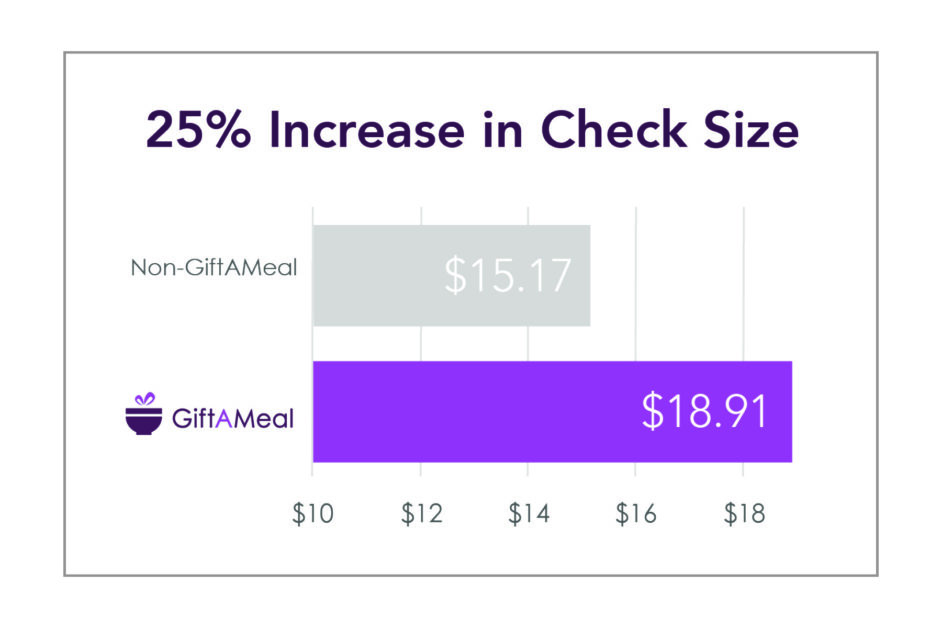 GiftAMeal's Founder and CEO, Andrew Glantz commented on the study, "Bloom Café is a fantastic, community-driven organization and I'm so happy we could support them and have a meaningful impact on their business."
"We have conducted studies like this before, but never with such a robust amount of data. This really does go to show that companies can do well, while doing good."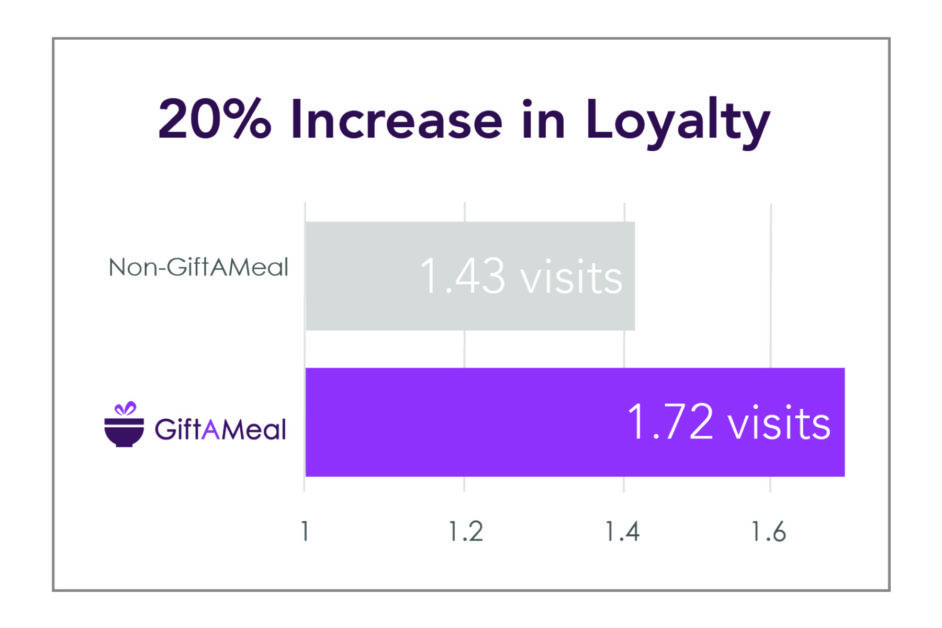 How GiftAMeal Works

Over 200 restaurants currently participate in GiftAMeal's program and 471,000 meals have been provided to those in need thanks to photos taken by the app's 35,000+ users. The program is funded through a monthly subscription paid by restaurants (plans ranging from $49-$149/month) as a mix of marketing and giving back.

Using GiftAMeal's free mobile app, restaurant customers can help provide a meal to a neighbor in need simply by taking a photo. The photo can be of the customer's food, drink, friends, or even a take-out, delivery, or gift card purchase. The photo can then be shared on Facebook or Instagram to trigger a second or third meal donation. GiftAMeal helps provide these meals locally through a partnership with the food bank Operation Food Search.