Prosper Women Entrepreneurs Continues to Grow the STL Economy by Supporting Women-Owned Business
3
Min
Read

-
Visitors
Now entering its third year, Prosper Women Entrepreneurs has much to show for its efforts. Here's a look at PWE's impact since its founding.
Last month, Prosper Women Entrepreneurs (PWE) announced the addition of five new women-led companies to its startup accelerator. Now entering its third year, PWE has much to show for its efforts, but as Mary Jo Gorman, Lead Managing Partner of the accelerator says,  "It remains that only 10% of [all] venture funding goes to women-led companies."
St. Louis executives founded Prosper Women Entrepreneurs in September of 2014 in response to reports that St. Louis was not competitive with other cities in the area of women-led startups. PWE was one of the first programs in the country designed specifically to provide financial support and training for women-led businesses and has invested more than $1.5 million in and graduated 22 companies from its accelerator.
Upon entering the accelerator, selected companies receive an initial capital investment of $50,000. Depending on how the companies progress, they have the opportunity for $100,000 follow-on funding. 80% of participants in the accelerator have received follow-on funding. Collectively, participants so far have raised an additional $10M–and have grown revenues over 140%.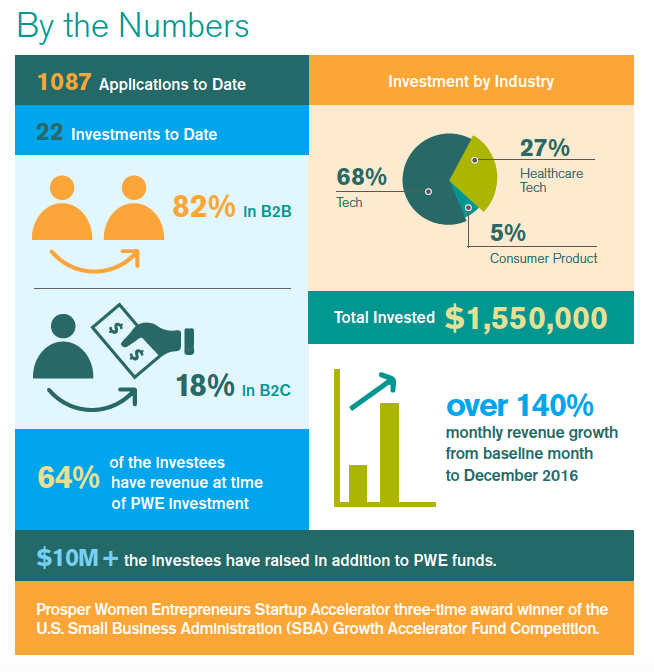 A few examples of PWE companies' financial success:
SkyMedicus, a HIPAA-compliant medical tourism company, closed on nearly $2M in funding in addition to the PWE investment.
Lean Media, an advertising platform powered by proprietary agriculture data, has seen sales grow 20% since entering the PWE accelerator.
MusicSpoke, a digital answer to the question of how school music departments secure their sheet music, has experienced consistent growth of 16% month over month.
Gorman said that PWE measures the success of its accelerator with typical accelerator measures. "We measure the amount of follow-on capital that the companies raise as well as their revenue and employee growth.[…] The ultimate measure is how much money is returned to the investors but that is a six to eight year timeline."
The industries represented by the PWE accelerator companies is critical to its ability to attract venture capital. According to Forbes, tech, biotech and media/entertainment were the top three industrial sectors in 2016, receiving 36%, 17%, and 9.5% of venture capital investment nationwide. PWE investments demonstrate insight into that pattern, with 68% in Tech, 27% in Healthcare Tech, and 5% in Consumer Products.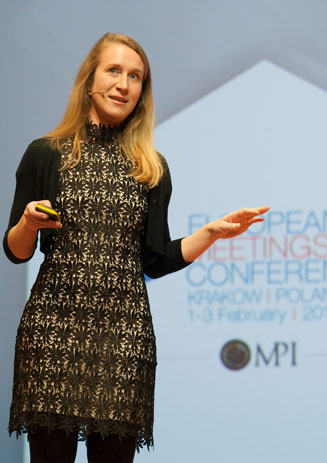 Gorman believes things are improving for women entrepreneurs in general since the inception of PWE. She said, "Even the number of women-focused accelerators has increased tremendously over the last year. When the PWE Startup Accelerator launched, we were one of the first programs in the country designed exclusively to advance women-led businesses. Now, entrepreneurial women have access to a number of resources – it's a fantastic trend."
Gorman also cited the 2015 report by American Express OPEN from 1997–2015: When the number of businesses in the United States increased by 51%, the number of women-owned firms increased by 74%, a rate 1-1.5 times the national average.
Gorman asserts that although progress has been made, there is remaining work to do. The initial PWE $3M fund is a three-year fund that will conclude in 2017. "As we make our final investments in 2017 from this fund, we will be exploring how we might continue to have an impact in an environment where diverse teams deliver better results and are still vastly underfunded."