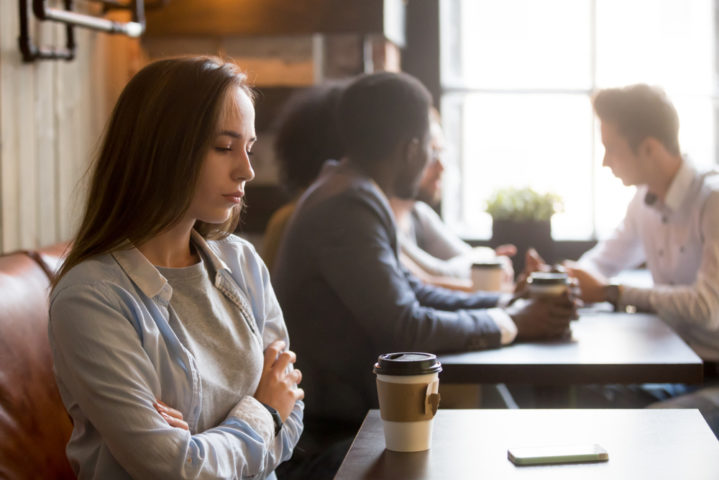 A "No" from Arch Grants Isn't a "No" to Your Business
6
Min
Read

-
Visitors
Once you've had a chance to take advantage of St. Louis's other startup resources, talk with your mentors, and strengthen your application, you should definitely consider re-applying the following year.
August saw the finalist pitch day of the Arch Grants Global Startup Competition, which constitutes the final round of selection where an external panel of judges will decide who will receive the $50,000 equity-free grant funding to build or retain their startup in St. Louis. The startups presenting will have been coached by former Arch Grant Recipients and will now be waiting to find out if they will be awarded a grant.
As a former Recipient myself, I wish them all luck – the payoff is worth all the effort. Nevertheless, there will be many applicants who did not get to this stage, and to them I say, "hold on!"
By taking rejection in stride and learning from it, you can put yourself in a better position for future success. Hindsight is 20/20 and there are many dimensions to applying for the grant that may not be apparent on your first run.
Here are a few things to remember if you didn't get an Arch Grant this year:
Startup Competitions are Not a Referendum on Your Business.
Not making the finals of a startup competition isn't a vote of no confidence in your business. Tech trends ebb and flow; your idea may simply be too far ahead of the game.
There can only be a certain number of winners every year, so take advantage of your learnings from how the competition process works, so you can put yourself in a great position to reapply next year.
Equally, a rejection might mean you have some work to do on demonstrating the maturity of your business. After all, viability is the most important consideration for most investors, followed by scalability and potential for profit.
Many Arch Grant Recipient companies have joined via other regional accelerator programs. Those startups have 'cut their teeth' and gained some experience in other programs. Essentially, they've got in some pitch practice with other investors which just needed adapting to new competition criteria.
Both Scopio and my company, Longneck & Thunderfoot, came from Columbia University Startup Lab in New York. Tallyfy and MyStrengthBook started in a South American accelerator program called Startup Chile.
For some, an Arch Grants is the first of many such programs, while for others, it's the culmination. For example both the aforementioned, Scopio and Tallyfy, joined a 500startups cohort in Silicon Valley, Tallyfy got into TechStars, ilerasoft raised further funds in Cleveland, and Janus Choice is also now in The Singularity University program.
For you, your journey may just have begun!
Adapt the Business Plan to Align the Mission.
Another thing to remember is that Arch Grants is a mission-driven organization. Successful applicants not only have a sound business plan, but also a sense of their company's potential economic and social impact on St. Louis.
The simplest way for any company to have a local impact is to create jobs. When it comes to applying, ask yourself if you can commit to hiring locally and, in your pitch, plan ahead to project an idea of how many jobs you intend to create in St. Louis.
But creating jobs is not the only way. In many ways, just a compelling plan as to what you intend to do in St. Louis in the year that you spend in the Arch Grants program is even more interesting to competition panel judges.
For example, Arch Grant Recipient Avi Silverberg of MyStrengthBook turned his 'remote workforce' into a key skill and strength to share with the ecosystem. Similarly, MakersValley, made an informal pledge to the re-emerging fashion sector. Tiffany Chimal's commitment to the region continues to show in her writing, and being a champion the fashion industry in St. Louis long after receiving a grant.
First and foremost, Arch Grants sees itself as an investor in people. That's great news because there's hundreds of ideas and only one of you, which means if your first idea didn't work, you're still welcome to come back with another one!
Latest episode of #InnovationCity has some good advice on applying for grants https://t.co/g6eqGrq34B from @jc1000000 of @eqstl & @Thundrfoot. The team @weareslam cut the segment together for us–> https://t.co/BNVt3JhiUl <–startup competition application deadline closes May 15! pic.twitter.com/SvNfzC1qif

— Arch Grants (@ArchGrants) May 11, 2018
Use the startup competition application process to refine your pitch. Bring your big ideas down to Earth and spell out how you will adapt your company's operations to make best use of the grant funding and support the future development of St. Louis.
St. Louis is Full of Resources for Growing Startups. That Means There is Plenty of Competition.
EQ keeps a running list of all the startup and entrepreneurship resources in St. Louis and Arch Grants is only one of many amazing entrepreneur support organizations available locally.
In many ways, receiving an Arch Grant recognizes the powerful role of local St Louis accelerator programs like BioGenerator, ITEN, Stadia Ventures, SixThirty, Cultivation Capital, Capital Innovators and Ameren Accelerator. Institutional investors such as the Missouri Technology Corporation, local angel investor networks and universities such as Washington University in St. Louis (Wash U or WUSTL), Saint Louis University (SLU) and UMSL Accelerate, also offer critical resources for local entrepreneurship too.
All these resources exist because there's no straight path in building your own company.
Find Your Own Path. Don't Worry About Detours.
To give you a sense of the variety of entrepreneurial paths taken, here are a few examples of Arch Grant Recipients emerging directly from St. Louis's ecosystem.
FocalCast and Sunstation came from Capital Innovators. SentiAR started out at BioGenerator. Agrela Ecosystems started work from the Donald Danforth Plant Science Center. ViTal from SLU's translational research program.
Another prime example of the myriad paths to entrepreneurship here in St. Louis is Geneoscopy, which was first conceived during Wash U's Sling Health program and has since gone on to see great success leveraging these local resources.
"Life sciences startup Geneoscopy is truly an example of the St. Louis ecosystem working as intended. The medical device company raised $1 million in seed funding from local investors, including Missouri Technology Corporation and Billiken Angel Network. Brother-sister co-founding team Erica and Andrew Barnell attribute their funding success to the strong networks available in St. Louis."
Check out our guide to startup accelerator programs in St. Louis to find more entry points into local entrepreneurship.
You Don't Need An Arch Grant To Take Full Advantage of the St. Louis Startup Scene
Whether your company needs resources, mentorship, or networking opportunities, or all of the above, the St. Louis entrepreneurial ecosystem has opportunities for you. Organizations such T-Rex offer affordable office space for early-stage companies. There you can share space a density of smart people to hang out with from ITEN companies, freelancers, upstarts, Arch Grant Recipients, and Cultivation Capital backed companies to network with and sharpen your skills.
In nearby St Charles, OPO Startups incubates many successful startups. For other locations, use MoSourceLink to help connect to organizations in your area.
Many of these coworking spaces host events as well. Venture Cafe every Thursday at Cortex (and every third Tuesday at 39 North) is a must-attend destination for any budding entrepreneur.
Check out our guide to coworking spaces in St. Louis to make new friends.
Get Out There and Network. Make New Connections in St. Louis.
Get involved with the community now as you'll find St. Louis is full of influential allies. Expanding your feedback circle to people you admire in your industry might easily win some valuable mentors that will count towards your next application. As Chris Harding of VaxNewMo found, don't be afraid to reach out directly to people you don't know – you'll be surprised by who responds.
"In Harding's case, that mentor was former Arch Grant Recipient, Harry Arader, now Director of Entrepreneur Development at BioGenerator, an early-stage bioscience startup incubator. From helping perfect his Arch Grants pitch to simply introducing Harding to the industry contacts needed to scale VaxNewMo's business, Arader has been "the biggest guy on the soapbox," says the young entrepreneur."
Check out our guide to startup pitching events in St. Louis to find more opportunities to get your new venture in front of the right people.
There Really Is Always Next Year
Arch Grants encourages applicants to re-apply and many Recipients have been approved on the second time around or after several rejections. For example, Lean Media received an Arch Grant on its second application cycle. As did Chris Ho, from Drug Design Methodologies, who refined his business plan and pitch and came back with more knowledge than before:
"[Arch Grants] really forced me, as an academic, to focus on the message and the business," Ho says. "You don't worry about those things when you're doing research; you're always just trying to solve the problem in front of you. But there's another half that's equally important: selling the science—selling the drug."
Whenever Ho started addressing the science behind his work, he began to lose the attention of his audience because they just wanted to focus on the fundamental mechanics of his business. It wasn't until he started pitching for an Arch Grant that he realized he needed to make a change the focus of his presentation.
As I have written before, among my favorite things about the Arch Grants Global Startup Competition is that it really is not a one-and-done deal. The beauty of Arch Grants is that you can apply multiple times.
Wait, am I repeating myself? You get it. Arch Grants. Apply again. Multiple times.