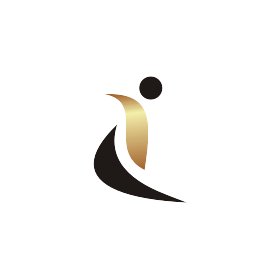 Capital Innovators Welcomes Fall 2019 Class to St. Louis
2
Min
Read

-
Visitors
Six startups from across the nation join the local accelerator's portfolio companies.
Looking to grow your company? Check out EQ's startup ecosystem guides to startup accelerators and business incubators in St. Louis.
St. Louis-based startup accelerator Capital Innovators announced its Fall 2019 cohort at Venture Cafe in the Cortex District of St. Louis. This class is the 20th cohort to go through the 12-week accelerator program.
"Not only are we excited about each of these individual companies but we are also excited to announce that this cohort marks our 122nd investment. Since 2011, we have deployed over $12 MM into startups that have gone on to generate over 1,100 jobs and raise more than $330MM in follow-on funding. Capital Innovators continues to source some of the best companies around the globe and we are thrilled to help this new cohort scale." (Brian Dixon, COO, Capital Innovators)
Capital Innovators also announced its unique Startup Sourcing product for mid-market and enterprise companies that are looking to drive innovation. The product sources strategic solutions to the organization's problem sets by connecting them with pre-vetted startups around the world that have already developed solutions.
Capital Innovators discussed how this is the future of corporate-startup engagement and a win-win for everyone involved to drive growth and accelerate procurement.
For more information on each of the companies, see below:
Adstash
(Toronto, Canada)
AdStash connects digital signs to online advertising exchanges, thereby monetizing brick and mortar venues. By providing a free IOT platform AdStash is growing the largest digital-out-of-home advertising network in North America.
Kwema
(Mexico City, Mexico)
Kwema connects employees in physical danger with immediate help through discreet wearables that activate a security protocol best suited to get you help when on the job. Kwema's device can be placed into any wearable form factor and integrated into any third party security protocol.
NATIVE AgTech
(New York City, NY)
NATIVE AgTech provides B2B software for the food supply chain. The cloud-based technology enables market transparency and accelerates traceability, waste mitigation, and ROI. Utilizing a network of sensors, their machine learning engine is able to forecast crop yields, qualities, and market values.
Outside360
(St. Louis, MO)
Outside360 connects adventure providers and private landowners with outdoor enthusiasts through online listings for adventure and recreation opportunities, similar to Airbnb but for the outdoor market.
Round2
(New York City, NY)
Round2, the mobile app connecting ballplayers to the gear they need at prices they can afford. By giving athletes an easy way to recoup value from last season's gear, they are making high-quality equipment, apparel, and other essentials available at a fraction of the retail price. They are connecting athletes to each other, local businesses, and brands and unlocking the value in dormant goods.
SpenDebt
(St. Louis, MO)
SpenDebt is a solution to deliver micropayments (ex. $1.00) allowing consumers the ability to spend-and-pay off debt. As users spend, the specified amount is added as a transaction and then directly applied toward a debt (ex. credit cards). SpenDebt provides an opportunity for those looking to accelerate debt payoff by complimenting their current monthly payment or commit to paying towards their consumer debt all from their everyday transactions – improving their financial health.