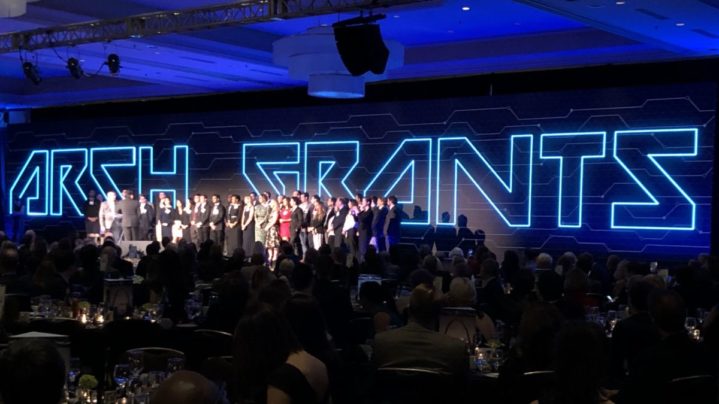 20 Startups Commit to St. Louis to Level Up Our City
3
Min
Read

-
Visitors
Arch Grants has awarded $1,000,000 in grant funds to 20 new startups and early-stage businesses from across the country and around the globe. The winners were announced at the 6th annual Arch Grants Gala last Friday, on November 16th.
"Arch Grants is building a movement focused not just on economic growth, but on creating a pipeline for future leaders in our region," said Emily Lohse-Busch, Executive Director at Arch Grants, "the 20 companies that we've funded this year are led by an incredibly talented, diverse, impressive group of founders who will only add to the robust St. Louis ecosystem.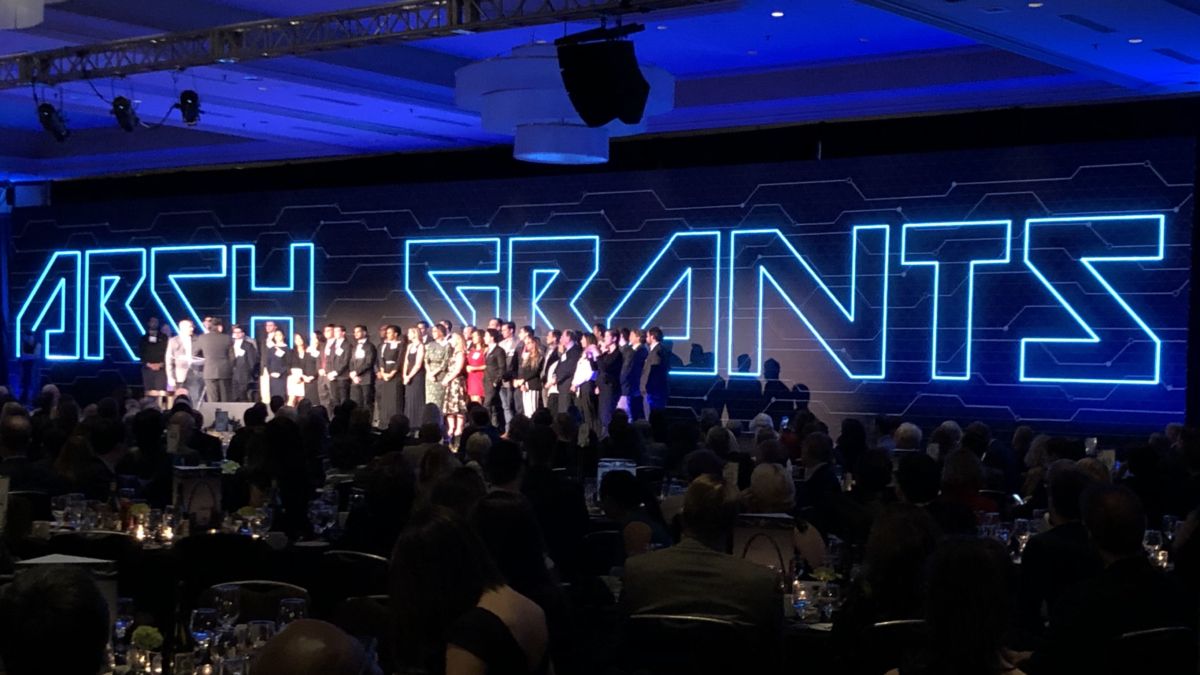 Each of the winning companies will receive $50,000 as an equity-free grant as well as pro-bono and heavily discounted professional services from respected local firms. In turn, the startups will commit to operating their business from St. Louis for a period of at least one year.
Meet the innovative and entrepreneurial forces shaping the St. Louis of tomorrow:
Forefront Cultures (Lindenhurst, NY)
Forefront is a premier training provider for the future of work, helping leading employers become more innovative, competitive, and profitable as workplace demographics in the United States continue to shift rapidly.
Balto (St. Louis, MO)
Balto understands phone conversations and instantly alerts contact center agents with the best things to say.
Big Heart Tea (St. Louis, MO)
Big Heart Tea is navigating the uncharted world of traceable, direct-trade herbs and creating a market discovery platform for food and beverage manufacturers to source high-quality ingredients.
HiHo Mobility (Waterloo, ON)
HiHo Mobility offers on-demand logistics and work fleets. On-demand tools, supplies and rides.
CheckTheQ (St. Louis, MO)
CheckTheQ tracks and communicates wait times and activity data in real-time, empowering venues to improve their revenue and transform their customers' experiences.
Parlor (Boston, MA)
Parlor is a customer collaboration platform designed to transform the way digital product teams engage their users in order to build better products.
Podcast Press (Baton Rouge, LA)
Podcast Press is a cloud-based audio and voice marketplace platform enabling brands and agencies to get professional audio and voice content recorded and produced anywhere in the world.
Clever Real Estate (St. Louis, MO)
Clever Real Estate is a nationwide platform that connects homeowners with top local agents who help them list and sell their homes for just $3,000 or 1% commission.
Digital Medical Arts (St. Louis, MO)
Digital Medical Arts is a healthcare IT company providing next-generation tools for informed medical care and personalized treatment.
Obe (San Francisco, CA)
Obe is a pet health and wellness platform that creates smart products and services for pet parents to keep pets healthier and happier and for pet industry partners to build value.
Equine Smartbits (St. Louis, MO)
Equine Smartbits engineers cutting-edge photodiode and sensor technology to equip horse bits for the next generation of equine sports and scientific animal health and well-being.
Generation Mindful (St. Louis, MO)
Generation Mindful "GEN:M" creates tools, toys, and programs that nurture emotional intelligence through play and positive discipline.
GiftAMeal (St. Louis, MO)
GiftAMeal provides a meal to someone in need each time a user takes a photo at a partner restaurant.
ThermoAI (New York, NY)
Power plants operate at only 33% efficiency, ThermoAI uses AI and IoT technology to optimize their combustion, saving millions in fuel and drastically reducing their emissions.
Good Life Growing (St. Louis, MO)
Good Life Growing is a social enterprise focused on combating urban decay and food insecurity by way of sustainable urban agriculture.
T-var EdTech (Columbus, OH)
T-var EdTech designs and sells devices that teach kids how to read.
IncentiLock (St. Louis, MO)
IncentiLock offers the only commercially-available software that fully automates the calculation of tax credit and incentive benefits under government jobs programs.
SpenDebt (Houston, TX)
SpenDebt is improving financial health of people by applying micropayments for consumers.
SwipeSum (St. Louis, MO)
SwipeSum is the first online marketplace for credit card processing, where any merchant can find the best payments solution at the best rates for their unique business setup.
WIFIPLUG (Leeds, UK)
WIFIPLUG is the only smart plug in the World to pay for itself, protected by 2 US patents and 50 years of compounded experience into one smart plug.
Since 2012, Arch Grants has awarded over $7 million in cash grants to attract or retain more than 130 early-stage businesses in St. Louis, invigorating the city's startup scene with new talent and ideas and helping to shape the future of the St. Louis economy.
Through Arch Grants' program activities and connections throughout the region, these companies have gone on to create almost 1,400 jobs, generate $135 million in revenue, and attract over $173 million in follow-on capital.