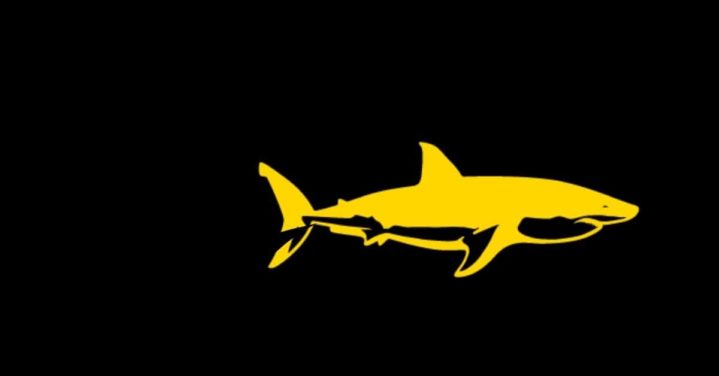 Shark Tank Success Stories: Winners From St. Louis
4
Min
Read

-
Visitors
This year's seen yet another entrepreneur from St. Louis find success on ABC's Shark Tank. It's a triumph worth celebrating because the show's formula makes pitching ideas a high risk strategy.
For many would-be contestants it often feels they've set themselves for one almighty fall. Not so, for the stellar St. Louis lineup that have appeared over the years. Read on to find out what's made them stand out from the crowd.
Akeem Shannon, Flipstik, 2020
Ever wish you could stick your phone to a surface for a selfie or to watch a movie? Akeem Shannon's company, Flipstick, has come up with a patented, reusable adhesive that sticks to a phone's cover and can then be used as a kickstand or to fix a phone to a flat surface.
Shark Tank investors loved the concept so much they got stuck in and wrestled for a stake in Akeem's company. Perhaps they were attracted by the potential returns: the product costs around 58 cents to make but retails at $15 apiece.
Shark, Lori Greiner, finally bid $100,000 for a 25% stake of the company and Akeem accepted the offer.
Akeem got the inspiration for his product a few years ago after speaking with his uncle who's a NASA engineer. He told Akeem about research which the space agency had conducted into sticking objects to flat surfaces.
'Glued to the TV' took on a whole new meaning when Akeem then looked at the holes he'd had to drill into his wall in order to mount his screen. And so the idea behind Flipstik was born!
Cedric Cobb, Best Wardrobe Solutions, 2019
When Cedric Cobb from St Louis tried his luck on the Shark Tank competition, he was looking for some juicy bites. His signature product is a pocket square holder. It claims to pull an outfit together for a great look.
Cedric wasn't disappointed. He had the Sharks snapping at his heels for a share of his profits. Daymond John trumped a rival Shark and Cedric accepted his offer of $200,000 and a royalty share.
Cedric described the Shark Tank process as being like an out of body experience. There was so much adrenaline pumping after the winning Shark Tank pitches he said he thought he was about to pass out.
His advice to other would-be entrepreneurs? 'Execute your dream. If you don't, somebody else will. Don't let them beat you to it.'
Cedric has become a Shark Tank success story and the darling of St Louis. City officials praised his invention as being revolutionary and love that he's shone national attention on to St Louis.
Lucinda Cramsey, Moink, 2019
Lucinda lives in Labelle, Missouri. Her company, Moink, delivers ethical meat boxes directly to your doorstep. Specialities include wild-caught salmon and pasture raised chicken.
After appearing on Shark Tank, she made a deal with guest Shark, Jamie Siminoff. He made her a bigger offer than she was asking for but for a larger stake in the company.
'I was really worried," Lucinda said afterwards. 'Did I just sell my soul to the devil? It was a real fear, but he's been really great.'
Kiley Summers, SpenDebt, 2017
During 2017's nationwide Shark Tank Diversity Tour, the 'Shark Tank' casting team met up with St. Louis native, Kiley Summers, founder and CEO of SpenDebt.
Kiley described the opportunity of being on the show, getting a deal, and working with the investors as being a game changer. He also saw it as a special opportunity to represent his community.
'You can spend and save, like most banks, or you can spend and invest with financial technology companies,' he told EQ, 'But we've created a third category allowing people to spend and pay off debt at the same time.'
SpenDebt allows you to add a micropayment, from $0.50 and above, to all the purchases you make. These small payments are then put towards paying off your debt. The idea is that it makes the task of paying off massive debts, such as those accrued through student loans, more manageable.
Talia Goldfarb, Myself Belts, 2014
St. Louis based Talia Goldfarb is the founder of Myself Belts. She made the winning Shark Tank pitch during Season 6.
She stumbled across a niche in the market after her toddler became potty-trained. She developed a child-friendly belt that kids can close with one hand. Job done? Well, almost.
Her Shark Tank idea won her the offer of $75,000 for 25 percent of the business from Daymond John.
What happened after Shark Tank? The response from the St. Louis community was overwhelming for Talia. 'St. Louis has been a great place to start and grow a business,' she says. 'I am grateful to the community. It is officially home.'
After the Shark Tank competition, there was a new energy to Myself Belts, Talia says. The company became 'fresh' again and sales grew to a happy new 'normal. Her patience has paid off, she says.
Jenn Deese and Kelley Coughlan, Purse Case, 2013
Things weren't looking great for Jenn Deese from St. Louis and her business partner Kelley Coughlan after their Shark Tank pitch. They are co-founders of Purse Case, the clutch purse that doubles up as a smartphone case.
Step forward Lori Greiner, the Queen of QVC. She smelled a winner and said she could sell hundreds of thousands of Purse Case units on her shopping channel.
Jenn and Kelley settled for a $55,000 investment in return for a 15 percent equity stake in their company. That's very close to what they were asking for.
Tim Barklage and Kevin Tibbs, Better Life, 2013
According to these two intrepid entrepreneurs, making it onto the Shark Tank winners list is all about the prep'. They were looking for investment in their green, St. Louis based cleaning company, Better Life.
They watched three years' worth of shows. The two childhood friends identified the most common Shark Tank questions.
They also researched the backgrounds of the Sharks. The fact that they knew a lot about the Sharks but the Sharks knew very little about them gave them a lot of confidence.
They then smashed the Shark Tank presentation format. They rubbed raw chicken across a countertop to carry out a direct comparison with a chemical-based product. They closed the pitch with Kevin demonstrating their product's safety by spraying some into his mouth.
Shark Tank Entrepreneurs From St. Louis
Successful Shark Tank stories have several things in common. Our entrepreneurs from St. Louis all share a gritty determination to succeed and a total belief in their product.
If you want to follow in the footsteps of our local heroes, read our Guide To Startup Pitch Events In St. Louis.