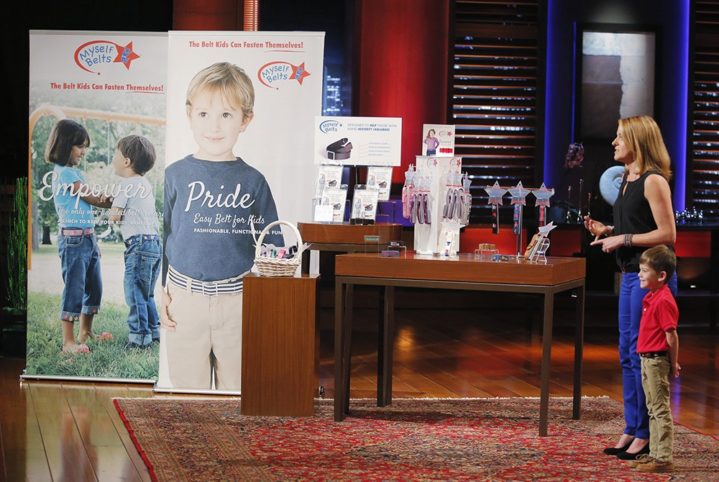 St. Louis Shark Tank Winner Shares Her Success Story
2
Min
Read

-
Visitors
"I prepared and prepared and prepared."
Shark Tank Season 6 Winner, Tania Goldfarb, who is based in St. Louis and is the founder of Myself Belts was recently featured in an Entrepreneur.com article, in which she shared some tips about winning the Shark Tank pitch in 2014.
You might also like:
The original article features ten other founders, so we just included a quick snippet of what our St. Louis startup hero also explained to Authority Magazine about getting on shark tank. If you'd like to know what happened after Shark Tank, Heavy.com reported sales doubled overnight.
What important business 'takeaways' did you learn from being on Shark Tank?
Talia Goldfarb: I prepared and prepared and prepared. It was definitely a nerve-wracking experience and it is hard to truly be ready for the "Shark Attack," but I just believed in myself and the sincere reasons that I was there and let that guide me.
Know your company. I had to learn about Myself Belts like a student in my preparations for the show. Understand our trajectory, our numbers, our customers, our challenges. This is an important thing to do for all businesses, not just in preparation for TV.
Be confident in who you are. The sharks are there to stump you and derail you, but you have to be strong in your foundation of who you are so you are not rattled. On the show and in the real world, you get to define yourself. Don't let others define you; you know yourself best.
Be open to feedback. it is important in life and in business to be open to criticism and adjust accordingly. Feedback makes you better and allows you to think about issues in a different way. Try to use critique to make you stronger.
Business is about relationships. We prefer to work with people we respect and like. Show your personality and be sincere in business relationships. It is those real and sincere connections that matter. The Sharks partner with people who they want to work and spend time with. Nurturing relationships in a genuine way can only help your company.
Keep your composure. There are many instances in life where we can get rattled, not just in the Shark Tank. It is essential to stay composed. Breathe, know who you are, stay in control, the insanity will pass, just breathe.