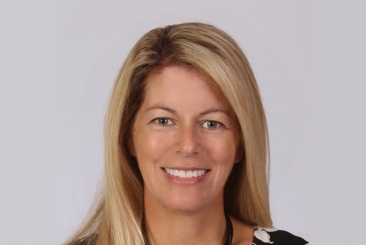 Catching up with Capital Innovators' Judy Sindecuse
6
Min
Read

-
Visitors
Judy Sindecuse can be described in many different ways, but resolute may be the most apt description, and her resolve has paid off for St. Louis.
Six years ago, she set her mind toward promoting promising businesses in the area, and six years ago the unique-to-St. Louis accelerator model, Capital Innovators (CI), was born.
The acting CEO and founder sat down with EQ to discuss new aspects of Capital Innovators, her favorite piece of advice, and what's on St. Louis' startup horizon.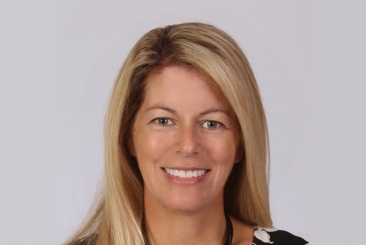 You were working with ITEN when you had the idea for Capital Innovators. How did that come to be?
I felt that there were a number of very passionate, intelligent founders in St. Louis who were sitting on what I thought were some pretty good ideas, but they weren't getting the funding and mentorship they needed in order to get to the next level.
When I suggested that she [the CEO of Innovate St. Louis] start a fund and offer a different mentorship program to make it possible for these companies to move forward, she said, "Great. Go do it." So that's kind of how it started.
I didn't know [at that time] that what I was creating had a name, meaning an accelerator program. It wasn't until after I created it that I was introduced to one of the founders of Techstars.
Then, for the first time in a long career of starting businesses, I was excited to learn that somebody else had already done my idea because they weren't competitive and had already proven out the business model. But importantly, because I had already created Capital Innovators, I was not stuck inside their box.
Has the environment of St. Louis impacted what Capital Innovators looks like?
I had created an entity that used the resources that St. Louis had to fill the needs that St. Louis had. So my accelerator looked a fair bit different than theirs [Techstars]; whereas so many of the accelerator programs around the country and around the world are copycat programs of Techstars.
The difference is St. Louis has different resources to offer than the Techstars people did in Boulder. We have different needs and different resources.
I think that's one of the reasons why we're so successful as an accelerator program; we aren't trying to fit a square peg in a round hole. We really look at what the businesses here need, and what can we pull together as a community to offer them.
Talk a little about what is going on with Capital Innovators right now.
We have a program called Triumph that connects C-suite level people with startups on a fractional basis. We're looking for people who can be CFOs, CTOs, COOs, and CMOs who are really ready to roll their sleeves up and actually do the work, not just advise… not just tell companies what they should be doing, but actually do the work for them.
Usually startups cannot afford to pay the high salaries an experienced C-suite level person can command, and they often don't even need one that is full-time. Meanwhile, these C-suite level people that I'm talking about are really excited about working in the startup space and are willing to work at under their pay grade and on a fractional basis, but they want to fill up most of their time by working for several startups.
It's really difficult for them to go around from startup to startup and find the right fit. So we are the go-between. We can talk to the startups about their needs, and talk to the C-suite level people about their skills and goals, and then make great matches. This new program is showing a lot of early success.
We also have another program that we recently launched called Prequel. It is meant to help companies that aren't quite ready for an accelerator yet. Prequel helps companies get off the ground.
We're hoping that when we see applications from companies that have really good ideas, but haven't gotten far enough along to be attractive for an accelerator, or for angel investing of any kind really, they have some additional help. It's meant to be a sort of one-on-one service. If you're not ready for an accelerator yet, Prequel can help get you there.
Are there other changes you are wanting to make moving forward?
The other thing we're working on, and it's been talked about a lot in the press lately, is that we are really trying to partner with corporations in town to find win-win scenarios: we help corporations with their innovation, while they help startups grow. Our partnership with Maritz is a prime example of that. But we aren't stopping with Maritz.
We plan to partner with several corporations, and Maritz is supportive these of additional partnerships. Our startup community is very healthy and growing. The next step is for locally headquartered major corporations to become more involved.
We have figured out ways to help the corporations directly, so it's not just a one way street. It's not just the corporations helping the startup community. Capital Innovators can actually assist the corporations themselves become more innovative and more successful in those innovations.
Would you like to make any predictions about the startup scene in St. Louis? Anything that you're seeing that's coming?
I think that what you're going to start seeing in the startup community is a branching out from IT only. You're going to see more and more companies labeled as startups and part of the startup community that are focused in other areas.
We've already begun investing in and accelerating consumer products companies as an example. As long as a company can scale, it can be considered a startup. It doesn't necessarily need to be a part of the IT space.
Is there a piece of advice that you were given or often find yourself saying over and over again to people that you find beneficial that you'd like to share?
I definitely have some favorite pearls of wisdom. One that I often share is my favorite quote. It is from Thomas Edison and goes like this: "Opportunity is missed by most because it's dressed in overalls and looks like work."
Oh, I like that.
I live my life by that quote. And it marks where I differ from a lot of people in this area. Many in this space talk about "fail and fail fast." I think people have misconstrued that phrase over the years.
To my mind, once you take outside investment, failure is not an option. What the fail and fail fast refers to is making sure that you test the ideas and assumptions you rely on as you point your business in a given direction and figure out quickly if you made an error in judgment so you don't dig too deep of a hole.
You have to be willing to say, "I made a bad decision" and repair it as quickly as possible. It does NOT mean you leave the whole business behind and start up a new business with new investors and make them money with the education you gained from the original investors.
I'm looking for founders who really have a "failure is not an option" attitude… who have the grit to stay with the business for as long as it takes to make it successful, which brings us back around to that Edison quote. What it is that I try to say is, "Look, with enough work you can achieve some kind of success.
The degree of success that you achieve might have a lot to do with timing or your idea or your luck, but you can always achieve some degree of success if you work hard enough…you just have to be willing to put in that work.
What are you excited about right now? What are you looking forward to?
Capital Innovators already has a global brand. If you're in the accelerator space or you're familiar with the accelerator world, you already know Capital Innovators.
So what I'm most excited about is being able to build on that and have St. Louis be a part of that. I think St. Louis can change its perception as being a fly-over city in a fairly short period of time.
I think it's amazing what we've already accomplished in the last five years in that regard, and what we can do going forward.
One of the examples I like to give is… I was doing business in mainland China 20 years ago, only I had to keep it a secret because if anyone knew I was doing business with a communist government, they would have thrown a brick through my window or worse.
And now, just 20 years later, if you're not considering doing business with China, then you're not thinking properly. So think how that has turned on its head… My point is you can change the perception of a place in a pretty short timeframe.
To ask that St. Louis be looked at as the Tech capital of the Midwest instead of fly-over territory, is not asking nearly as much as what happened with the perception of China. And we've already got a five-year start on that, so I'm really excited about what we will do and CI's role in that.
And maybe then we'll get more direct flights out of St. Louis… just to bring it home so everyone understands how a change in perception like that is going to affect them on an individual level.