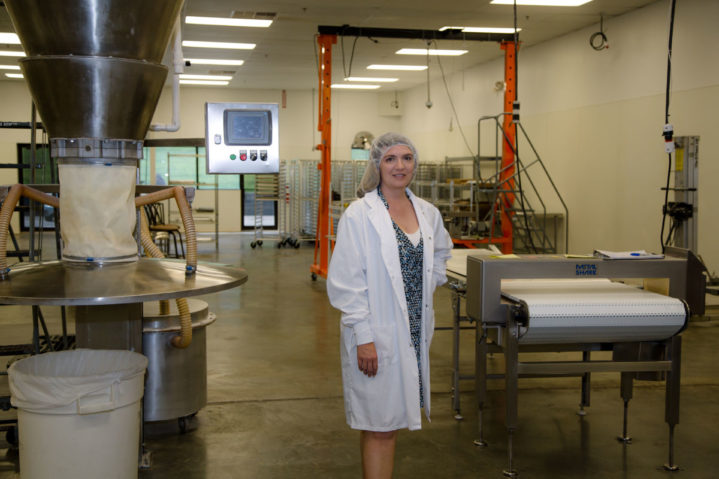 Soozie's Doozie's Isn't Your Grandma's Chocolate-Chip Cookie (And That's a Good Thing)
4
Min
Read

-
Visitors
Like the best cookies, the idea behind Soozie's Doozies is simple but delicious. Here's the story behind the all-natural, make-at-home cookie brand made in St. Louis.
Like the best cookies, the idea behind Soozie's Doozies is simple but delicious: Founder Olivia Kelvin wanted to bring the first all-natural, non-GMO, pre-cut refrigerated cookie dough in a standup pouch to refrigerators around the country. "There is a need for an all-natural, bake-at-home cookie that tastes great and is also more convenient," says Kelvin.
A Doozy of an Idea
Founded in 2015, the startup currently has two patents pending: One for its cookie dough formulation that prevents cookies from being stuck together while refrigerated and another for the formulation that extends the shelf life of the dough without artificial ingredients.
Currently, the back-at-home category is dominated by two big companies —Nestle and General Mills— but Kelvin believes that those two patents set her startup apart and can give her a competitive advantage over the giants as the consumer market for all-natural products continues to grow.
"50 percent of all consumers across all generations are looking for all-natural and non-GMO products," says Kelvin. "However, natural products only make up 10 percent of food products found in grocery stores. So there's a significant need for these products, and we are benefiting from this change in consumer tastes."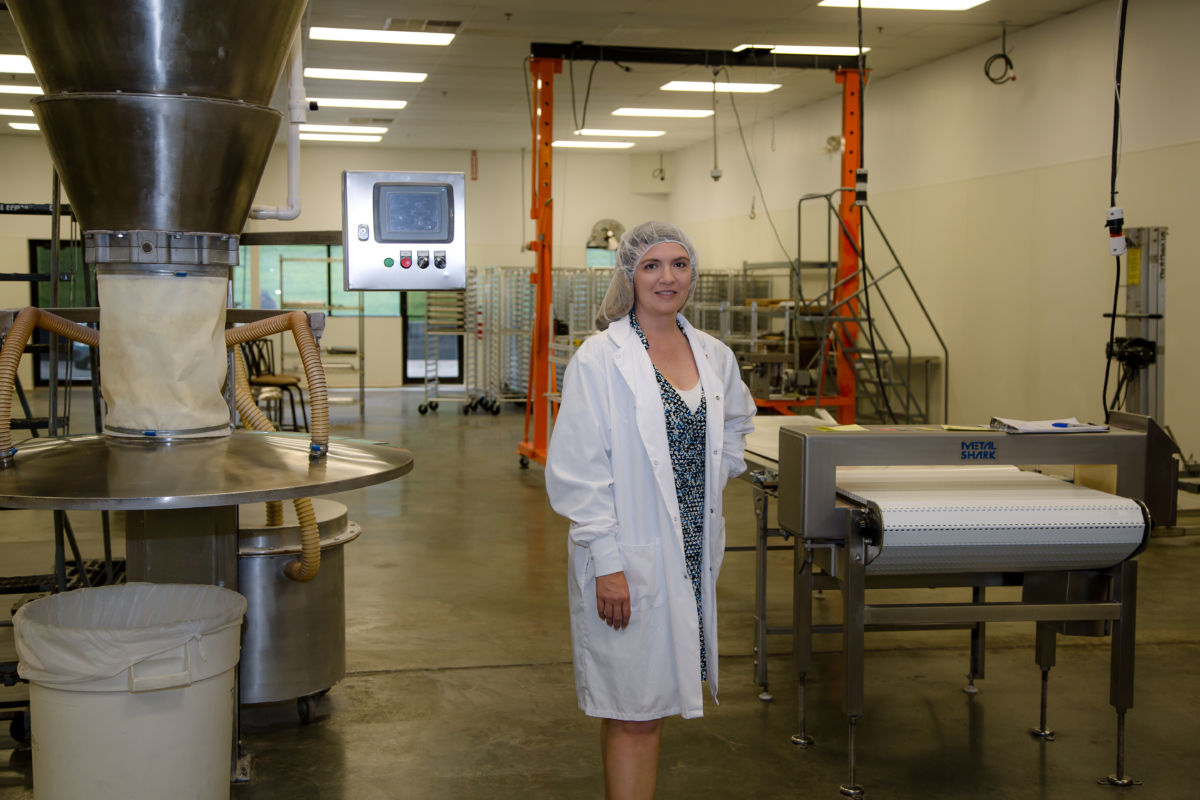 There's another advantage to her idea too, although it's less to do with the dough itself. 
Rather than those tubular rolls of dough that require you to bake all the cookies at once, a resealable pouch is great for those who live on their own and don't have a huge family to bake for. A number of households that continues to grow says Kelvin.
The pouch also has a bit of clever marketing built into it: The dough "also has a fresher appearance as there's a pouch window, and consumers are used to seeing fresh foods in transparent packaging," Kevin says. That's one smart cookie.
Key Ingredients 
Kelvin's professional background helped lead her to the startup life. Fifteen years of experience as a food scientist in research and development —at brands like Hillshire and Sara Lee— were invaluable in paving the way. 
"I have a lot of knowledge in food and saw that there was an unmet need in the refrigerated cookie dough section," says Kelvin.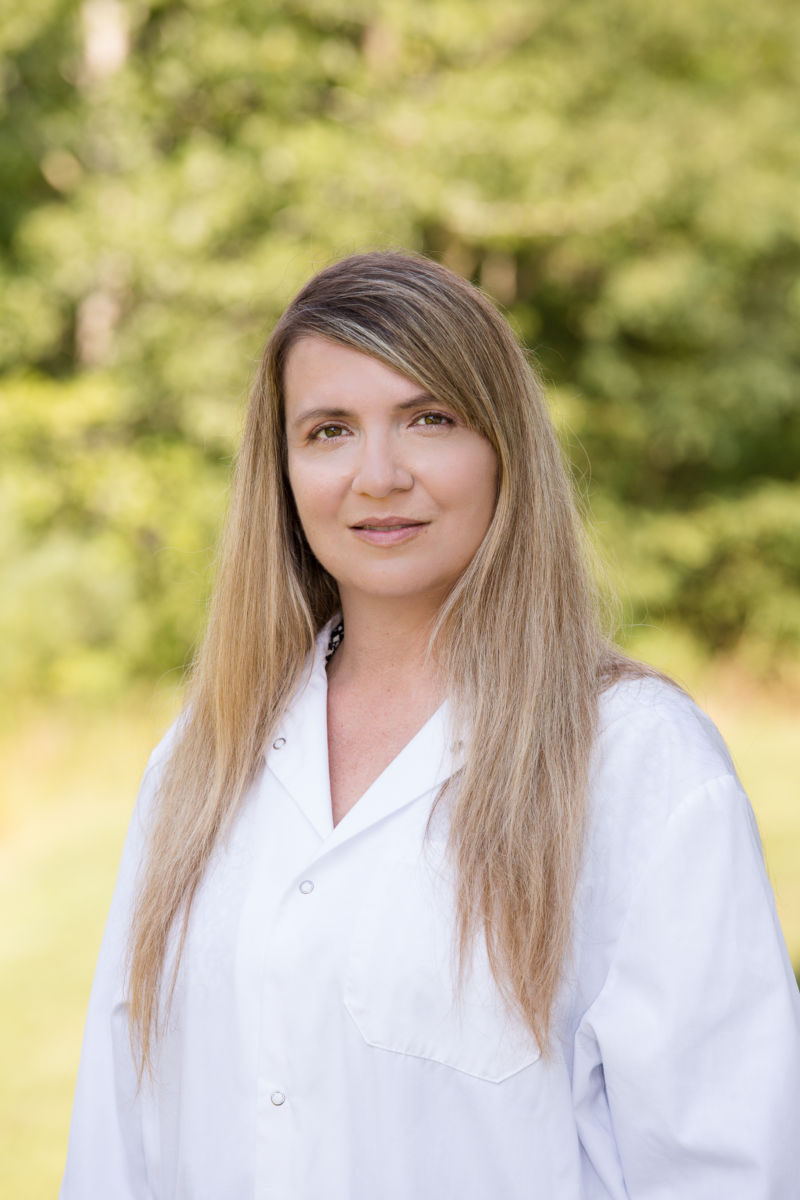 "It took over two years of research and development to create this product and process design," she explains, adding that they rented a small, food-safe-certified space to conduct R&D from rather than doing the research from a home kitchen. Part of the reason for this is because there was equipment to design for the business as well.
"We have a proprietary process to form the cookie dough that our COO, Bob Stanton, developed," says Kelvin. "It forms perfectly portioned pieces with a fresh color appearance…the formulation in combination with our process sets us apart and helps insulates us from the competition."
They offset rental costs of the 2,000-square-foot facility during the two years of research and development by selling cookie-tin gifts online.
Once they had the recipe and process down, they moved into a 16,000-square-foot mass production facility in August 2015, ready to ramp up production. Soozie's Doozies were ready to launch one month later.
Currently, the company has 10 employees: three in management and seven who work on the production line making the great tasting cookie dough.
Stanton, the COO, is an engineer with more than 30 years of experience in food manufacturing with brands like Anheuser Busch, Sara Lee, and Kellogg's. Marie Meyer, the CFO, brings experience in running operations and finance in food manufacturing to the table.
Scaling the Recipe 
"Our biggest challenge was scaling up the product to meet the needs of 1,000 stores in just 12 months," says Kelvin. "That scale-up process was the most challenging as we built it ourselves and financed this project ourselves."
There was some trial and error involved, but eventually, Kelvin says, "Persistence overcame this challenge. We ran multiple production runs and tossed out a lot of product during this process. We hung in there and got it right!"
The reminder that persistence was emphasized by Kelvin's background: "I have many years of managing new product launches—I was prepared to make this a success. I knew what challenges laid ahead and I was ready to walk down that path."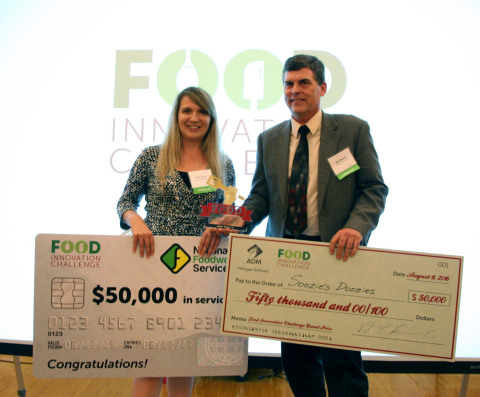 A Perfect Batch
Despite the frustrations of scaling, there's definitely been a payoff for the startup's determination. "Our biggest win is that we obtained distribution in 1,000 grocery stores across the country in just 12 months after launching our product," says Kelvin.
"We are in the process of closing out our Pre-Series A investment round," she adds, adding that the company has already achieved the revenue stage due to its high traction.
But there's more ahead for Soozie's Doozies: "Our big vision is to be the next must-have baking brand known for its purity, convenience and home-baked taste," says Kelvin.
"We are starting in the $500-million refrigerated cookie dough category and will expand to other categories in the future. The industry will be transformed as consumers will now have access to great-tasting, all-natural products that are more convenient!"