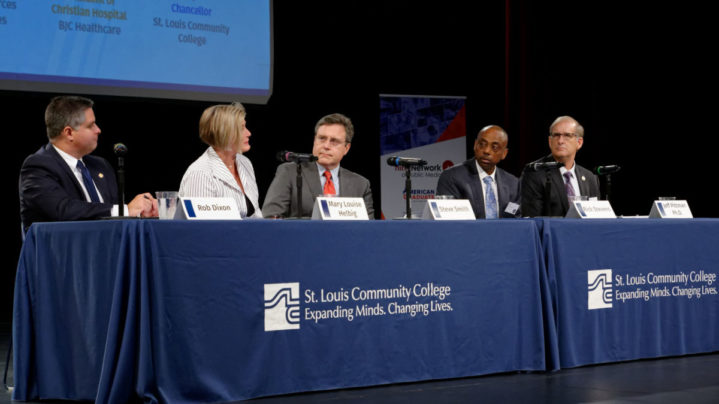 Spotlighting St. Louis Companies Solving Their Talent Shortages
< 1
Min
Read

-
Visitors
When St. Louis Community College produced its latest State of the St. Louis Workforce report, 61% of the tech firms surveyed said that they were experiencing a skilled applicant shortage. Yet when asked what they were doing to solve the problem, a stunning 42% of the tech companies said that they weren't trying anything (or at least none of the methods listed in the survey, such as training inexperienced workers).
The report noted that their response "may reflect a reticence by technology-intensive service employers to invest in employee development in a very talent-competitive industry."
Such a failure to respond to talent shortages creates a problem not only for the employer, but for Greater St. Louis. As Hart Nelson, associate vice president of the community college's Workforce Solutions opined, "These jobs may get created overseas or somewhere else", but ultimately such a non-response means that "The jobs will go elsewhere." The good news is that local companies are combating their talent gap using strategies that other organizations can emulate.
For example as reported in Business.com, Express Scripts enlisted LaunchCode to recruit and train Pega developers when it couldn't find enough qualified candidates.
Through the LaunchCode partnership, Express Scripts secured and trained 24 applicants in Pega; 23 of whom made it into paid apprenticeships with the pharmacy benefits management organization. Business.com noted that such, "an innovative solution allowed Express Scripts to create a new pipeline of junior talent they may never have cultivated using traditional recruiting methods."
How is your company solving your talent shortage? Share your story by emailing [email protected]. We may spotlight your organization's efforts in a future issue of EQ.