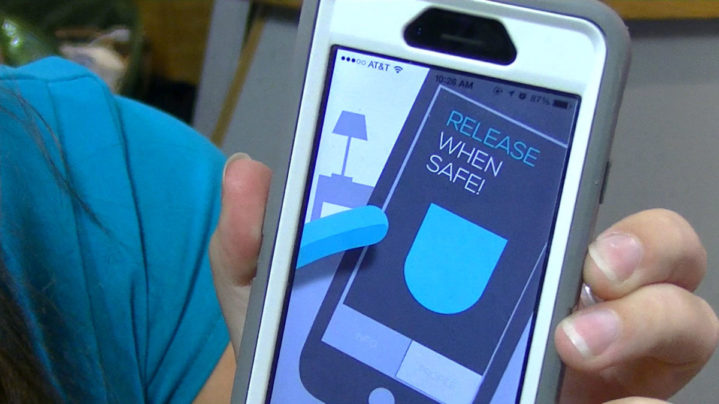 St. Louis Startup Hooks Up in LA for the Perfect Match
3
Min
Read

-
Visitors
Noonlight, formerly known as SafeTrek, which was founded in St. Louis and now runs a major part of its operation from Los Angeles has joined forces with Match Group, owner of Tinder. The coupling means new safety features provided by Noonlight will appear on the popular dating app.
The hope is that it'll boost the confidence of some of the millions of Tinder users out there. So, are the new safety extras a match for all the hype? Read on to find out.
Noonlight Acts as a Silent Bodyguard
Noonlight co-founder, Nick Droege spoke to EQ just before the Tinder rollout began. "Tinder is the first Match Group brand that will be taking up our technology," he explained.
"Our focus is to open up to others the technology we use to power our mobile application. That lets companies that wouldn't otherwise have the ability to enable safety features, to use us to power them on their behalf."
So how does it all work? First up, daters can choose to sync their Tinder account with Noonlight. They then have the chance to display a badge on their profile that says that they did so.
Nick Droege describes this as the equivalent of a home security sign in the yard. The option acts as a flag to others that a user has taken steps to protect themselves.
Reassurance in an Emergency
Next, users can let Tinder and Noonlight know when they're going on a date and with whom. If they feel in danger during the date, they can take out the Noonlight app to alert the emergency services.
There are checks involved to help reduce the chances of false alarms. Once a user presses the emergency button, they're asked to enter a code. If they don't do this, a Noonlight representative will send them a text.
If the user doesn't respond to the text, they'll receive a phone call. If that's ignored, or if Noonlight receives confirmation that a user needs help, it will alert the emergency services.
A Little Background and Context
Any sexual assault is one too many. Last year, a Pro Publica investigation found 157 cases of sexual assault related to dating apps over a decade.
Around 10 percent included people matched to risky dates. These were with users who'd faced accusations or had convictions related to sexual assault in the past.
While Noonlight cannot tackle these broader social issues and is not expected to, the idea is that the new Noonlight functions will reassure a minority of nervous daters. It will help these Tinder users to meet potential matches with more confidence.
Noonlight's easily accessible in-app safety center will roll out on other dating apps under the Match Group umbrella later this year. These include Plenty of Fish, Match, OkCupid, and Hinge.
It's worth noting that with Noonlight's help, Uber added an emergency feature into its app two years ago, as well as a safety center. Arguably, Tinder has picked up on the efforts of other apps to keep users safe and is playing catch up; but at least it's responding to public pressure.
What About Privacy Issues?
If you launch an app that's trying to keep people safe then it would seem logical that some data gleaned from it is ripe for sharing.
A user's location and phone number, for example, could be very useful to those charged with enforcing the law. Noonlight offers a service that lets users share this kind of information. This is within their own chosen safety network. That could include friends and family.
Since the announcement, there have been the usual concerns about data protection. Recently, such discussions have especially been "front of mind" in media circles, due to concerns around potential data misuse in other "safety apps" such as Amazon's Smart Doorbell, Ring.
Noonlight co-founder Nick Droege told Gizmodo that the company does not sell user data to any third parties for marketing or advertising purposes. Noonlight's mission, he says, has always been to keep its millions of users safe.
It's All in a Name
There are a few precautions you can take when you're meeting a date for the first time. This includes doing a bit of homework and checking out the other person on social media sites. If you decide to meet up, it's good practice to do so in a public place and during the day.
Noonlight changed its name from SafeTrek a couple of years ago. Droege told EQ one of the reasons why.
"Not many people realize that noonlight is a real word." he explained. "It's a point in the day when the sun's at its brightest."
"People feel safest at this time, so we thought that was a pretty exciting name and really fitted with our brand and mission. We have a range of products that are protecting people in various different ways."
Droege was speaking to EQ from Noonlight's LA office which he says the company uses as an access point to reach other companies. The second location has helped with joint ventures such as the collaboration with Tinder.
Noonlight's pairing with Tinder is part of a positive trend. It's a good example of how the technical expertise available in St. Louis can successfully hook up with millions of new users around the country.