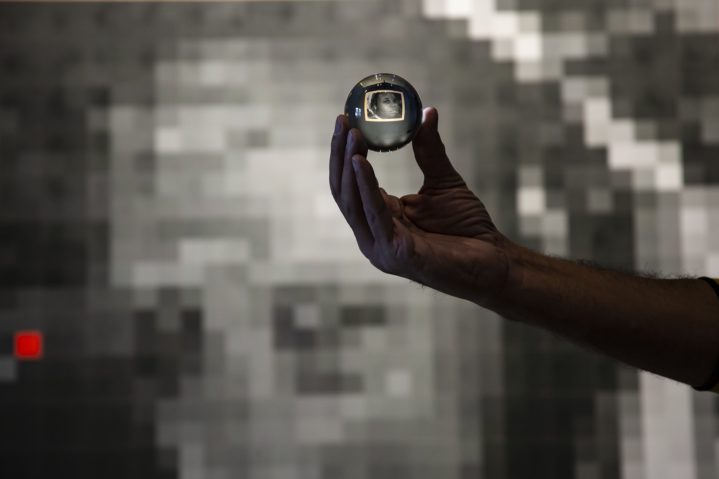 Art From Black Artists in St. Louis On Display Every Day This Week, Including Local Entrepreneur's First Solo Exhibition
3
Min
Read

-
Visitors
In order to deal with a chaotic year, Travis Sheridan directed one of his favorite maxim's regarding entrepreneurship towards mental health and his own ability to make sense of the world through his own art: "Use Capacity to Build Capacity."
As you've probably already know, Travis Sheridan has been an active collector and patron of local and emerging artists for years, and in his own words has been filling his container home with works "by people who inspire me, challenge, and encourage me".
But in the midst of COVID, political chaos and what seems to be endless acts of social injustice, Travis Sheridan, a stalwart of St. Louis Entrepreneurship Ecosystem turned to art as a coping mechanism.
Every day this week: Grab your free tickets here, invite a friend or two, and check out some amazing art from over a dozen black artists in St. Louis. Mask and ticket required to enforce public health social distancing policies.
Get Involved
This evening, for the first time, he will be publicly showcasing his own artistic work at the Angad Arts Hotel's biennial which will host a series of evening art receptions every day this week from 5-8:30pm. The show will help raise funds for local Black-led nonprofit organizations.
In addition to Sheridan's work, the biennial entitled Black Nonpareil will feature the work of Black artists from the STL region. Each night during the first week, different artists will be in attendance to discuss their work.
Imperfect Pixels
Sheridan's exhibition is called Imperfect Pixels and will showcase nine pieces in the main first floor gallery of the Angad Arts Hotel. Half of the proceeds from each sale will be donated to Black-led organizations, of which 25% will be donated to The All Black Creatives Foundation, and the purchaser can direct the second twenty-five percent portion based on where they'd like to make an impact.
Equitable Policy: Forward Through Ferguson
Equitable Justice: ArchCity Defenders
Equitable Economy: WEPOWER
In his own words, Travis Sheridan explains the intention behind his latest artwork:
"There is a known truth in the Black community: Being perfect isn't enough to avoid getting killed. Once a member of the Black community is killed, the person's imperfections surface and the reality of who that person was becomes distorted.

Someone who was once a student, a son, a mother, a minister, an activist, a friend, a jogger, suddenly becomes recategorized as a thug or a threat. Their life becomes an inverted version of their often short-lived reality.

This work consists of images that only become clear to the viewer when they stop and interact with it. It allows the person to pause and, even in an open space, have a personal moment with each piece. These are portraits of lost potential and you are asked to take time to really look at them.

There is no perfect person, and this series does not pretend there is. But there is a difference between a flawed person and a broken system. Personal flaws should not be a death sentence.

Perfect performances when interacting with the police should not be required just to reduce the probability of death. The media, as it plasters the images of lost brothers and sisters across all its channels, should not be allowed to distort the truth about the victims.

With Imperfect Pixels, I am asking you to slow down and remember those the Black community has lost — often at the hands of police brutality. Once they are lost, they no longer have a future. The Black community is losing its future leaders, doctors, politicians, fathers, friends, advocates, and teachers."