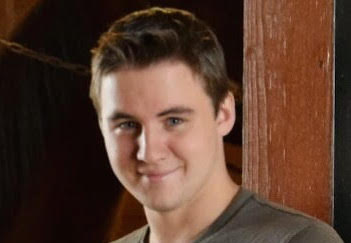 Checking In: TrackBill Grows Alongside Co-Founder Sam Sullivan
4
Min
Read

-
Visitors
Three years ago, Sam Sullivan was a high school student in Pennsylvania working a food service job while taking college classes on the side. He was preparing for the next step in life, which meant leaving home and beginning adulthood.
When Steven Marciniak came to him with the idea for TrackBill, a platform that allows users to search, track and report on legislation, he found himself at a crossroads.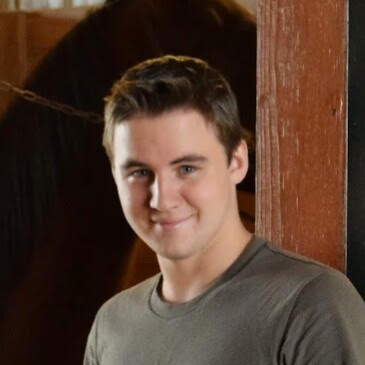 One path led to Georgia Tech, where he had a full ride waiting. The other pointed into the unknowable and unpredictable abyss of technology startups and the city of St. Louis. Sullivan could defer his scholarship for a year, but if TrackBill's early stages -the ones that determine the lifespan of new companies- dragged on, he would lose the opportunity.
"There's definitely no regrets," he says looking back. "Not that college doesn't open a lot of doors and you (can) learn a lot of awesome things that I might not be learning right now, but it's a very set path in my opinion. It's something I could very well do in five years after TrackBill."
Now three years later, Sullivan is a St. Louisan.
He recently moved out of the apartment he and Marciniak shared downtown and into a house in University City with his girlfriend. He's a familiar face at Pickles Deli Downtown, his lunchtime loyalty even leading to a custom sandwich in his honor.
After living in seven different places in two decades, TrackBill's co-founder is no stranger to new scenery. But over his extended stay in the Gateway City, he's come to appreciate familiarity as well.
"I'm a regular at many restaurants and places around the city," Sullivan says. "You walk down the street and see the mailman you see every week. Maybe you can get that in a neighborhood of New York City, I don't know. But I think it's a nice size."
The last three years have seen TrackBill grow up right alongside Sullivan. The company, now covering all 50 states, recently underwent a front-end overhaul that made the service more user-friendly.
They've also enhanced their keyword alert feature, allowing users to track any legislation or action pertaining to specific terms. On the financial side, they've nearly hit their goal of 15 percent revenue growth month over month from the previous year, and are looking toward offering an enterprise solution in 2016.
But even at 20, Sullivan is seasoned enough to avoid getting caught up in the success. The startup world is, after all, a fickle one. There are rarely moments where founders allow themselves to think, "I've made it."
"I'm a very optimistic person, so not to be pessimistic here, but you can't really ever say that in a startup," Sullivan says through a chuckle. "While we have way more runway than we've had previously in our existence, it's a never-ending battle."
A self-described workaholic, Sullivan loves that battle. The constant tango with problem solving and product evolution is something he lives for. Perhaps that's why, even in the toughest days of TrackBill's adolescence, he never fretted over the path not taken.
"If I had left TrackBill to go to school, I would always be wondering what would have been. What would I have learned? What mistakes would I have had to go through? There's so much more unknown in the path of a startup. I had such a perfect opportunity for it."
Part of that perfection is due to the tremendous chemistry and working relationship Sullivan and Marciniak have been able to maintain.
This fall was the first time since they took the leap to St. Louis together that they have lived separately, and despite those close quarters and the constant exposure to one another, the two young founders have avoided major conflict.
"I don't know how much of it is how professional we are or how much of a good time we have together, or how much of it was luck of the draw that our personalities meshed together, Sullivan says. "I really have no idea what did it. But it's been three years and there's really been no complaints."
That satisfaction has permeated nearly every aspect of the last 36 months for Sullivan. He has found a welcoming home in St. Louis, the company that brought him here has begun to thrive and the idea of college is more of a potential horizon light than a spectre of a missed opportunity.
That successful run has allowed him to offer perspective to friends facing similar tough decisions.
"Do what you need to do to be happy," he says. "I know there's a lot of pressure in general whether it's parents, family, teachers, whatever to go that path of college. You hear 'oh you're a dropout,' or you're taking a break and it's 'what are you doing?' Who cares. If that's what you need to do to be happy, that's what matters. You'll figure the rest out."
There's certainly plenty left for Sullivan to figure out on the path less traveled, but after three years, there's no doubt in his mind it was worth taking.