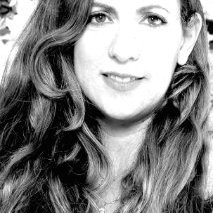 Disrupting Fashion with 3D Printing and Natacha Alpert
3
Min
Read

-
Visitors
Natacha Alpert grew up working and living internationally. With a background in footwear from her Grandparents' shoe stores, she became a production designer in film and managed iconic shoe lines for Reebok, Timberland, Nine West and Kenneth Cole in the US and globally.
She's curated fashion shows for both fashion and startup influencers, and is one of the world's foremost experts in 3D printing for footwear. Now working for St. Louis-based Caleres (formerly Brown Shoe Co.), she's helping one of the world's leading shoe companies explore 3D as a business model.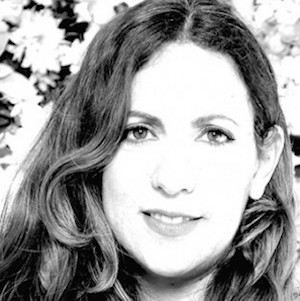 What do you do in a typical day?
I might write innovation briefs to support the innovation roadmap I wrote for the company, and spend time with designers and managers to explain the roadmap and new product innovation concepts as it relates to them.
I might also work on product concepts or help designers learn to transition from 2D sketches and files to a 3D design process.
Why do you think fashion is one of the earlier adopters of 3D printing?
Fashion can be early adopter when it comes to tech but it's actually late to 3D design and additive manufacturing. With shoes though, the speed in which new designs are expected in the market and the complexity we expect in our designs leave an opening for 3D printing.
It's only because 3D printing is solving it's problems that the industry is becoming willing to explore it.
What problems does 3D printing solve?
With it, we won't have minimum production runs; we can make one of a kind or 5000 copies equally easily, with a lot less waste. We can incorporate complexity for comfort, performance and fit, like having 14 different durometers (the pressure bearing part of the sole) in a single sole, all with different characteristics for the foot's needs.
We can include intricate design details like biomimicry—complex features inspired by nature. These are all extensions of other things already being done, like performance shoes made of a single knitted upper that fits like a glove, with no waste to be trimmed off and discarded.
What is the role of fashion in what you do?
Fashion is an expression of personal style, and a reflection of the time. When times are darker, the trending colors are brighter. Fashion is a cultural indicator.
What brought you to Caleres?
Performance and lifestyle are merging in footwear because 'comfort', a functional or performance characteristic, is becoming ubiquitous. Many lifestyle brands aren't as forward-looking as Caleres.
Caleres has been a footwear innovator since 1878 when it was founded. The company even came up with the idea of separate left and right shoes back when ready to wear shoes were the same for both feet.
Where do you get inspiration?
Anything from science, art or cultural events. My favorites are in natural history museums, looking at crystal structures. My inspiration comes from a combination of the past and the future.
Where do you do your best work?
When I travel, and on airplanes when I can focus without distractions on my way to someplace else. That and brainstorming with different people. I'm a social person and I like to facilitate.
How you would describe your POV on innovation?
Gloria Steinem said to "move at the speed of trust." You can't implement any innovation until people trust.
Beyond education and training, what prepared you for what you're doing now?
After spending time in the film industry, I got to move to Europe to manage brands internationally.
After that, I became good at solving business problems in shoes, like refreshing a line, understanding the role of technology (IT, materials and processes) and anticipating where demand and production would meet. I also spent five years building relationships and exploring this emerging space as a consultant, which is what I was doing before I joined Caleres.
What current problem would you like to solve?
I'd like to help bring local manufacturing back to each region around the world, and to help create a sustainable model for manufacturing.
Who else's work do you admire and why?
My mentor is Jean Houston. She's been an advisor to the UN, Margaret Mead, and Joseph Campbell.
From her I've learned how to approach and evolve in my innovation role and how it can better the world. I also admire Elon Musk for his vision, going beyond the electric car to space travel, changing our power system, really reshaping how we live going forward.