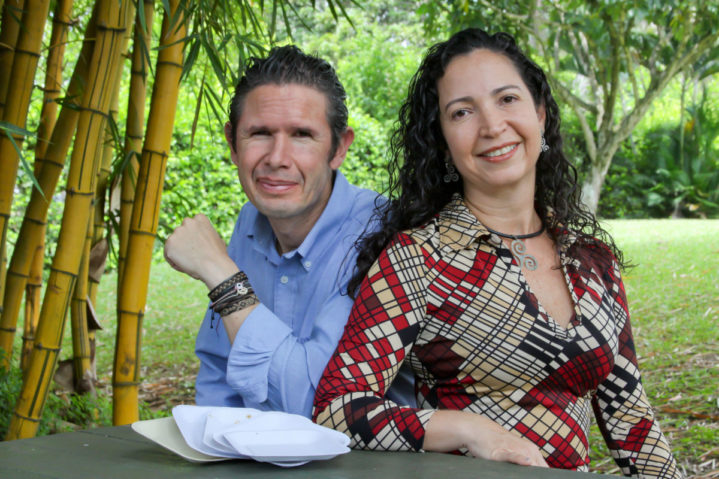 Lifepack's Paper Products Help Sustainability Bloom
5
Min
Read

-
Visitors
Most people see paper products as being inherently wasteful: Eat off them once, after all, and then it's into the trash. Lifepack aims to change that with an innovative approach to biodegradable paper products and an eye toward sustainability.
Most people see paper products—the ultra-convenient plates, cups, napkins we buy in bulk for barbecues and parties—as being inherently wasteful: Eat off them once, after all, and then it's into the trash. Lifepack, however, has aimed to change that since 2011 with an innovative approach to biodegradable paper products and an eye toward sustainability not just for our planet, but for the people on it.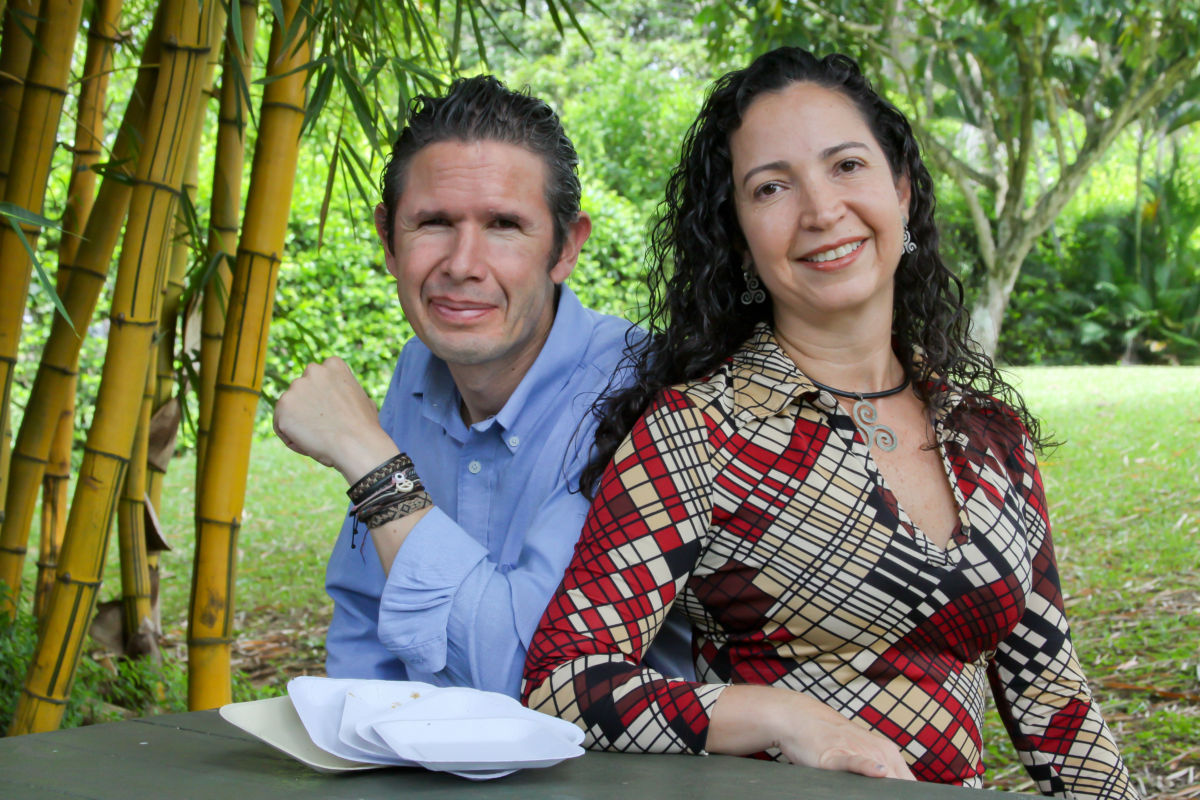 Hailing from Colombia and brought to St. Louis via Arch Grants, CMO and co-founder Claudia Isabel Barona and CEO and co-founder Andres Benavides's Lifepack startup sells "packaging that generates life," as Barona says. The sustainable, biodegradable, disposable paper products are made of seeds, pineapple crown and corn husk—agricultural waste that reduces the pollution from polymer plates and decreases greenhouse emissions.
But it's not just recyclable: Consumers can actually plant the packaging after use. This means a plate will find a second life as a plant or flower, providing the planet with more oxygen and, ultimately, more life.
The idea for the startup was based on some shocking statistics: In 2011, Colombia generated 27,500 tons of waste each day; the US clocked in at 600,000 tons—with just 35 percent of the waste being recycled. In Colombia specifically, says Barona, 4 percent of that came from disposable plates and cups, as well as plastic and styrofoam packaging. Meanwhile, packaging in the US comprises 30 percent of solid waste and takes between 500 and 1,000 years to decompose, says Barona. The effects of all this waste on the environment, needless to say, are huge.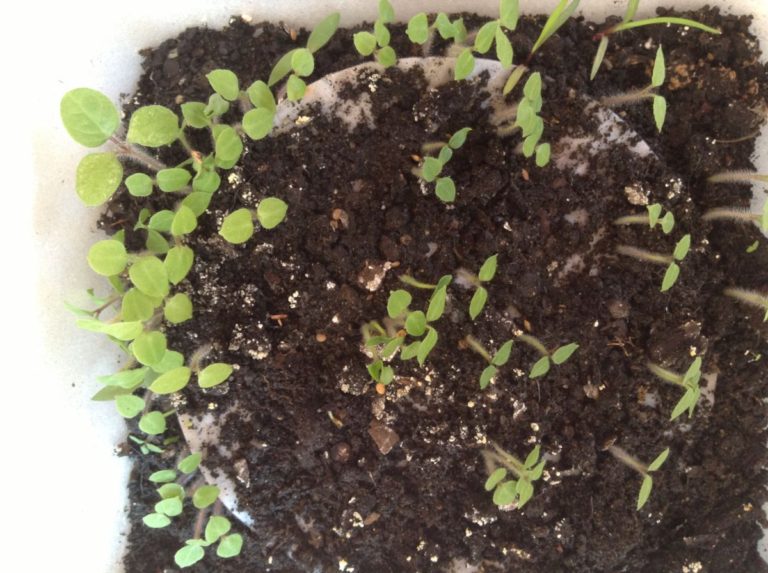 Building Sustainability
With such a global focus, it's no surprise that Lifepack's team is spread out around the world. Benavides and Barona, who were married in 2008, are based in St. Louis, while the company's director of operations, financial auditor, accountant and director of sales are in Colombia. Another director of operations resides in Sweden.
At the ground level are 20 other employees: 15 single mothers and five farmers who grow pineapple are also in Colombia.
Together, they work to carve out a niche in a competitive disposable-products market with their entirely new, unprecedented product. Two classes of competitors include the traditional—paper, plastic, and styrofoam—and the new wave of sustainable products, born of bamboo, sugarcane, and bioplastic (generated from corn).
"The difference that we have, when compared to our competitors, is that our products are made from agricultural waste, like pineapple crown and corn husk," says Barona. "We do not use paper, and we do not cut down trees. Moreover, our products contain seeds so that they can help reforest areas that have been deforested or have been affected by natural disasters like fires."
Environmental Challenges
When Lifepack came on the market, says Barona, there wasn't anything like it—there still isn't. Educating consumers to create the need for the product, as well as general publicity, proved themselves to be keys to success for the fledgling company—as well as two major challenges.
"When we started in 2011 with our products in the market, in Colombia the consumers were not environmentally conscious," says Barona. So Lifepack went abroad: Between 2012 and 2013, the founders traveled to the US, France, Germany and Sweden to find clients to export Lifepack from Colombia.
Meanwhile, the founders looked to the US as a base for their company. It was ideal for trade, due to international treaties; there remains a large number of potential customers; and relatively close proximity makes shipping easy, says Barona. The perfect opportunity came with Arch Grants in 2014.
Social Sustainability
"Besides teaching the consumers to be more responsible with the uses of their products, we are providing work to people that need it in order to improve their own quality of life and their families," says Barona. Lifepack works with single mothers, women in jail, and regional farmers to create their products. "By helping them, we're helping their families as well," she adds.
Overall, says Barona, the leadership team's vision—and passion—values "sustainability of the natural environment; of being responsible stewards of that environment; and of promoting social justice, equity and life skills training through entrepreneurship."
Looking Forward
So far, Barona and Benavides' vision of social and environmental impact has come to fruition: They've provided skills training to more than 190 women, created 20 direct jobs, trained 35 female inmates, brought revenue to more than 10 pineapple farmers and generated an average of $3,000 in additional income to single-mother households—a number that goes a long way in Colombia.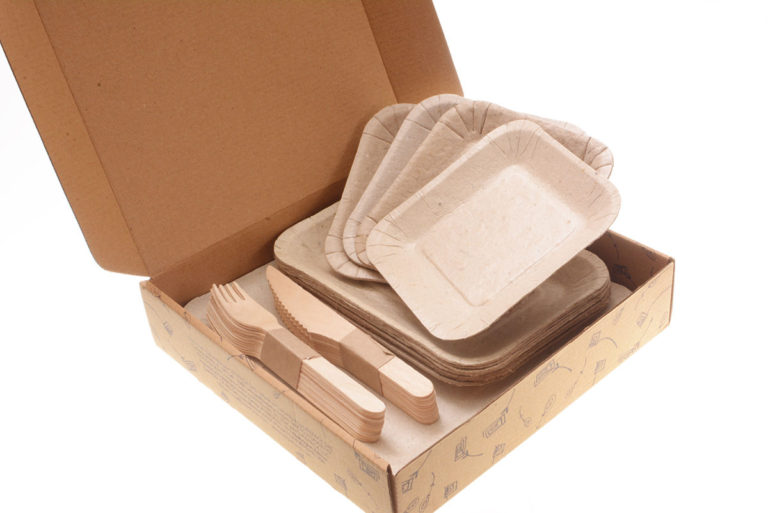 Nature has also reaped the benefits of the eco-friendly company: This year to date, their products have replaced more than 585,678 plastic and Styrofoam plates, reduced plastic waste by about 21,100 lbs., and reduced 17 tons of carbon dioxide emissions.
Educating their consumers—both in Colombia and the US—has proven successful as well. K-12 schools, bakeries, large supermarket chains, and universities all use Lifepack products back in Colombia, where the company also has its own shop. In the US and in St. Louis, the product has found a home at local stores, Create Space, and the Missouri Botanical Garden.
The company also participates in local festivals, like the Best of Missouri Market at the Botanical Garden, Murmuration, and Earth Day. Lifepack continues to target food and beverage companies, sporting goods stores with complementary outdoor products (like for camping), and organic supermarkets.
Recent developments are numerous as the startup continues to grow. Lifepack has cracked into Panama, with a distributor that brings their products to supermarkets and small restaurants.
In January, they created a subsidiary in Sweden, which will tie tech into their production processes and help expand their production line, and increased distribution in the US and Europe.
Beginning in 2017, the startup hopes to produce their raw material in Sweden and then import it to the US, where it will be turned into products in a St. Louis factory. Having this factory will help Lifepack achieve another goal: bringing on corporate consumers. "We have many corporate customers who are waiting for us to start the industrial production of our products to get up and running," says Barona.
Other people are catching on to their vision as well: Lifepack received the US Small Business Administration's Immigrant Business of the Year Award and the Hispanic Chamber of Commerce Emerging Business of the Year award this year. It was also recognized at St. Louis Small Business Monthly's 50 Future Awards. Now that the company has proven themselves in the products industry, they're looking to break into tech: a companion app that will allow users to see where plates are being planted.
"In this way, we will be able to control what seeds are being sold in which locations, and our end users will be able to interact with each other on the app and on social media websites," says Barona. "This will allow us to support pollination programs that work to save endangered species that are under threat of extinction; this makes our work in the market much more effective."