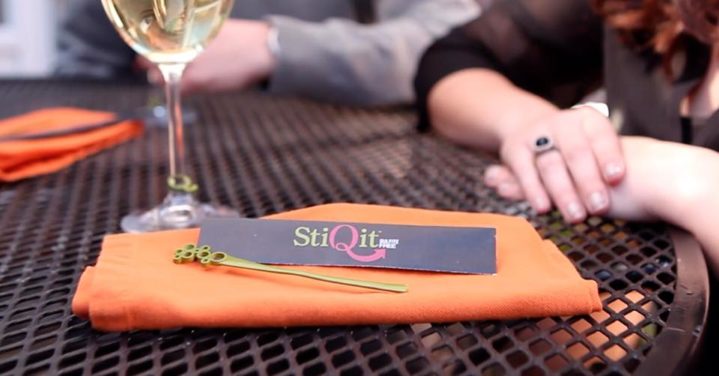 Why All Wine Drinkers Will Love StiQit
4
Min
Read

-
Visitors
We spoke with Alan MacInnes of YourBevCo about StiQit, and how it will impact all wine drinkers.
It used to be, if you had an adverse reaction to certain types of food or ingredients, your only option was avoidance, regardless of how much you loved it. Now, products created specifically for consumers afflicted with food allergies are becoming more mainstream.
Lactose-intolerant shoppers have dairy-free options like soy milk, gluten-free products are plentiful and easier to find but sulfite reactions pose a big problem for some of the most devoted drinkers, the wine-lovers, until now.
YourBevCo, a STL-based BioGenerator company is working on the release of StiQit™, a product that easily removes sulfites from wine. We spoke with Alan MacInnes of YourBevCo about StiQit, and how it will impact all wine drinkers.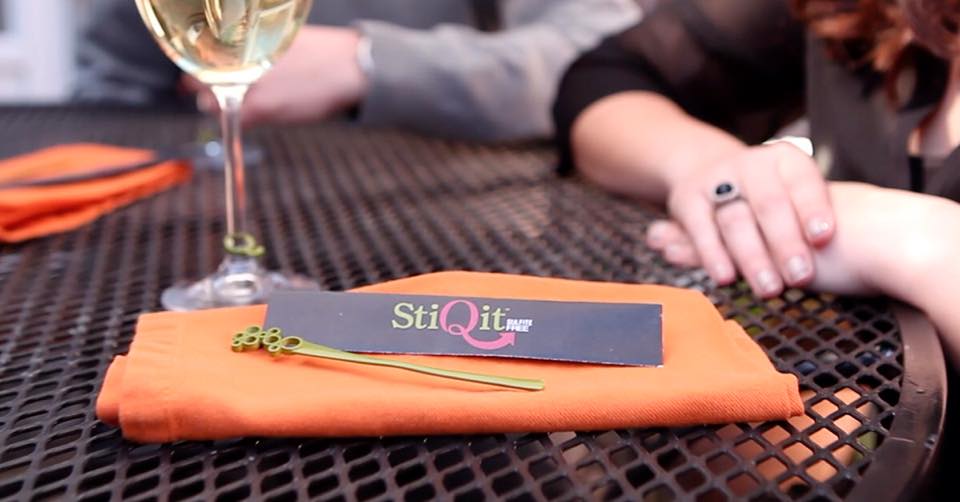 StiQit came about because your wife suffers from an adverse reaction to sulfites; how exactly does it remove those sulfites?
Sulfites are artificially added in large quantities at various stages of the wine production process as a preservative that prevents the wine from 'going bad'. But once the wine is in a glass in your hand, their job is done. StiQit allows you to remove those nasty sulfite preservatives, that can cause health issues, from any glass of wine in any social setting.
We have developed a unique recipe of safe ingredients, which are retained on a micro-filter at the end of the StiQit that aerates your wine and neutralizes the sulfites. Quite simply, you StiQit, swirl it and dispose it, allowing you to enjoy your glass of wine sulfite-free.
If I don't have a sulfite sensitivity, how does the StiQit affect my wine-drinking experience?
We designed StiQit to not affect your wine drinking experience regardless of whether you're sulfite-sensitive or not. It's our belief that the artificially added sulfite preservatives are not good for you and StiQit provides the opportunity for everyone to enjoy their favorite wine sulfite-free.
Was it always going to be single-use?
We developed StiQit to fit with the lifestyle of our consumers. A single StiQit removes the sulfite preservatives from a 10oz or less serving of wine. 
Consumers told us that they may only have a glass or two from a bottle at any one time. When you remove the sulfites from the wine, you have essentially removed the preservative, meaning the wine will oxidize and go bad at a much faster rate.
Removing the sulfites from an entire bottle would mean the entire bottle would have to be consumed quickly or it would spoil (not that there is anything wrong with finishing an entire bottle). We're looking into a solution for a user-friendly and convenient product as the StiQit to remove sulfite preservatives from an entire bottle.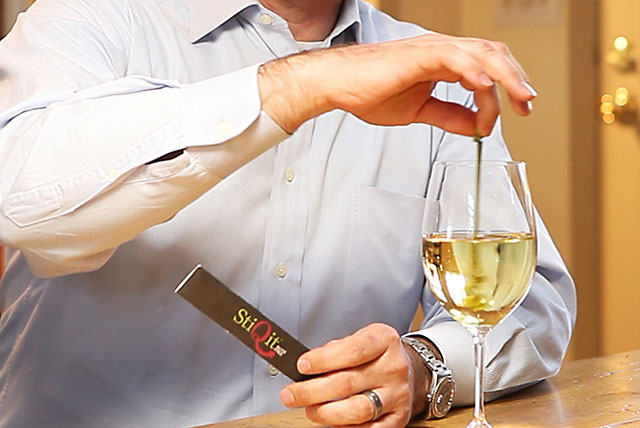 What were the biggest concerns when designing the product?
We wanted to design a product that was consumer friendly, convenient and easy to use without changing the taste, appearance or smell of the wine while at the same time not interfering with the overall enjoyment of your wine drinking experience.
Your manufacturing partner is in Missouri; do you plan on keeping StiQit local? 
We are currently working with Permian Plastics in O'Fallon Missouri to manufacture StiQit. Permian are as excited as we are to bring StiQit to market as quickly as possible and we'll be initiating the production of the first mold in a matter of days.
Having a partner nearby in the local St. Louis region really helps with communication and getting the job done fast, simply because we can regularly meet face to face with each other. Also we're very much focused on having a positive impact on the local St. Louis and Missouri region and economy, so keeping as much of the company operations as local as possible is a big goal for us, both now and in the future.
Talk a little about your background and your involvement with BioGenerator?
I spent almost 20 years in the pharmaceutical industry with Pfizer, both in the UK and here in St. Louis, as a research and development project team leader, successfully advancing 10 new drug candidates into human clinical development for a variety of cardiovascular diseases. After this, I was excited to join BioGenerator as an Entrepreneur-in-Residence where I've been using my experience and knowledge gained within the pharmaceutical industry to help contribute to the growing and dynamic life-science startup community blossoming in St. Louis.
During this time I'm proud to have helped advance several BioGenerator portfolio life-science companies in addition to starting two new companies of my own, one of which is YourBevCo, LLC, the makers of StiQit.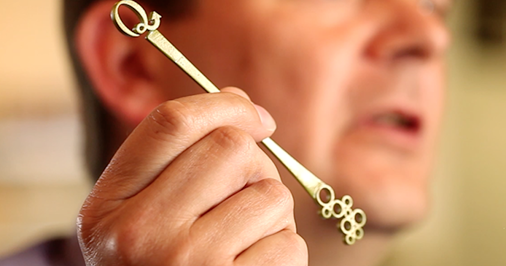 What do you count as the biggest success so far?
One of our biggest recent successes was receiving validation for StiQit through consumer research with hundreds of consumers where we compared StiQit to a couple of competitor products. Those who were interviewed told us loud and clear that they preferred the StiQit concept and that it was more appealing and unique, and perhaps most importantly of all, that they would prefer to buy StiQit as soon as it is launched so they can enjoy wine without the sulfite preservatives.
This proves we've created something people want to have to help them live a healthier lifestyle.
What are a few of your and your wife's favorite places to sip on wine in STL?
We enjoy wine at a number of local bars and restaurants but if we had to pick our favorites the list would definitely include EdgeWild, Remy's, Robust and Niche.
And what's your own wine of choice?
It really depends on the occasion and social setting but I prefer robust and full-bodied reds.