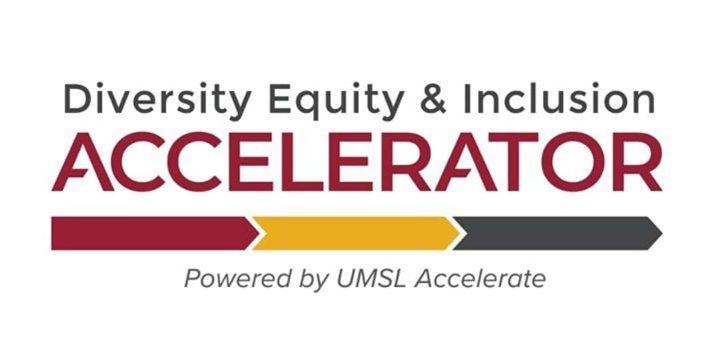 6 Entrepreneurs Can Win $50k In Startup Funding From New UMSL DEI Accelerator
3
Min
Read

-
Visitors
UMSL Accelerate, the University of Missouri-St. Louis' entrepreneurship program, seeks applicants for a new Diversity, Equity, and Inclusion Accelerator, which will award 6 underrepresented founders with $50,000 in startup capital with sponsorship from Ameren, Edward Jones, Express Scripts and private donors. Each winning founder will receive $50,000 in non-dilutive funding and join an 8-week business development program.
UMSL Accelerate has opened applications for the UMSL DEI Accelerator, an 8-week program for entrepreneurs from marginalized communities. The program aims to boost early stage, scalable for-profit startups and companies that directly and positively impact underserved communities.
Each winning founder will receive a $50,000 non-dilutive grant.
Less Than Three Weeks To Apply

Applications will be accepted through October 26, and Public information sessions are scheduled for October 6 and October 13, with staff available to answer questions throughout the application cycle. The application portal, eligibility requirements, and other details can be found at here.
The program team expects to attract many of the area's brightest early stage entrepreneurs and actively encourages diverse founders to apply regardless of socioeconomic background, education level, race, ethnicity, age, gender, immigration status, or lived experience. To start, at least six founders will be accepted.
"This accelerator was born out of a shared vision for a regional startup ecosystem where all entrepreneurs have equal access to growing their businesses. The founders' successes will have a lasting impact on their communities for decades to come," said Monique Bynum, the program's managing director in a press release sent to EQ.
Fostering diversity, equity, and inclusion to create more opportunity within regional startup and business ecosystems lies at the center of a mission that sees community impact as its highest priority. Dr. Kristin Sobolik, Chancellor of the University of Missouri-St. Louis, reinforces the Accelerator's importance, saying "Our vision calls us to be a beacon of hope. By applying an entrepreneurial mindset and creating action, we assist in transforming lives and creating better outcomes."
Powered by UMSL Accelerate
"St. Louis is home to an abundance of entrepreneurial talent with good ideas, but not everyone has the same access to opportunity. We are doing our part in moving the needle through significant capital injection," said Dan Lauer, the Executive Director of UMSL Accelerate. "By leveraging University strengths, we can offer these outstanding entrepreneurs talented paid student interns, engaged alumni leaders, and brilliant faculty committed to amplifying with possible grants and further research."
Sponsored by Ameren
The UMSL DEI Accelerator was made possible through corporate leaders by Ameren, Edward Jones and Express Scripts. Warner Baxter, Chairman, President, and CEO of Ameren, sees the program as directly aligned with Ameren's mission. Baxter said, "Ameren is proud to launch this innovative Diversity Equity & Inclusion (DE&I) Accelerator program with our long-time partner, the University of Missouri St. Louis, along with other leading companies in the St. Louis region."
"This forward thinking public-private partnership is also consistent with our mission, To Power the Quality of Life, because we strongly believe that advancing DE&I not only makes our company better, but it also strengthens and uplifts the communities where we serve, live, work and play."
Sponsored by Edward Jones
Edward Jones sponsored the accelerator to further their work to make a meaningful impact in the lives of their clients and their families, and communities throughout the region. "We have a commitment and an opportunity to partner with UMSL Accelerate to invest in underrepresented entrepreneurs across the St. Louis region," said Ken Cella, Principal of Client Strategies at Edward Jones.
Sponsored by Express Scripts
"Helping to grow our local economy, and providing resources for people of all backgrounds through the Accelerator program, is perfectly aligned with our mission of improving health, well-being and peace of mind for our diverse communities and those we serve," said sponsor Tim Wentworth, CEO, Evernorth (which includes Express Scripts).
"Importantly, this program honors Express Scripts' history as a St. Louis startup – led for years by my former boss, George Paz, a Latino UMSL graduate—and our desire to support the next generation of business leaders."