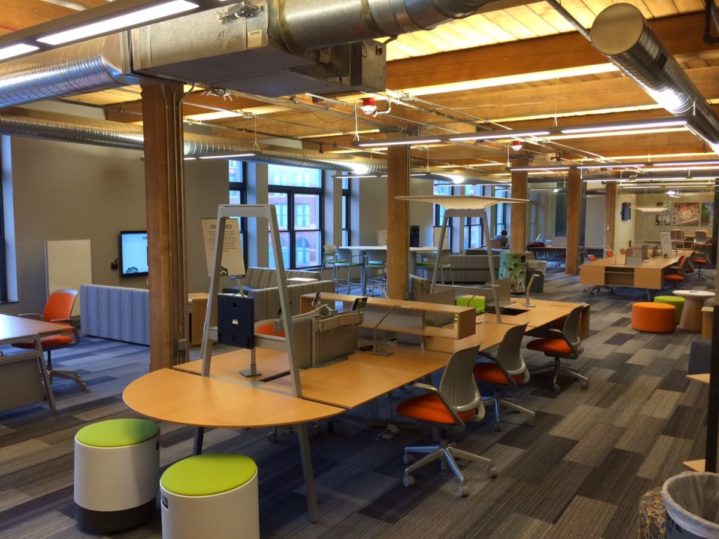 How Do You Build a Business Incubator? T-REX Shows Us The Way
3
Min
Read

-
Visitors
For the past 10 to 15 years, startup incubators and co-working spaces have been expanding around the world. Entrepreneurs, freelancers and traditional businesses alike are all searching for ways to connect, collaborate and develop relationships with mentors and investors.
But there can be some confusion as to the difference between an incubator and a co-working space. Kathleen Bauer of The T-REX Innovation Center helps define the two: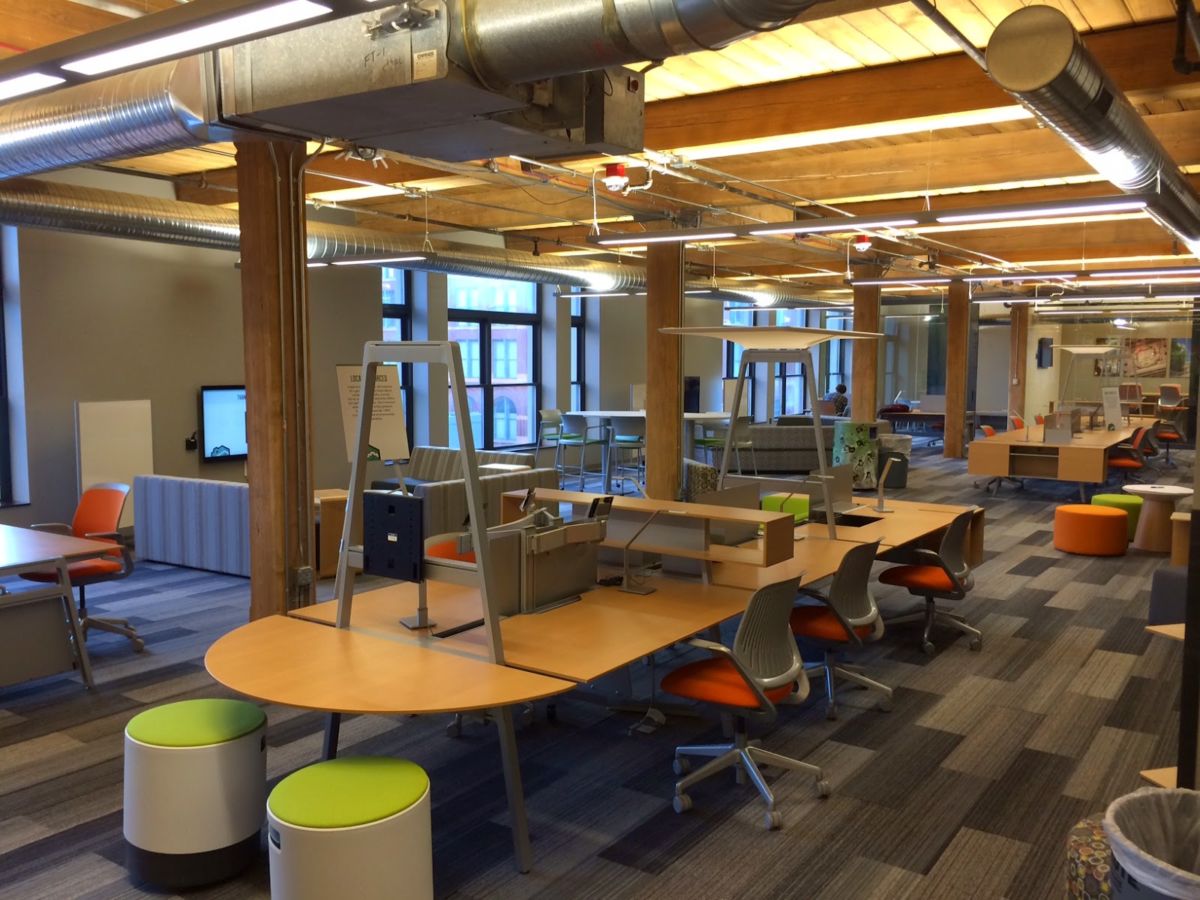 Definition of a Startup Incubator:
A space in which early-stage companies can rent out subsidized office space in the hopes of outgrowing or affording something independently. Companies that are tenants in an incubator are very much part of a community, and the hope is that the companies lean on one another for support.
Definition of an Co-working Space:
A space in which entrepreneurs can work side-by-side in a large, shared, open area. They should have access to WiFi, private conference rooms and other amenities. Though everyone is there to work, these are oftentimes social areas by nature, and are a great way to make friends.
"We feel very strongly that it's the combination of startups, ESO's (Entrepreneurial Support Organizations), comfortable space and friendly staff that make T-REX what it is," Bauer explains. "Because of what has been built—rather organically—we have a dense population of entrepreneurs, organizations that support them, educators, students and even corporate entities circulating in and out of the place."
"We are so committed to encouraging the growth of our companies that we celebrate when they reach the point of outgrowing our facility. We are even happier if that company stays in the region and stays tied in with our community so they can continue to contribute to the growth of the startups taking their place."
What You Get When You Incubate at T-REX:
Co-working Space
T-REX has large, beautifully designed open spaces with a variety of work station options that cultivate supportive and life-balancing work environments. Private conference rooms make a great space for meeting with clients or investors.
Small phone booths are available for private calls. And free WiFi and bottomless coffee keep everyone running on all cylinders.
Mentorship & Guidance
T-REX's incubator is home to several ESO's which are headquartered throughout. Their accessibility (taking the shape of neighbors as opposed to being unreachable) eliminates a lot of guesswork for entrepreneurs looking to pursue their next step.
Amanda Patterson of The Call List, a mobile app that connects users with performers, artists, athletes and experts anywhere in the world through intimate live mobile video calls, says, "An advantage of co-working at T-REX is the proximity to startup resources located in the building. Sharing a space with mentors and other entrepreneurs makes impromptu discussions and bumping into potential partners likely."
Community
In addition to the natural community and collaboration that happens in a co-working environment, T-REX's co-working space shares a floor with the T-REX Innovation Conference Center, which has a large boardroom, a classroom, large event space, bar and café area. T-REX members are included in community events, a mixture of social and educational opportunities.
Divyesh Panchal of RentEx, an electronic lock & smartphone app that allows people to tour properties for rent instantaneously, has found the weekly events and connections with other startups to be very resourceful.
"As an entrepreneur, you are trying to do many things at once, and a big advantage of being at T-REX is you run into mentors, fellow entrepreneurs, and great talent every day," he says. Just within a matter of few weeks, I have been able to get help on business models with advisors like Aditya Eachempati & Mary Louise Helbig."
Networking Opportunities
An incubator with businesses in a wide variety of industries is rich in networking opportunities. "The creative, collaborative energy is palpable at T-REX," says Patterson.
"Within a few days of working there, I connected with several people active in St. Louis' startup community. The T-REX staff and fellow co-workers share ideas and keep each other in the loop. I feel encouraged to join networking and educational events hosted there and around the city."