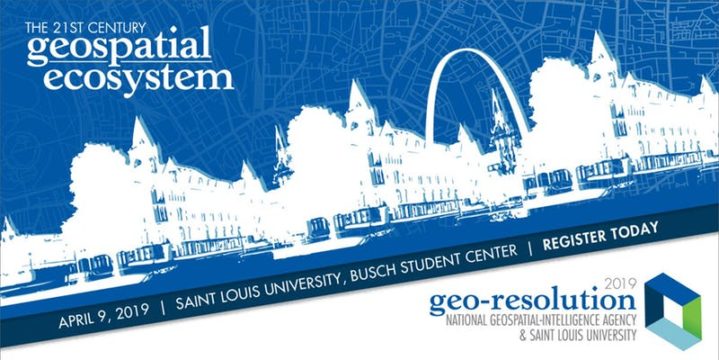 Tomorrow: Join SLU and the NGA for the Geo-Resolution 2019 Conference
< 1
Min
Read

-
Visitors
The National Geospatial-Intelligence Agency (NGA) and Saint Louis University (SLU) are co-sponsoring a new geospatial conference in St. Louis to bring together the government, academic and industry partners who are growing the Geospatial Ecosystem in the Greater St. Louis region. The 21st Century Geospatial Ecosystem will require the combined efforts of government, industry and academia to provide the enterprise data and services needed for informed decision-making, increase our knowledge of the world, and to improve quality of life and societal conditions.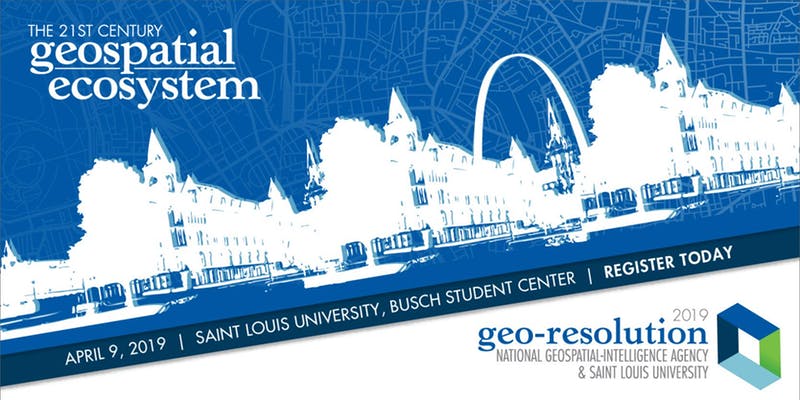 The NGA's new director, Vice Admiral Robert Sharp, who assumed leadership of the agency in February, will be participating in a discussion with SLU President Fred P. Pestello, Ph.D., on the future of St. Louis. Ms. Kristin Robertson, Vice President and General Manager for Boeing's Autonomous Systems Division, will moderate this keynote discussion for the conference.
Geo-Resolution 2019 Conference Details
When: 8 a.m. to 3:30 p.m. on Tuesday, April 9, 2019
Where: Saint Louis University's Busch Student Center, 20 North Grand Boulevard, St. Louis, MO 63103
Conference panels throughout the day will discuss:
Artificial Intelligence and Automation
Advanced Analytics and Predictive Tools
Emerging Technologies
Public/private Partnerships
Commercialization and Entrepreneurship
Changing Patterns of Human Settlement and Mobility
The conference is free and open to the public. Advance registration is required. Click here to view the full schedule of speakers, panelists and topics.