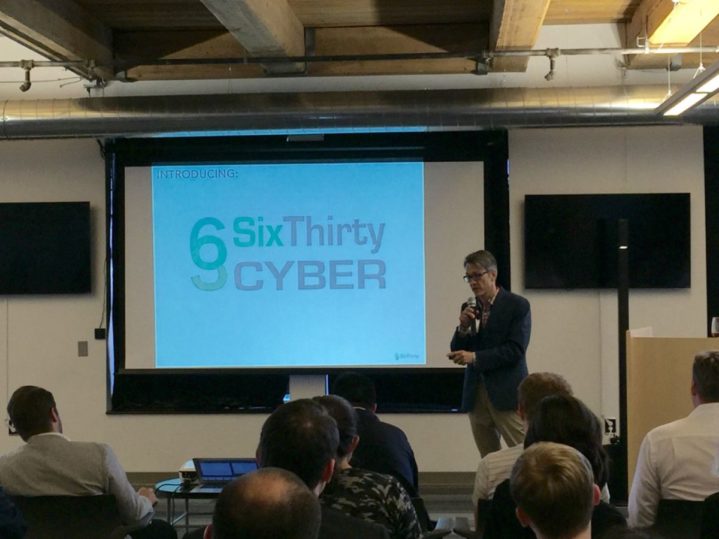 Q&A: Jay DeLong, Managing General Partner of SixThirty CYBER
2
Min
Read

-
Visitors
On the role startups play in the cybersecurity fight.
Jay DeLong is managing general partner of SixThirty CYBER. He also is a cofounder of Active Capital, SixThirty FinTech Accelerator, T-REX and former VP of New Ventures and Capital Formation for the St. Louis Regional Chamber. We spoke with him on the role startups play in the cybersecurity fight.
What is the hardest part of the battle in cybersecurity?
They're smart criminals. There are more of them, and they're focused on this. They only have to be right once. The security person—the chief information security officer at a corporation—has to be right 100 percent of the time.
Every time a security person recognizes a potential flaw, or recognizes they've got to introduce a new technology into their system because a new vulnerability has been detected elsewhere. They have to master that and make it fit in an architecture that wasn't designed to accommodate so many features.
Are cyber-specific companies a new thing?
More and more, there are cybersecurity products and services, and cybersecurity focused companies and now cybersecurity-focused industries. Companies that self-pro- claim being in the cybersecurity space is a new thing. There's an industry cluster being developed now, but during the past couple years, corporate spending on cybersecurity has been twice the rate of their spending on IT.
Why is St. Louis positioned so well as a setting for this accelerator?
We have a concentration of financial services firms who must adopt this technology—and quickly. They've historically already been the laggers to move to a digital environment because of the regulatory environment and are being pressed faster and faster to do so. They have the budgets. They're already behind the eight ball a little bit and they also oftentimes have the highest costs of intrusion.
Do you imagine applicants will eventually branch out from financial services to other cybersecurity areas?We have this premise that, writ large, our region is going to see growth because of the national security interests that are here for cybersecurity. Over time, that will affect our cohort, the companies coming through and the adoption of that technology for a national mission. In our first cycle, I don't think our results will show a bunch of startups applying to us because they have a technology for Scott Air Force Base off the bat. What we'll find more likely than not in this first cycle is companies that have a product to sell to Edward Jones, Mastercard or Express Scripts.
For more on how St. Louis is poised to fight cybersecurity threats, check out our feature on the cybersecurity sector.