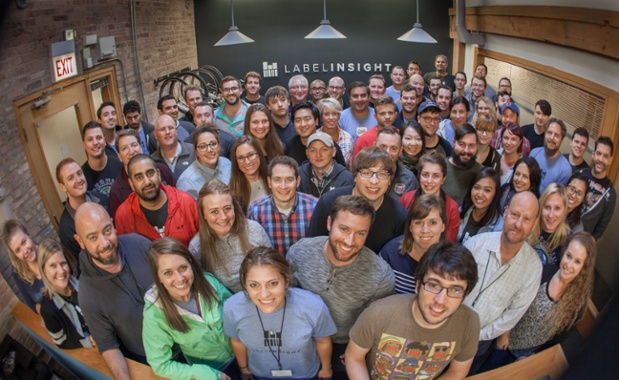 Label Insight Uses Data To Tell The Real Story Behind Your Food
6
Min
Read

-
Visitors
The story of Label Insight's rise and fall... and rise.
Startup founders quickly realize that the work can be exhausting. For every euphoric crest, there's a demoralizing crater along the way.
Dheeraj Patri got a taste of both long before Label Insight. "Nobody ever really arrives," says Patri. "I don't know if I'd advise people to do this, it's not easy. You have to really want to."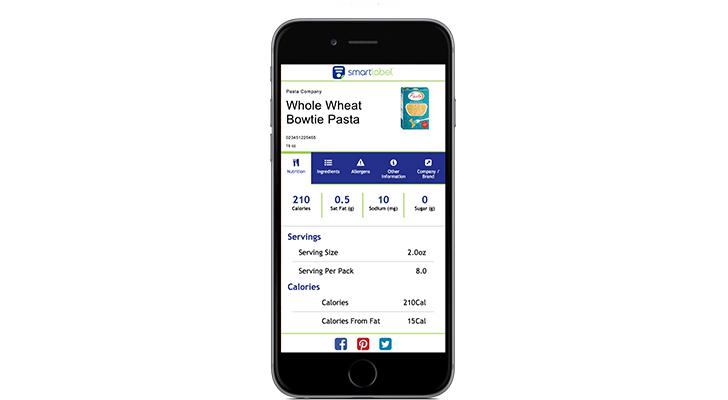 Clad in a T-shirt and hoodie, both adorned with Label Insight's logo, and his hair looks like he's run his hand through it about a dozen times already. He's completely at ease in his company's exposed-brick conference room in downtown St. Louis.
He speaks like a founder too, as he looks back on his career.
Bubble Beginnings
After graduating in the late 90s, he started a tech consulting company with four partners and rode the internet tech bubble into a profitable business that had nearly 400 clients within a year.
"You can imagine how that affects you. You think nothing can go wrong, you're going to be rich—all the stupid stuff," he says.
When the tech industry imploded, his company lost 50 percent of its clients within the first month. It wasn't the end of his business, but it was a harsh reminder of how quickly solid footing can dissolve beneath you.
He continued to do consulting into the early 2000s, but found it less and less gratifying.
"While that may be my own business, I felt like value generation wasn't there. It was about helping businesses small and large do great things, and that's great, but you're just a hired service," he says. "While I'm not claiming they don't have their place or have their value, [that value] wasn't lasting for me."
When his wife finished her medical residency and joined a private practice in 2004, Patri decided he was ready to pursue more gratifying work.
"That's when I said 'now it's my turn. I'm going to start taking the risks,'" he said. "I started diving more into startup ventures."
Like many entrepreneurs, he struggled through a handful of costly first drafts. He spent money and time on failed ideas, but viewed it as the price of education.
"I wouldn't take that back for the world. I learned a lot about how difficult it is to create value," he says.
Who Wouldn't Want to Know What's in Their Food?
It was around this time that an unrelated event happened halfway across the world. Patri's childhood friend, Anton Xavier, was in Europe on a family vacation.
Xavier's dad lost consciousness on the trip, and after a visit to the doctor, implemented a dietary change to improve his health.
"He went to the grocery store in Australia and spent four hours there trying to figure out things by looking at labels. He came back and told Anton, 'there has to be something that does this. What a waste of time.' There really wasn't," says Patri.
Patri and Xavier had both grown up in Hong Kong, but had then gone to opposite ends of the globe for college.
By the mid-2000s Patri was in Illinois and Xavier was in Australia. While Xavier and his younger brother Dagan were discovering the food industry was frustratingly opaque, Patri was struggling to find a fulfilling idea that had legs.
At a bachelor party in Hong Kong Xavier and Patri reconnected. The former pitched the idea of a company that allowed people the ability to look through not just nutritional facts of food, but every single ingredient and apply that information in a useful way.
"I was instantly hooked," Patri said. The company started with Patri, Anton and Dagan spread out across three continents.
By capturing all the information on a product label, the goal was to deconstruct each product down to the basic elements. From there, the data could be used to tell someone virtually anything about a product.
If a particular set of ingredients is heart-healthy, Label Insight's database could find a list of products that have that combination of ingredients. If a person is avoiding trans fats, products that have contributing ingredients can be identified.
Patri and the Xavier brothers were assembling their database of products, and thanks to the difference in time zones between the U.S., Europe and Australia, the company was being developed essentially 24 hours a day. But despite the progress being made, the market still wasn't ready for the product.
"We had great dreams: To know what's in your food, to understand that, how could people not want that?" Patri says.
"What we realized was everyone was intrigued that we could know every ingredient no matter the description and what you could do with it. But what we kept hearing was, 'we don't know if there's value there.'"
By late 2009, the company was essentially finished. The operating capital had dried up and the trio was ready to move on.
As their final act, they decided to finish their run with at least a moral victory. "We said let's just put out our knowledge on the internet, create a website that allows you to analyze products in our unique way," Patri remembers.
"We said look, before we go out of business, can we just do this? Then we can say we did it and then we'll go back to our real jobs."
That would be the last time their startup wasn't their real jobs. Within weeks of the online launch, the FDA contacted the company.
They were studying trans fat in food and the ingredients that contribute to it, and they wanted to know how many products contained trans-fat-causing ingredients. They provided the list, Label Insight's founders provided the database, and months later a contract was signed.
Gateway to Success
For a while they rolled. But after a few years they were still idling.
When a TechCrunch article about Arch Grants giving $50,000 of investment grants to startups in St. Louis caught their eye, Label Insight applied in 2012. They got the money, but more importantly, they tapped into what turned out to be a burgeoning ecosystem.
"We did have the FDA contract, so that $50,000 didn't really move the needle that much, but what did move the needle was this community. The backing you get from everyone who actually thinks you're something," Patri says.
"You can imagine sitting in a basement on three different continents working on a business. Even though we had the FDA, we weren't progressing so much. They were using our data behind the scenes. [Arch Grants] changes our confidence level. The community did that."
And the community kept believing. In September of 2012, the company entered the Capital Innovators accelerator program. In March of 2013, they got a $600,000 investment from Cultivation Capital.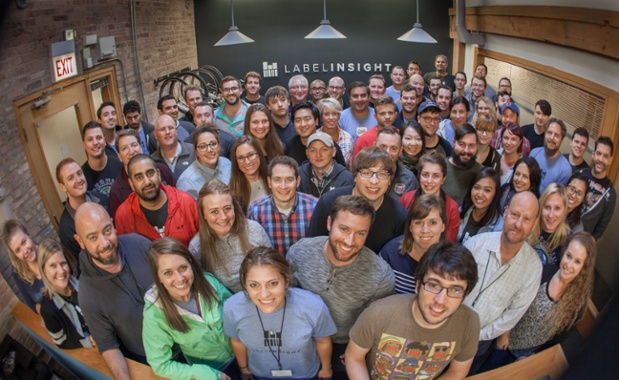 In October of 2014, Cultivation Capital was part of an investment round that totaled $3 million. While they were moving through these rounds of investment, their data continued to grow.
They began to establish attributes for products (groupings of data points that can track a specific thing like heart healthy or trans fat) by the thousands. They grew to have more than 15,000 attributes while their competitors boasted about having hundreds. They started working with major food brands, GMA and continued their relationship with the FDA.
But as their work expanded and their team grew, operating capital was always a concern. That's where Patri's prior experience came in.
"The parts from consulting that really apply is how to manage your money, how do you look at your balance sheet and those things. What entrepreneurs fail to understand when they start is a lot of it is just keeping the doors open," he says.
There were times, even as the company began to take off, that was still a concern. They had escaped the gallows once in 2009, but a startup is constantly being stalked by the financial grim reaper.
"There have been several times where we have run really really close, literally $35 in our bank account, and that was when we had 20 employees," Patri says.
"Finding a way to never miss a payroll is something I'm very proud of. It's not a glamorous statement, but I'm very proud of it."
The company recently closed a funding round of $10 million, putting a lot of distance between them and the memory of having a college student's bank balance. Food companies have shifted toward a desire for transparency, consumers have become increasingly hungry for information on their food and the recent SmartLabel initiative is tailor-made for Label Insight's data.
"The people who used to say, 'we're not sure there is value'? We don't get that anymore," Patri says through a smile. "I've always believed our business had wings, but we needed the support."
"There were several times we would have been dead. The continued belief by Cultivation Capital and the St. Louis community has kept us going."