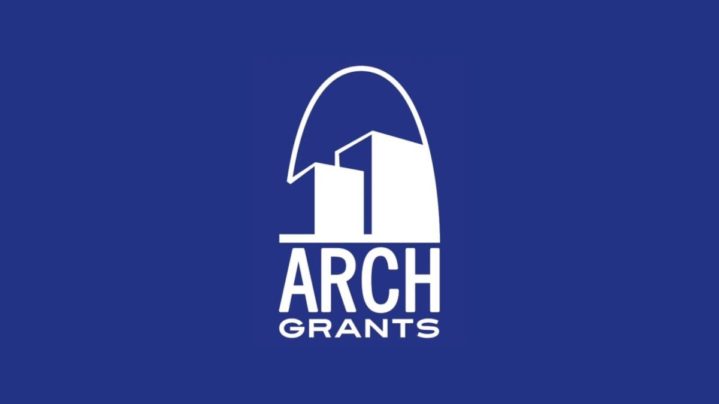 Meet Arch Grants: STL's Own Innovative Funding Resource
3
Min
Read

-
Visitors
Across the US, startups are receiving more of what they need most—funding.
Across the US, startups are receiving more of what they need most—funding. The most recent report published by the Entrepreneurs' Organization (a global business network) confirms a rising trend in funding opportunities, capturing a jump from 32 percent of entrepreneurs reporting increased access to capital last fall to 36 percent this spring.
While there are many funding opportunities nationwide, St. Louis is home to a very innovative funding source. Arch Grants, a nonprofit based in St. Louis, has a unique funding model designed to leverage startups' need for capital to increase economic activity and community development in the St. Louis region.
Similar to other funding options, Arch Grants offers money to startups through a global competition. Where Arch Grants differs is in the reciprocity required.
Usually, funding groups will take some equity in each company that they fund: Arch Grants doesn't. Instead, they ask for a commitment to the St. Louis community in the form of one year of residence in the region and significant business operations in Downtown.
Upon arriving in St. Louis, each of the 20 grant recipients is given $50,000 equity-free and provided a host of pro bono services, including but not limited to accounting, legal, human resources and mentorship. Beyond the services, these connections to St. Louis firms reinforce the Arch Grants' mission of attracting and retaining entrepreneurs in the region.
In 2014, Betsy Fore, CEO of Wondermento, relocated her headquarters from London to St. Louis upon receiving the Arch Grant.
Betsy quickly connected with her marketing service, Dana Kay Godard from Wonderii. The relationship proved so mutually beneficial that halfway through her grant year, Betsy moved her Wondermento St. Louis headquarters into a shared storefront on Washington Avenue with Wonderii.
With 90 percent of entrepreneurs reporting a willingness to start a business in the current economic environment, according to the Entrepreneurs' Organization report, Arch Grants is hoping to take advantage of the nationwide startup activity to propel the St. Louis community forward, one innovative startup at a time.
Previously based in Boston, Andrew Chapin, Founding Partner of the Benjamin mobile app, reflects on his time before Arch Grants.
"I wish I'd known about St. Louis. We spent a lot of resources and time and money just trying to find the right place," he says. "I hadn't considered St. Louis until Arch Grants but once I did, that was it. [St. Louis] has a great infrastructure and great people."
St. Louis is not the only beneficiary. The Arch Grants model is making capital more accessible to startups all across the Midwest through imitation.
While Arch Grants has existed since 2012, the innovative funding structure implemented by the organization is now being replicated as an effective model for community development by nonprofits in Kansas City and Cape Girardeau, with best practices being shared across the region.
Although they have seen success so far in St. Louis, Arch Grants is not content. In order to continue attracting the best companies, Arch Grants changed their competition structure for 2015 to a year-round competition with rolling applications.
There are two grant announcements in 2015 in which no fewer than 20 grants will be awarded. The first 11 companies to be announced this year started the program June 15 as the Summer Cohort.
By the time the Winter Cohort is announced November 12, the organization will have brought 60 finalists to St. Louis—a 42 percent increase in total finalists over 2014. The move to a year-round competition offers a big opportunity for early-stage companies.
Applicants receive feedback on their company much quicker, giving them the opportunity to work on their business plans and potentially apply to the Global Startup Competition twice in the very same year. Even the finalists that don't receive an Arch Grant have increased access to funding opportunities, with industry experts weighing in on pitches and occasionally advising on how to make the company more attractive to investors.
According to Preston Keller, Vice President of Adarza BioSystems, "Arch Grants is a lot more than a $50,000 check—it is an entire community that has been built around Arch Grants that is the ecosystem of entrepreneurship in St. Louis."
It is Arch Grants' hope that with the new competition structure finalists will have more engagement with the ecosystem, and as such, will be more likely to base their businesses in St. Louis regardless of whether or not they ultimately receive a grant.
Key to all successful communities is the presence of diverse thinkers with a breadth of experiences. Arch Grants' staff and volunteers are very mindful of how grants are awarded, both in terms of diversity of management and industry.
At this summer's cohort announcement on June 18, Executive Director Ginger Imster noted that nine out of the 11 startups were minority- or women-led organizations. The early-stage companies themselves hail from different background and experiences- bringing tech and consumer products to the St. Louis ecosystem.
Though the summer companies were just announced, the winter application deadline is fast approaching: The final application deadline for consideration in 2015 is August 30.  Applications received after August 30 will be part of the 2016 pool. To learn more about Arch Grants, the Global Startup Competition and the 2015 summer cohort, head to archgrants.org.