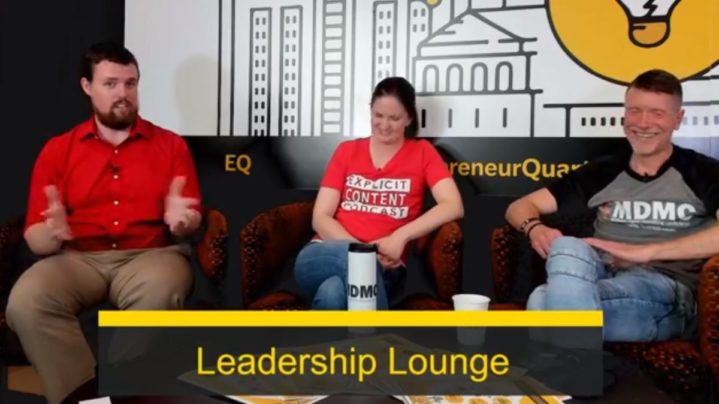 Midwest Digital Marketing Conference: Leadership Lounge Show with Perry Drake and Brianna Smith
3
Min
Read

-
Visitors
Now in its seventh year, with more than 2000 attendees, 80 sessions, 100 speakers, and four keynotes, plus panels, a startup competition, nine workshops, and a student career fair over the span of three packed days, this year the Midwest Digital Marketing Conference also hosted the EQ Leadership Lounge.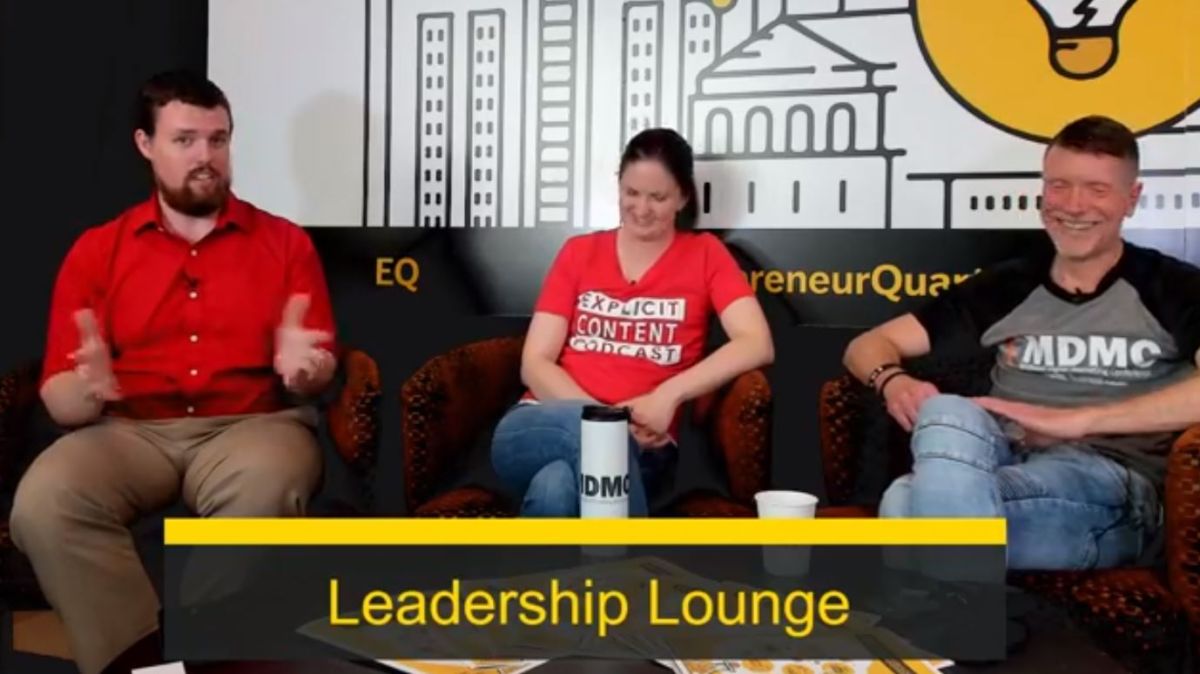 Perry Drake, Professor of Digital and Social Media Marketing and Communications at UMSL, and creator of MDMC, and Brianna Smith, Adjunct Professor at UMSL and Executive Conference Director of MDMC, took a few minutes out of their last day of conference preparation to chat with Nick Niehaus of Connect Marketing in the EQ Leadership Lounge.
Built Upon Social Media
In the discussion, Drake explained that when he started MDMC — as a half-day summit on the UMSL campus — he didn't really know what he was getting into. As a professor at NYU for 14 years, his primary objective was simply to bring some of the contacts and resources he'd had in New York to his students at UMSL. The first event had no advertising but attracted about 425 attendees who found the opportunity through the power of social media.
Brianna Smith joined the project after her fast typing and concise summaries in live-tweeting one of the conferences brought her to Drake's attention. She eventually came on as Executive Director for MDMC.
Smith says that the conference is not intended to be a student conference, but they view their students as future professionals and work to ensure that student video, podcasting, blogging, and social media teams play a large role in promoting and producing the conference.
Some of the trends of requested sessions and sold out workshops indicate that content is one of the hottest topics, while newer areas of focus for the conference are AI, messenger and bots, and how marketers need to deal with data as compliance regulations begin to change the face of digital marketing.
Deep Rooted Philosophy Of Collaboration
As Niehaus points out, at the center of the keynote speech from Tim Sanders for EQ Leadership Labs was the importance of collaboration. And the collaboration that MDMC offered to EQ, in adding the EQ Leadership Labs as a kick-off conference for MDMC, is a great example of what Sanders spoke about.
When asked about how that decision was made Drake says, "I think it's just our philosophy. We're rooted in education and we want to do anything we can to highlight St. Louis, the St. Louis community, the vibe of St. Louis which has a very good entrepreneurial spirit, and we're always looking for opportunities to partner up and do even better than what we are as community."
Smith added that she thinks the partnership comes from something that is "ingrained in the MDMC culture."
Philosophy Of Inclusion
Asked about the pricing structure for the event, Drake comes back to the academic focus and their larger mission. "We want to be inclusive, we want to be approachable, affordable to all so that anyone who wants to can come whether you're unemployed, a student, a small business owner, or a CEO."
Smith commented that many of the professional conferences she attends range from $700 – $1,000 a ticket, whereas MDMC is devoted to making sure that the knowledge and resources they offer are accessible to everyone. She points out that even larger companies often have to "pick and choose" which team members will attend a large conference because the ticket prices and travel costs are prohibitive and she sees the benefit of a team attending a conference such as MDMC as a group.
Proceeds from the event go back to the students at UMSL in the form of scholarships, programming support, and technical equipment.