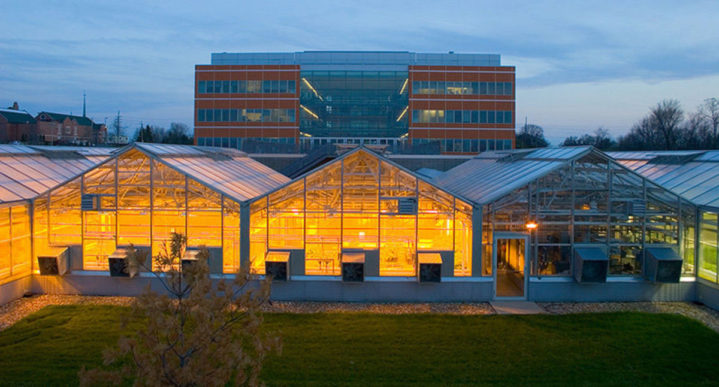 St. Louis Has "Agglomeration" In AgTech, According To A Brookings Report, And That's A Good Thing
7
Min
Read

-
Visitors
A report from the Brookings Institution looks at regional economic strategies surrounding industry clusters, and highlights the work of BioSTL, the Donald Danforth Plant Science Center, and the St. Louis Economic Development Partnership, as examples of organizations that are currently getting it right.
The Brookings Institution, a nonprofit public policy think tank based in Washington, DC released a report on July 25 (2018) entitled "Rethinking Cluster Initiatives" in which the group analyzed both the pitfalls and opportunities of investing in industry clusters to fuel economic growth.
Brookings finds that investing in clusters produces significant economic growth where there is "agglomeration," meaning that firms in the cluster are closely aligned such that they can share tailored facilities, infrastructure, and suppliers; match skilled workers with industry needs, and learn from one another to promote innovation and create a shared body of knowledge.
Clusters and Why They Matter
"Industry clusters," the report states, "are groups of firms that gain a competitive advantage through local proximity and interdependence [and] offer a compelling framework for local and state leaders to analyze and support their economies."
Clusters can occur in vertical markets based on an existing manufacturing infrastructure, such as Detroit's automotive industry, or can be based on human or financial capital, such as in Silicon Valley, where the density of tech talent and venture capital promotes mutual growth for companies taking advantage of that environment.
While Detroit lived and died on the strength of the automobile market, Silicon Valley weathered the Dot Com crash in 2000 and the financial collapse of 2008, and evolved to create new markets and opportunities in Machine Learning and AI. The resilience of Silicon Valley, Brookings researchers say, is a function of the cluster.
The success of a cluster, the report says, depends on how closely aligned the businesses that make up the cluster are, in terms of shared resources and institutional goals. Most clusters are more likely based on niche manufacturing, highly-specialized scientific communities, or a wealth of natural resources.
In these cases, basing an entire region's economic strategy on a superficially integrated cluster might be more aspirational than realistic. Many economic planners, the report states, have failed to do due diligence or lack a full understanding of the complexities required to create a self-supporting industrial ecosystem.
Common mistakes made by these planners, the authors say, are assuming the clusters even exist, trying to create a cluster from scratch, or confusing an existing cluster with a desired target sector. In other words, cities and regions are often guilty of putting the proverbial cart before the horse when strategizing about future cluster growth.
The Recipe for Successful Cluster Initiatives – St. Louis and AgTech
Brookings names three St. Louis organizations, BioSTL, the Danforth Plant Science Center, and The St. Louis Economic Development Partnership, as dynamic partners in the region's successful AgTech cluster strategy.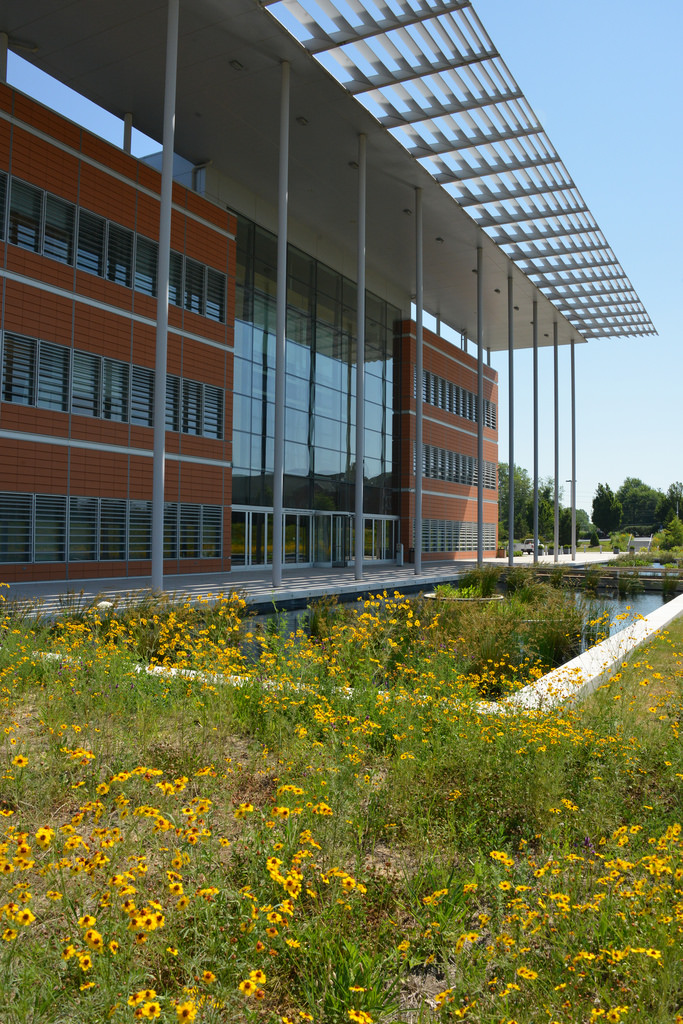 BioSTL, an organization that arose from collaboration between Washington University in St. Louis, BJC HealthCare, and the St. Louis Life Sciences Project, is focused on "establishing a robust ecosystem, not quick job gains," which is the first criteria for success identified in the Brookings report.
BioSTL also functions as a venture capitalist and a startup incubator, through its BioGenerator arm, which provides critical infrastructure and shared workspace to startup BioTech and AgTech companies, as well as a regional and international booster, through its GlobalSTL program, tasked with bringing in companies and talent from all over the world.
The Danforth Plant Science Center is the world's largest nonprofit, plant research center that leverages state-of-the-art technologies and a talent network for startups and companies to tap into. There are more plant science PHDs in St. Louis than anywhere in the world. It also provides office space, labs, and on-site workforce training program and access to facilities like greenhouses at its affiliate Bio-Research and Development Growth (BRDG) Park.
Both BioSTL and the Danforth Center work closely with one another and many other academic and research institutions all over the world; and to a large degree, both meet the second criteria of success identified in the Brookings report, in that they are "industry-driven, university-fueled, government-funded."
While the initial funding for these institutions might have come from private investment or nonprofit initiatives, most strikingly, St. Louis has also established an effective set of quasi-civic authorities and public-private partnerships to support their efforts and share their mission. The chief of which is the St. Louis Economic Development Partnership, which acts as a regional authority marshaling public and private funds to support organizational initiatives.
The Partnership's board of directors is drawn from a diverse, sometimes overlapping group of civic stakeholders and community and business leaders, whose mission it is to support the growth and redevelopment in the region in general and cluster initiatives in particular.
To support the growth of the cluster, the Partnership acts as a civic facilitator and a steward of publicly-backed financial arrangements, including tax abatement and other financing tools. This provides the Partnership with the independence to partner freely with government at all levels, along with the necessary governance and framework to avoid conflicts of interest, which has cemented the Partnership as a strong voice in the region's overall economic plans.
A Shared Mission
The third qualifier for creating a successful cluster initiative is to create a shared mission to support the growth of cluster. Rather than competing against one another as two rival automobile manufacturers might, by adopting a shared mission to support the growth of the cluster companies, entrepreneurial support organizations, and industry associations are "placing a collective big bet on a unique opportunity," with the potential for greater collective growth over the longer term.
Building a Community Around AgTech and Life Sciences
The fourth and final keys to success the report outlines are that these initiatives be "championed by passionate, dedicated leaders" and are "anchored by a physical center."
In terms of anchoring the AgTech cluster, both the Cortex Innovation District in the City's center and 39 North, an initiative of the St. Louis Economic Development Partnership at the nexus of Bayer-Monsanto's and Danforth Center Campus, are mission-driven development organizations, in which the goal of building a world-class innovation community by far outweighs the short-term gains of a simple real estate investment.
Chief Operating Officer of the Donald Danforth Plant Science Center and President of BRDG Park, Sam Fiorello confirms this, "The building and the facilities are secondary concerns for most people. It's the density of talent, brain power and experience here that attracts people to the Danforth Center Campus."
It's this density that brings companies from all over the world to St. Louis and, the Danforth Center and 39 North hope, will eventually lure them here to relocate or open an office on a permanent basis. KWS, a German-based seed company moved here in 2014 now has over 70 employees.
"KWS was meticulous in its search," said Dr. Derek Bartlem, Head of USA Research for German-based KWS. "What we found in St. Louis was a vast community of scientists who were highly connected and willing to collaborate. St. Louis quickly rose to the top of the list."
In the case of St. Louis and its AgTech vertical, local and community cooperation and collaboration has been a key to the region's success.
Events and conferences around innovation in the industry, such as the Ag Innovation Showcase or GlobalSTL's Health Innovation Summit, or any number of smaller cluster-based events, create an avenue for public and local involvement helps promote the broader goals and aims of the institutions involved. Speakers and attendees at these events are drawn from all over the world to share best practices, provide expertise, and network with other professionals.
Even less formal events, like the Venture Cafe gathering held regularly at Cortex and the Danforth Plant Science Center, are beginning to have a noticeable effect on community building. Not only do these events provide a stress-free social opportunity for co-workers and colleagues, but they encourage industry employees, some of whom have been transplanted into the local community from elsewhere in the country or abroad, to meet and connect with the public.
A broad selection of academics, entrepreneurs, investors, nonprofit and government policymakers, established industry insiders and service providers attend these networking events and this creates the potential, at least, for new collaboration. It's not unheard of for companies or individuals who attend to partner up with one another, becoming co-founders or investors in new ventures.
Venture Capital too plays a powerful role in supporting the cluster. Ag-focused investment firms like iSelect and The Yield Lab are building up a stable of startups and founders in St. Louis but also globally.
The Yield Lab grew out of a more general VC firm. By investing in a cluster strategy, their own portfolios are more valuable, in part because they can focus on big market trends and be a big player, even if they invest relatively modest amounts of around $100,000.
The Yield Lab is more properly defined as an accelerator. Its strategy is to invest across technologies in the following focus sectors in their later stages in order to increase a company's scale and speed to market.
Their focus is on crop production, animal health & welfare, precision agriculture, waste reduction, logistics, urban agriculture, and food ingredients — a diverse slice of both the vertical and horizontal food and agriculture markets.
A World-Class Campus
The Partnership's Helix Center Biotech Incubator sits adjacent to BRDG Park and the Danforth Center, forming a campus in St. Louis County that offers real-world density for the AgTech cluster.
In keeping with both the mission of the AgTech industry and the goal of creating a pleasing environment, the campus is surrounded by acres of wildflowers and active greenhouses and will soon be connected by a miles long greenway. For the future, work is underway to attract developers to build housing and other accommodations, fusing the businesses and labs with the neighborhood around it.
The 39 North innovation district isn't a nondescript corporate park, it's more like a well-designed Fortune 500 company headquarters, built to both inspire and attract the best of the best in plant and food science. For 39 North, the end result is to have state of the art facilities and office space along with generous amenities, with plenty of room to grow.
39 North therefore seeks to grow and attract both mid-sized and startup companies from the AgTech space, and international companies looking to establish a presence in the U.S.
In order to build a campus like this, a single organization would require robust financing and potentially decades of planning and development. Even with a plan and financing in place, large scale projects of this nature take years of negotiation between the county and city government and private property owners.
By leveraging a public-private development organization like the St. Louis Economic Partnership, AgTech companies gain the benefits of these complex negotiations and financing efforts, while remaining free to focus on what they do best, revolutionizing food and fuel production and a sustainable environment.
A Bright Future in AgTech and Life Sciences
Despite the promise of STL's AgTech and Life Sciences clusters, success is far from assured. Bayer's takeover of Monsanto could be seen as a boon or a bust (and perhaps remains to be seen), either strengthening the region through deep international ties or weakening it if jobs are eliminated in the long run. Global economics too plays a critical role in the success of any industry, especially one with intense global competition or that is subject to trade disputes, like agriculture and food production.
For the present, according to the Brookings Institute, St. Louis' approach to AgTech is not only working, but a model for success. By building strong networks based on innovation, collaboration and entrepreneurship, St. Louis' AgTech and Life Sciences industries are more robust and resilient than the manufacturing centers of last century and are helping to point the way towards the innovation strategies of the future.