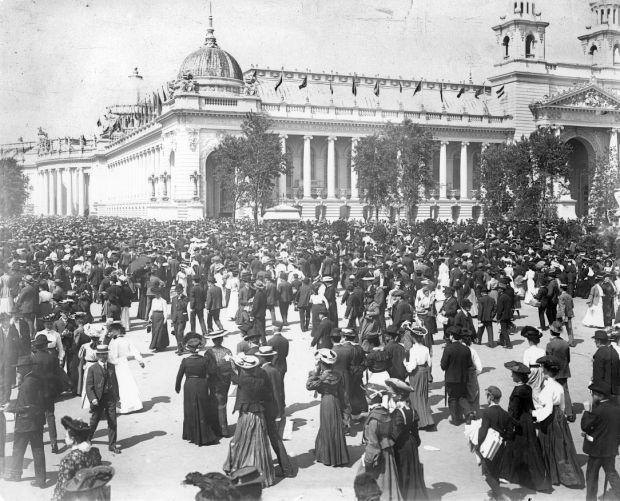 Getting Started With Exporting: Resources for Entrepreneurs in St. Louis
7
Min
Read

-
Visitors
Despite the long-held belief among exporting agencies that businesses should securely establish themselves in domestic markets before attempting to export, startups are now increasingly "born global." Here's what you need to know to get started in St. Louis.
In September 2015, the World Trade Center (WTC) featured "born global" companies at its annual Growing Global conference, acknowledging the acceleration of new companies joining global markets at the time of startup. Despite the long-held belief among exporting agencies that businesses should securely establish themselves in domestic markets before attempting to export, these companies represented the importance of this new trend for a variety of reasons.
Cory Simek, Director of the International Trade Administration and of the U.S. Export Assistance Center (USEAC) in St. Louis, identified the World Trade Center event as a game-changer. "In the past, we would have said that startups are not ready to export."
"They need to get a few years under their belt, at least, until they have a good revenue stream. I think the landscape is changing. Now, some startups are going global right away. It' s a reflection of how technology is impacting business."
The International Trade Administration is one of many federal, state and local organizations that work closely in the St. Louis region. Entrepreneurs who are either born global or choose to go global have a vast network of exporting assistance at their fingertips. Here are the big ones:
International Trade Administration and U.S. Export Assistance Center in St. Louis
The International Trade Administration (ITA) assists companies by helping them to venture into global markets and helps international businesses with problems that come up in the process of doing business overseas.
Simek emphasizes the importance of regional partnerships with the World Trade Center, local universities, and others, and is clear about his agency's strengths. "The greatest thing we have to offer is our global network of international trade offices. We have offices all over the U.S. and, more importantly, we're in more than 100 countries at our U.S.s embassies and consulates all over the world."
The ITA makes sure companies are export-ready, and if they are, they go through detailed in-person interviews and site visits regarding revenue streams, business model, profit margins and motivations. This is followed by a market selection process, which depends on the product.
Simek gave an example of how the ITA helped one company choose a market. "A company in St. Louis makes artistic, high-end drywall products. First, we determined if they had some value-added benefits because otherwise it doesn't make any sense to ship drywall all over the world."
"It's too expensive and too heavy. The business owner was looking at Ecuador, for example, as a target market. We steered him in another direction because he would have spent a lot of money and wasted a lot of time trying to sell down in South America."
"Since earthquakes are so common there, people don't really build with drywall there; they build with cement. In addition, we screened for disposable income. Eventually, we landed this company in Germany, Italy and a couple of other European countries and he scored some really good successes there."
U.S. Small Business Administration
If the ITA finds that a company is not export-ready, they refer them to another resource who can help, one of which is the Small Business Administration (SBA). The U.S. Small Business Administration (SBA) is a federal agency designed to assist small businesses. Simek also refers businesses to SCORE, a nonprofit association supported by the SBA that helps small businesses get started through free or inexpensive volunteer education and mentorship.
The SBA's Office of International Trade specifically works with small businesses committed to exporting. In addition, through its State Trade Expansion Program (STEP), states compete for awards that promote small business export sales, and small exporters apply for the awards.
Missouri International Trade and Investment Office
The Missouri International Trade and Investment Office is the state's lead agency assisting companies who want to export through its training program and other services. Ann Pardalos, manager of the office, emphasizes that cooperation among agencies in our state to provide the most help to exporters.
"We work very closely with our federal international partners such as the SBA and ITA and other local partners such as the World Trade Center. We have additional small business development and tech center partners across the state that help us train companies in exporting. At the state level, we engage our foreign office network that assists MO companies in identifying for them good international partners," Pardalos says.
The Office co-sponsors an initiative with the SBA called MO STEP=UP Export Training, a three-unit webinar that teaches exporters the basics of international trade. In addition, STEP grants made available to the state through the SBA program reimburse small businesses for international trade-related expenses such as attending international trade shows, foreign language translation of their websites, and subscriptions to U.S. Department of Commerce publications.
Dave Shogren, President of U.S. International Foods, an exporter of U.S.-manufactured foods to Asia and winner of the 2016 St. Louis Export Challenge, learned about state resources for exporters after talking to the World Trade Center about taking his business global.
"First, I took the Missouri training. That connected me with the Missouri Department of Economic Development (DED) and the Missouri Department of Agriculture (MDA). I read in one of the World Trade Center email newsletters that Missouri got a grant for STEP funding, so then I started applying for STEP grants for overseas trade shows. We apply for it every year. We network a lot with both the DED and the MDA. They are big helps to us," Shogren says.
The state has historically catered primarily to seasoned exporters by working to help them expand their already existing international markets. Working with startups is a new but growing service offering.
"We are seeing an uptick in interest from startups, especially in the St. Louis region. What's interesting about the startups is that they're ready to hit the ground running at 200 miles per hour."
"It's up to us to slow them down, make sure they're taking precautions and vetting partners properly, and to help them make the best business decisions," Pardalos says. "We're working with a startup now that wants to reach out to 10 markets. We said, 'Let's start with two or three.'"
Like the ITA, the state is working to better accommodate this growing segment of the Missouri economy. "One of the things we're doing right now is we are currently assessing G-MAP (Global Market Access Program)," says Pardalos.
"It is similar to STEP, but it's Missouri-specific program. Right now, it doesn't make any concession for startups—participants must be in business for three years. We are reevaluating that to be able to help these startups that have been properly vetted. We're hoping in six to twelve months we'll be ready to make a change."
Missouri District Export Council
Shogren was appointed to the Missouri District Export Council in 2014. Another federal resource for exporters, District Export Councils are organizations of business leaders from local communities appointed by U.S. Secretaries of Commerce, whose knowledge of and expertise in international business provides a source of professional advice for their region's local firms. In addition to Shogren, executives from local exporters like Sunnen Products Company, Unigroup, and Commerce Bank, among others, are members of the Council. "They're another resource for people like me," Shogren said.
World Trade Center St. Louis
The World Trade Center St. Louis (WTC) is a local organization that partners with Federal and State resources to connect local businesses with the help they need to globalize. Part of the St. Louis Economic Development Partnership, the center has unique visibility and understanding of regional exporting resources.
Ana Romero-Lizana, Director of International Business Development, sees the World Trade Center as a catalyst for connecting people to the right resources.
"We are the connectors for international business and trade across the region. For companies that have questions about exporting or importing, we can either answer their questions or direct them to the right organization that can provide them with the support they need."
"Export target countries often have unexpected requirements. or the local company may need to have a company checked out on the other side of the world. If I can't help, I can refer them to someone who can. I stay involved until I feel very comfortable that they're going to be okay."
In 2016, the World Trade Center launched the inaugural St. Louis Export Challenge. The contest, which awards cash prizes to startups with the best global market entry strategies, extended the WTC's expertise in exporting and international trade to the startup community. Applications are open for the 2017 St. Louis Export Challenge, which offers a total of $60, 000 in prizes.
Along with the University of Missouri-St. Louis, the WTC also offers The Chancellor's Certificate in International Trade. Designed for executives, managers and employees who do business overseas, the program offers a curriculum rich in information on trade applicable to startups as well.
Colleges and Universities
In addition to curriculum, colleges and universities in the St. Louis area also offer a valuable resource to exporters—international students interested in learning about American business.
U.S. International Foods welcomes a new set of interns every semester from both St. Louis University and University of Missouri – St. Louis (UMSL). Students in UMSL's International MBA program must complete an internship as part of the curriculum, and Shogren's business is an ideal American business for international interns.
"We have had students from China, Taiwan, Mexico, Spain and Saudi Arabia. This summer, we have two young interns from Afghanistan. During the spring semester, we created more space for interns, so right now we have room for five or six. They do a lot of marketing for us, and we also take them on field trips."
Additional Resources
Startups looking to export can also take advantage of entrepreneur resources available to all new companies. For example, U.S. International Foods is in the STL VentureWorks
at Grand Center, a subsidized startup incubator funded by the St. Louis Economic Development Partnership.  Like a trading company or wholesaler to Asia of anything found in a U.S. supermarket, Shogren needs only office space as well as a small amount of storage for the samples that arrive daily.
As part of this incubator, Shogren has access to below-market office and warehouse space, monthly programming provided by the SLEDP, and the natural collisions and collaboration more likely to occur in a space shared by startups. For example, at STL VentureWorks, Shogren talks to other founders of companies such as Start Right Foods, manufacturers of protein-rich frozen waffles, pancake mix, and sprayable syrup, who are also located at Grand Center.
The proximity led to collaboration on one of Shogren's trips to Taiwan for a trade show. "The Missouri Agriculture Department had a booth at the show, so we could participate for free, and just had to pay our travel expenses. I took some Start Right products to the show."
"Their first product was frozen waffles, and that's a little hard to export. But they came out with a pancake mix and a sprayable maple syrup. So, I bought a griddle while we were over there, and in the mornings we made Start Right pancakes in the booth together."
For more information on how to get started with exporting, contact the World Trade Center St. Louis.