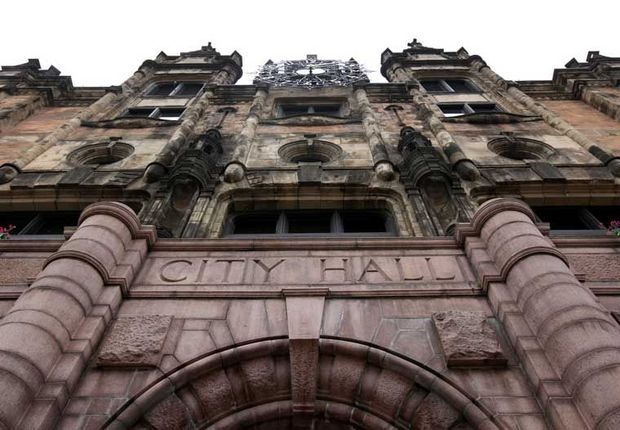 St. Charles County Ranks Best in the State for Tech Job Growth
2
Min
Read

-
Visitors
Here's a recap of STL startup news this week.
Braggin' Rights
St. Charles County ranks best in the state for tech job growth and is the only Missouri county to land in the top 25 nationally. That's according to research by the Progressive Policy Institute, which based its rankings on the number of information and technology jobs added between 2011 and 2014 and relative to the size of the local economy.
The public policy think tank attributed some of St. Charles County's high ranking to the area's thriving aerospace supply industry, including expansions by Seyer Industries and LMI Aerospace.
PromisePay, an 2014 alum of fintech accelerator, SixThirty, has been named one of the 50 "emerging stars" on the global Fintech 100 list, which is published by H2 Ventures and KPMG.
PromisePay provides a payment platform for online marketplaces. The company has offices in St. Louis, San Francisco and Melbourne, Australia.
Civic
Making payments to the municipal court just got easier for some city residents. The St. Louis City Municipal Court launched a service this week that allows defendants enrolled in gradual fee-payment plans to pay and receive subsequent court dates online.
Investment
St. Louis' Cultivation Capital led a $5.3 million investment in DealCloud, a finance-focused software company based in Charlotte, N.C. DealCloud provides a software-as-a-service platform for business development, pipeline management and deal execution for private capital markets.
Cultivation Capital principal Allison Carmen declined to disclose how much the venture group contributed to the deal, but called it the "largest initial investment Cultivation has made to date."
The venture group was joined in the investment by Hamilton Lane, Holekamp Ventures, Holton Capital Group, Rick Kushel and Joe Maxwell.
Monsanto Growth Ventures contributed to a $17 million round of growth funding of agtech startup Blue River Technology, which uses computer vision, machine learning and robotics to help farmers tend to crops. Alphabet CEO Eric Schmidt, Pontifax Global Food and Agriculture Technology Fund, Syngenta Ventures, Data Collective Venture Capital and Khosla Ventures were among the Silicon Valley-based startup's other investors.
Monsanto Growth Ventures is looking to invest $150 million in startups by 2020.