Decide (LockerDome) Linked to Alt-Right Websites
2
Min
Read

-
Visitors
St. Louis-based advertising network, Decide (which rebranded from LockerDome in February of this year) is serving ads on three alt-right publications according to an article published on the Gateway Journalism Review. In effect, this means that Decide both makes money from ads served against alt-right content and pays those sites publishing alt-right content.
However, Decide's platform policy now stands in opposition to Google, which is blocking alt-right content from the Google AdSense program, particularly in regards to fake news about Ukraine. ZergNet also demonetized these websites in response to an article by Reuters, which mentions Lockerdome published in December last year (2021).
Nonetheless, many other very large ad networks are linked as "resellers" on these alt-right websites. By contrast, an analysis of the code indicates that the St. Louis based ad network is a "direct" seller.
The Competitive Intelligence platform, SimilarWeb, also lists many well known alt-right and fake news websites, as "Sites Similar to LockerDome" in their tool: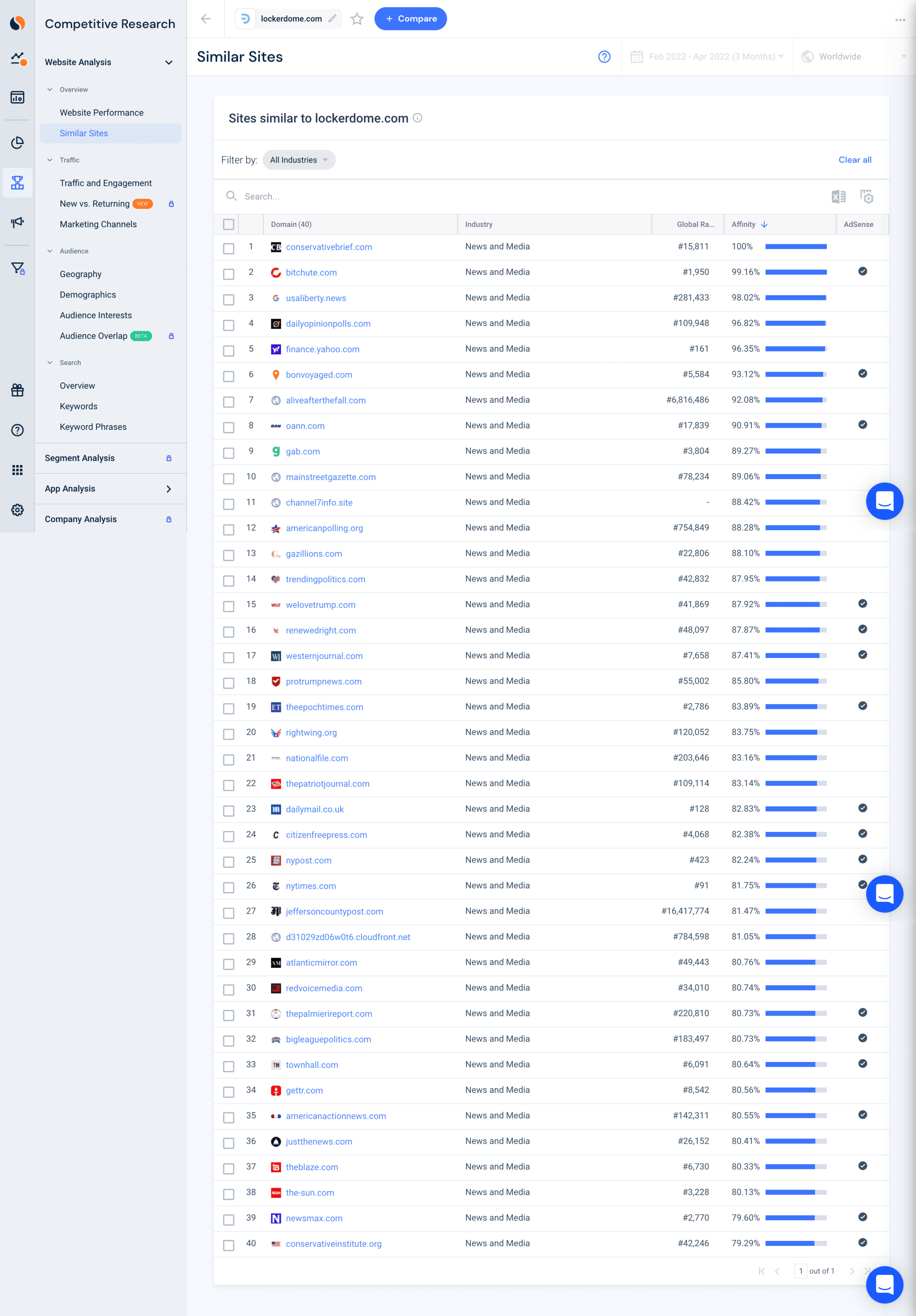 I have reached out to LockerDome's early investors, Cultivation Capital, for comment. Steve Case's Revolution Ventures and the Missouri Technology Corporation are also investors, according to Crunchbase.
What do you think about this? Should politics be put aside in the quest to build strong startups in St. Louis?
Let's have a discussion in the comments below (log in here to join the discussion).
On the one hand, Decide is an important jobs creator in St. Louis and is hiring more people than ever, which can only be good for the region and lead to a stronger downtown. There's no doubt that we need strong, profitable companies creating more jobs.
On the other hand, personally speaking, I don't agree with the politics of the alt-right and I am concerned that such an advertising standards policy runs counter to what the St. Louis Startup Ecosystem stands for, in building an equitable, diverse and inclusive business environment.
Correction: Changed references to "far right" to alt-right.