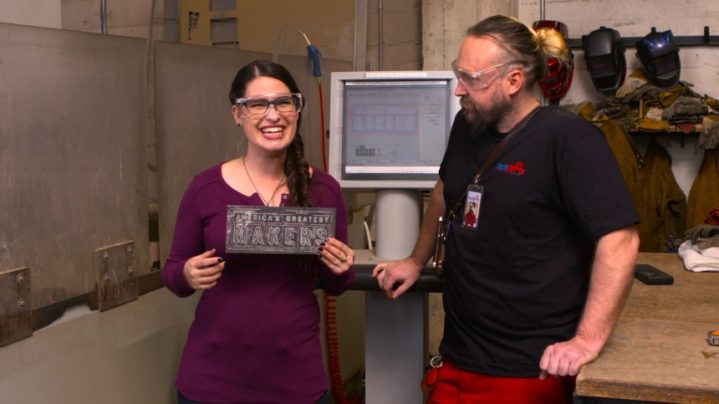 TechShop Sees Success with National Partnerships
3
Min
Read

-
Visitors
We're still months away from the opening of TechShop St. Louis, but take a drive down Forest Park Avenue and you'll see progress is being made. Our location spans 18,000 square feet on the corner of Forest Park Avenue and Boyle, offering a workspace for entrepreneurs, students, makers and anyone with an and idea that just won't go away.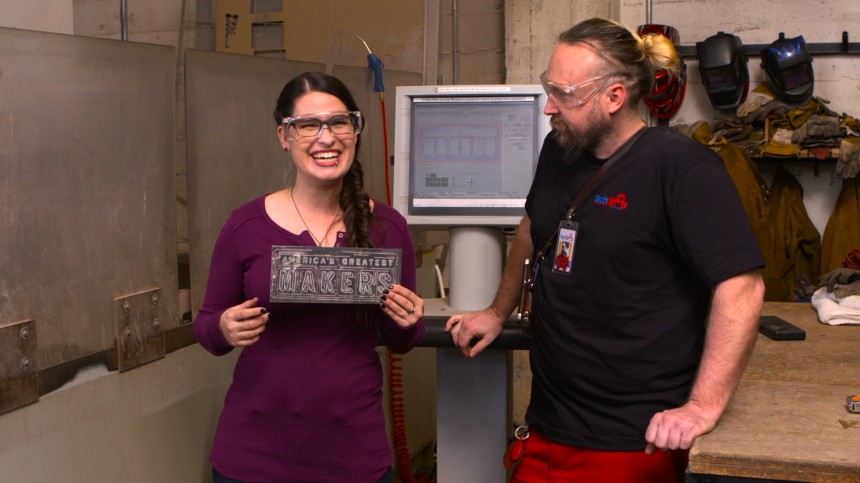 TechShop St. Louis is one of 10 planned or open workshop locations across the country since the first location opened in Menlo Park in 2006. Since then, the makerspace, founded by Jim Newton and Ridge McGhee, has expanded not only nationally and internationally, but also with institutional and corporate collaborations.
"As corporations, institutions and universities support TechShop, they're making available to the next generation of entrepreneurs, and really anybody, the opportunity to prototype and test products and ideas," says Chris Ruzicka, director of business development of TechShop St. Louis. "We have a big push to get interest in manufacturing with the next generation using their hands. By these companies providing memberships as well as support, they're allowing this next generation to be exposed to machinery and those jobs."
We spoke with Ruzicka on some of the institutional partnerships already in place with TechShops across the country, and what we can expect for St. Louis:
GE has partnered with the U.S. Department of Veterans Affairs Center for Innovation to offer 3,000 free one-year memberships, professional instruction, hands-on training, and access to TechShop's workspaces, machines, tools, and community to veterans across the country. An additional 1,000 TechShops slots were made available for veterans through GE's Get Skills to Work coalition. This initiative helps veterans and employers translate military skills to in-demand, advanced manufacturing positions, offers skills training for former service members, and empowers employers to recruit, onboard and mentor veterans.
Lowe's has collaborated with its neighboring TechShop Austin-Round Rock, a 17,000-square-foot facility, to offer the community an easier way to access materials, space and classes. A passageway is open from one building to the other and that specific Lowe's stocks items and materials that other Lowe's in the country do not, so TechShop members have easy access to everything they need. 
Ford partnered with TechShop Detroit for their Employee Patent Incentive Program, which offers Ford employees who invent something that Ford ends up patenting a free three-month membership to TechShop. Employees are free to use the space day or night, for projects related to their work, like new ways of creating car doors or personal projects. Ford has seen patents increase substantially since the partnership began. 
Arizona State University was the first university to partner with TechShop when they opened a workshop and fabrication studio in downtown Chandler last fall. Students in Arizona State's College of Technology & Innovation, or any other discipline have access to classes and equipment. Public memberships are also available, offering a chance for both populations to mingle and share knowledge, ideas and skills. 
Intel is working with TechShop in the launch of America's Greatest Makers, a reality competition premiering next month on TBS. The show, by executive producer Mark Burnett, allows competitors, both groups and individuals, will bring in their best tech product ideas, and each week they will fine tune their products through weekly challenges at TechShop San Francisco.
And What About St. Louis?
As TechShop is slated to open late July, institutional and educational partnerships have already been arranged with Monsanto, Accenture, Donald Danforth Plant Science Center Saint Louis University, and Washington University and others with memberships still available. Each institution is partnering in their own way, with some memberships going to employees as incentives and others giving back to the community, underserved, veterans and to help . 
"Monsanto is not just using their memberships for employees and innovation purposes, they plan on gifting memberships to organizations including programs that support women and girls in STEM. It's increasing exposure to STEM and STEAM opportunities and it's also helping drive the opportunity for entrepreneurs," says Ruzicka. "Just think if Jim McKelvey or Jack Dorsey had a TechShop years ago they might not have had to go to Silicon Valley. They could have produced their prototype right here."