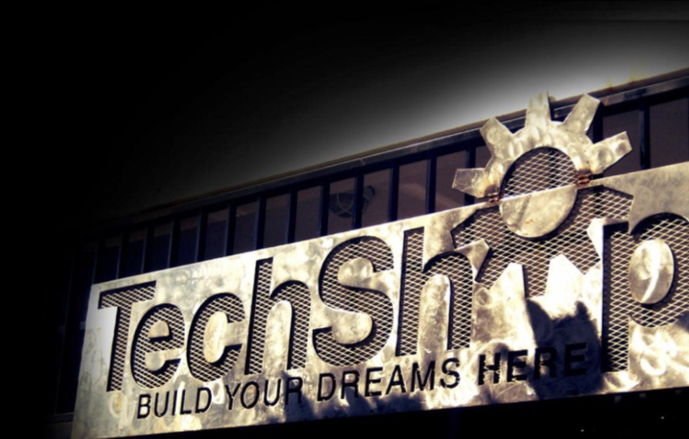 What's New with TechShop St. Louis
5
Min
Read

-
Visitors
On the Wednesday before Thanksgiving, Kirkwood High School students and staff had the day off in preparation for the holiday weekend. But rather than take a break and relax, a large group decided to spend their time learning about TechShop, a member-based, DIY workshop housing equipment, classes and a creative community.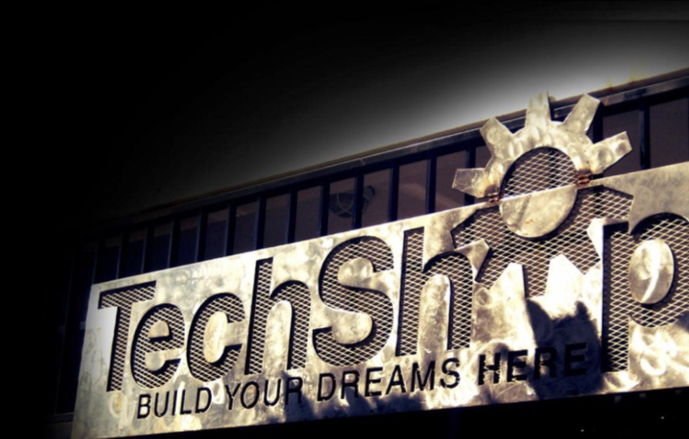 Opening in July 2016, TechShop's highly anticipated St. Louis location spans 18,000 square feet on the corner of Forest Park Avenue and Boyle, offering a sanctuary for dreamers, doers and makers. We sat down with St. Louis native Chris Ruzicka, TechShop's director of St. Louis business development and community engagement, to get an update on where things stand now with TechShop's development. What did we find out? Well, we're pretty convinced we should all be really excited about the latest addition to the STL innovation community. 
How would you define a maker space and describe TechShop for people who might be less familiar?
TechShop is a community of makers, hobbyists or entrepreneurs–or people who just want to make things with their hands. But it's more than the equipment; it's a community to share ideas and bounce ideas off others.
We see people that just want to make creative gifts, maybe holiday cards or something out of sheet metal. We have those kind of people that just want to make something. Then we have those people who are making a prototype to be able to market it. For instance, we have one individual who made a collapsable kayak. We have another individual who made a cake topper. Then Jim McKelvey and Jack Dorsey created the Square prototype in TechShop's Northern California TechShop. 
In St. Louis, we'll offer 75-100 classes, and the machines and training is consistent with all of our locations. The most popular machine we'll have is probably the 3D printer, and we'll have 3-4 of those, in different makes and models that we'll update every 12-14 months. We'll also have machines that work with welding, plastics, woodworking and more. So it's definitely a wide variety.
I have yet to meet anyone who isn't a maker. Everyone is a maker. As I talk to people and tell them what we do, they start sharing their ideas.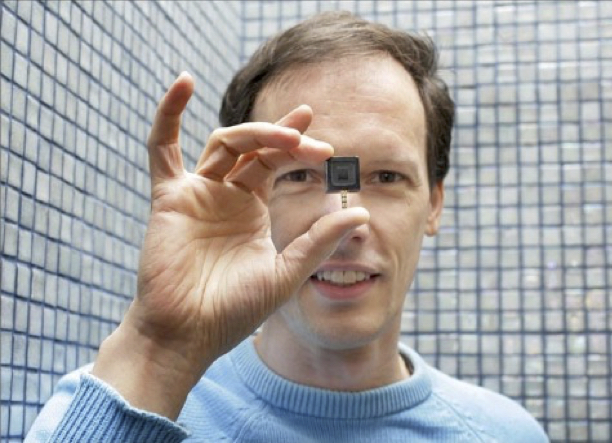 There are only eight other locations currently (a 9th location in LA opens shortly, with St. Louis as the 10th). How was St. Louis chosen?
There was some reluctance at first for St. Louis, as people didn't realize on either coast that St. Louis was growing into such a hub for entrepreneurship. But they quickly realized this was the case when they made trips here. There is no other TechShop that has a community like Cortex that has really promoted entrepreneurship and innovation. So that was really exciting.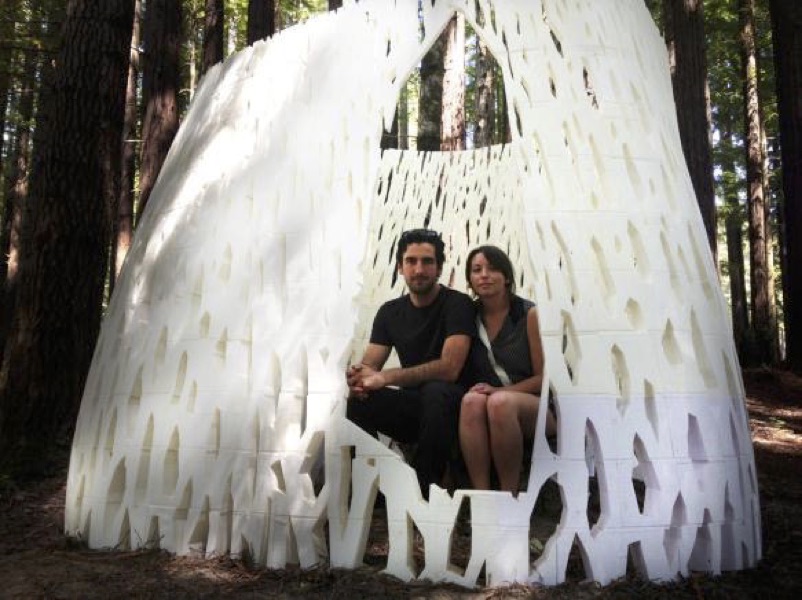 TechShop is membership-based. Break that down for us. 
Individual membership gets you 24/7 access and use of all of the machines. Certain machines will require a basic use classes, so they're checked out as far as safety. We'll also have Dream Consultants that will work with you to train on the machines and also talk about your dreams. They'll also walk the floor for hands-on guidance. I equate them to trainers at old health clubs who'd train you on machines and then follow up every so often. We'll have lockers and WiFi, so people can multitask, working on their project but then take breaks and actually set up their laptop and start doing work. We'll also have event rooms that can be utilized by organizations and companies and opportunities to help promote STEM through some of the programs and projects for local schools. So we're really looking to tailor our services, the machinery and the community to each of our members and member institutions. 
A lot of corporations and institutions are signing up early. As founding members come on board like Monsanto, Boeing, UMSL, Washington University and Saint Louis University, we're putting their signage up as founding members. We'll continue to add to that as more corporations and institutions sign up. 
We also already have individuals signing up. We had a lot of people take advantage of the Black Friday special, especially for gift-giving. There is no cap on how many members we'll take, but the nice thing about buying a membership now is it doesn't actually get activated until the shop opens up. So institutions and corporations won't owe anything on their memberships until 30 days prior to the opening in July.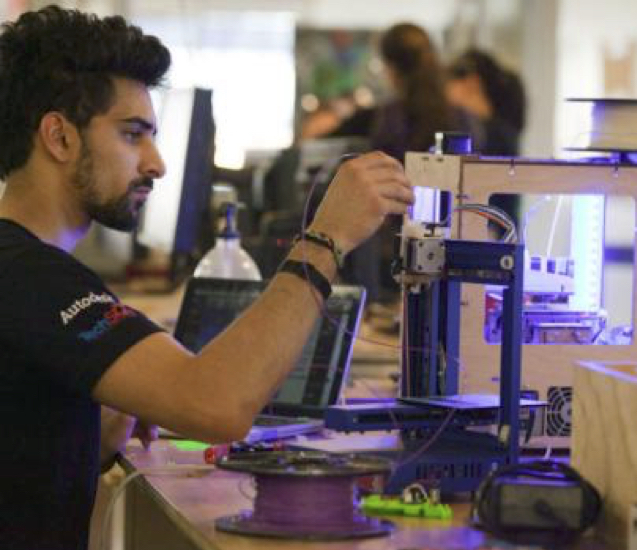 Who are you looking to attract for memberships?
So we are really focusing on companies first and foremost who want to incentivize their employees or gift through the foundation. We also have a tremendous school system here in St. Louis, so there is a lot of opportunity to assist them and I've been talking with St. Louis Public Schools and some of the private schools. Then also individuals who always wanted to make something but never had a way to start. It really varies.
But what's nice is that kids 12 years or older can use the machines after they go through the basic use training, and then anyone younger can come in and do class projects. So it's not just for adults or millennials; it's truly for everyone. You can also rotate our memberships from quarter to quarter so in essence, a 50-person membership for a whole year could reach about 200 people in an organization.
What are some of your long-term goals?
We believe TechShop is another reason for St. Louisans to come into the Cortex community. Obviously the people come and do business down there and now there are consumers coming in for IKEA, and we think they will start coming down for TechShop too. One of our goals is to continue to fuel the innovation community that's growing within St. Louis and allow people to be able to leverage TechShop to really make their dreams come true.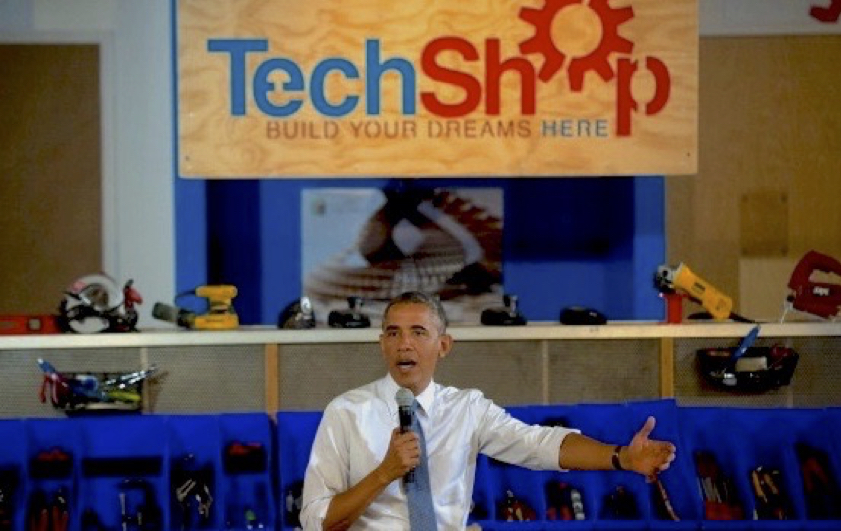 What are you most excited about?
Well the foundation has already been built through the work that Dennis Lower and his Cortex team have done. They've pressed memberships, effectively pre-selling TechShop. So obviously that makes easier, because Dennis has done such a great job in raising awareness of TechShop. 
And then I've been involved with the Square One program, which is one of the first programs I've seen with organization and some substance that allows people to take things to the next step, to start prototyping. But I'm also excited for individuals, like my kids and their friends as well as the academic institutions that are so interested. I have yet to meet anyone who is not excited about TechShop coming to St. Louis. It's so unique, and it's so different, and St. Louis is so ready for it.