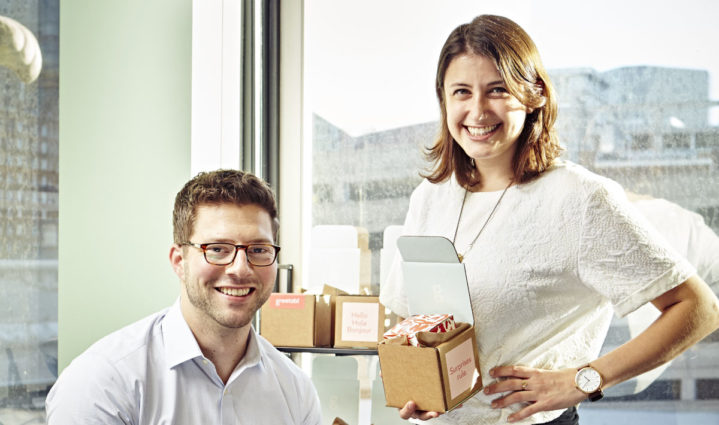 Making Bold Moves
5
Min
Read

-
Visitors
Arch Grants tackles one of the St. Louis region's biggest problems: talent attraction and retention.
Zoë Scharf had no intention of staying in St. Louis. After graduating from Washington University in St. Louis, the Albany native planned a return to New York.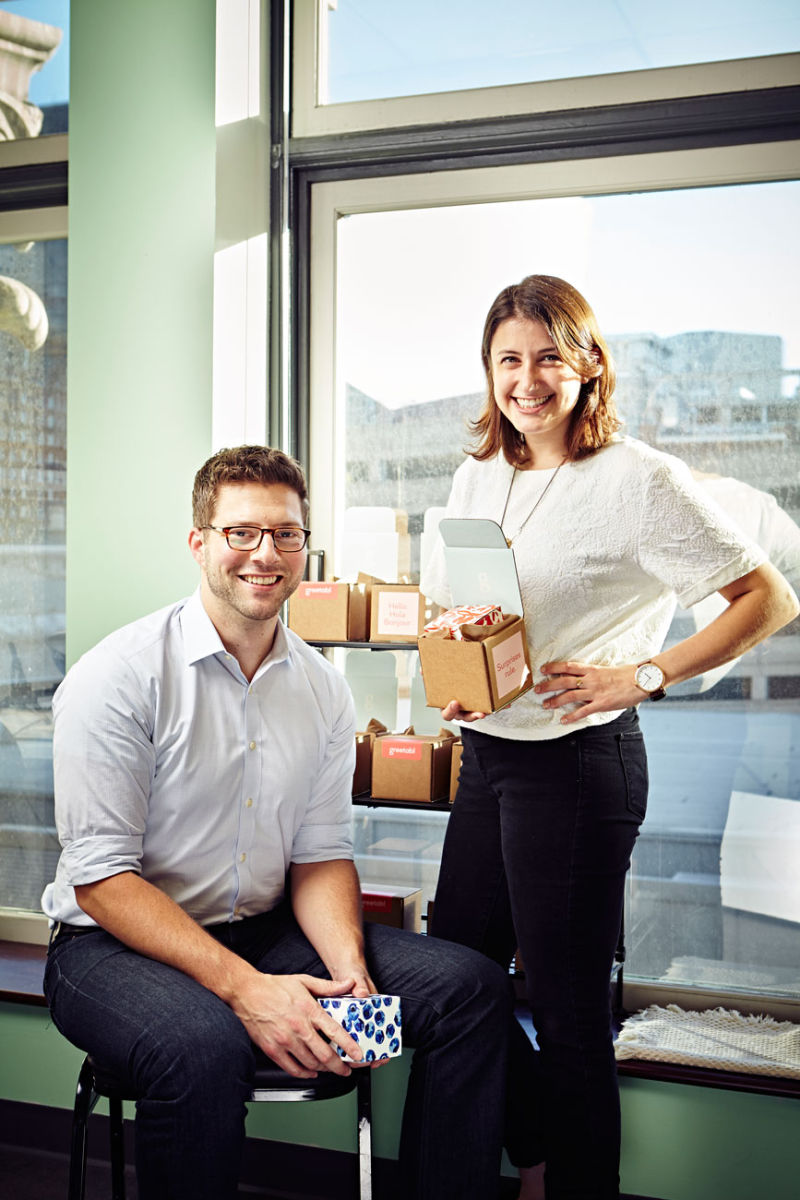 She had an internship experience with a hip Manhattan-based design firm the summer before her senior year. A return just made sense.
"There is a degree of East-Coast/West-Coast snobbery that exists among some groups on campus," says Scharf, a 2011 graduate with a BFA in communication design. Scharf represents the potential for what civic leaders call "brain drain," the fleeing of college-educated people from a region.
The issue is one of economic development and its premise is simple: A community is stronger financially and otherwise if it retains and attracts talented, educated people. The phenomenon of brain drain is not particular to St. Louis, but a commonly held belief is that St. Louis loses young, smart people to other regions.
Thankfully for Scharf, not all went as planned. After her post-grad, full-time job fell through, she ended up at a Startup Connection event looking for freelance work.
There she met fellow wanderer Joe Fischer, a guy with a finance background and a new business idea. He needed a creative, visual thinker.
After a few months of working with Fischer, Scharf became a partner in Greetabl, an e-commerce company that creates personalized gifts and greeting cards. Fast forward to 2014, when Greetabl decided to apply for the Arch Grants Global Startup Competition.
Arch Grants provides $50,000 equity-free grants to about 20 entrepreneurs each year who locate their startups in St. Louis. It should be obvious, but at this point, Scharf's projection about the city in which her career and her venture will thrive has shifted.
"Greetabl is in St. Louis, and it will remain in St. Louis with the community that has supported it," says Scharf, whose company recently received a round of funding from Capital Innovators, a St. Louis-based tech accelerator that's ranked in the top 10 list of accelerators nationally.
"Nobody talks on a national level about St. Louis. That is the nature of regionalism," says Scharf. "So you have to make bold moves to draw people to a city that they never would have considered. And a program like Arch Grants is that bold move."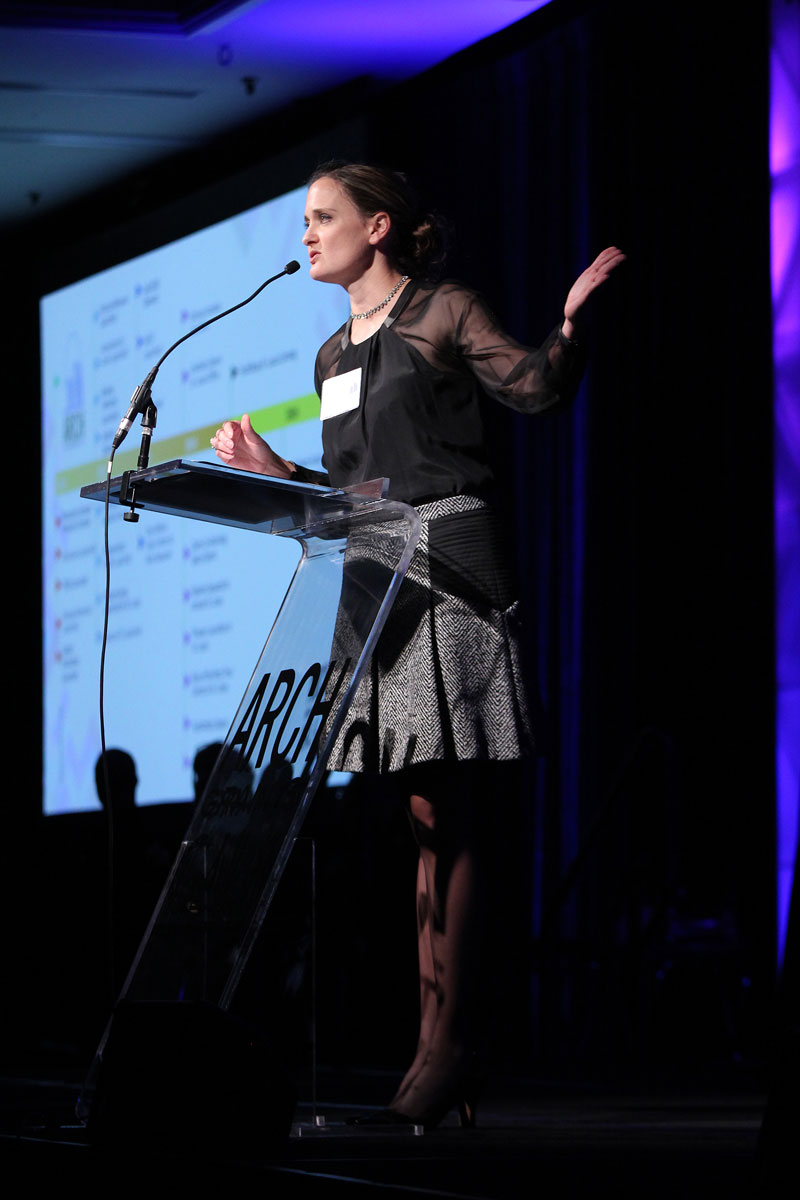 Being bold about the region is something that Ginger Imster, executive director of Arch Grants, knows is effective in drawing more people to St. Louis. In addition to funding, Arch Grants recipients are eligible for business-building programming and powerful connections.
While there are many components to the entrepreneurial ecosystem, Arch Grants is a legitimate force in making St. Louis a more viable breeding ground for innovators. "Arch Grants' Global Startup Competition is an important strategy to attract and retain talent in St. Louis," says Imster.
"The co-founders reimagined how the St. Louis region could approach business development by focusing on early-stage businesses, and created the Global Startup Competition to appeal to innovators who have great business ideas that are a good fit for our market. The competition format appeals to entrepreneurs of all generations, and it is exciting to work with an inclusive group of thoughtful innovators who are committed to the success of their businesses and to job creation in St. Louis."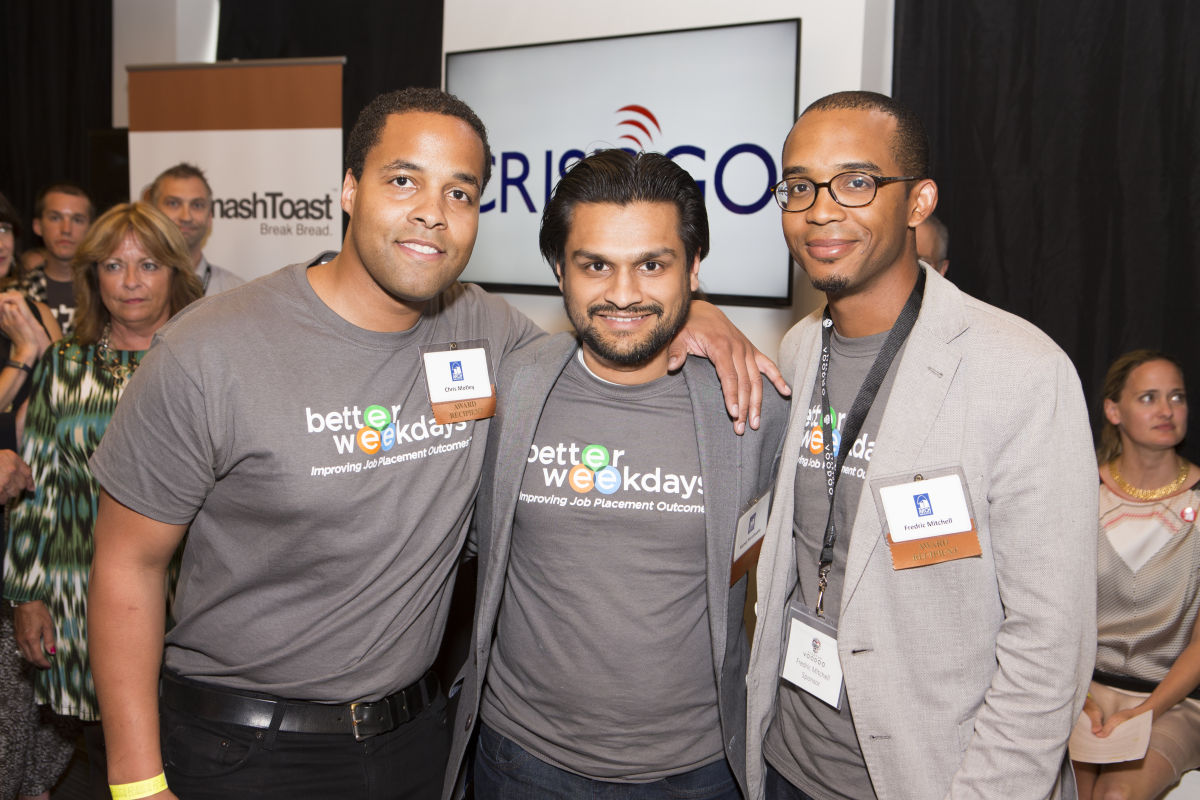 While the organization may be too young to measure its long-term impact, the short-term numbers present an optimistic trend. To date, Arch Grants has funded 65 startups in the St. Louis area, and of the 60 companies that are still active, 54 have remained in St. Louis. More than half of those funded companies have at least one member of their leadership team with a degree from a local university.
The Ripple Effect: Funding Meets Untapped Talent Pools
While the non-dilutive funding is certainly key to attracting talent, the greater impact of the capital is the scalability of the newly formed companies. Washington University graduate Tyler King founded Less Annoying CRM in San Francisco in 2009.
In 2014 when the time came for hiring, he and his partners looked at Seattle, Portland and Denver. They settled on St. Louis for two main reasons: Arch Grants and an untapped talent pool.
"The big technology companies are not yet recruiting at St. Louis-area schools," says King, whose company was a 2014 Arch Grants recipient. "We have almost doubled in size—from six people to 11—and we are looking to add more within the next year."
And King is not alone. The companies who have received Arch Grants funding account for 309 jobs retained in Missouri.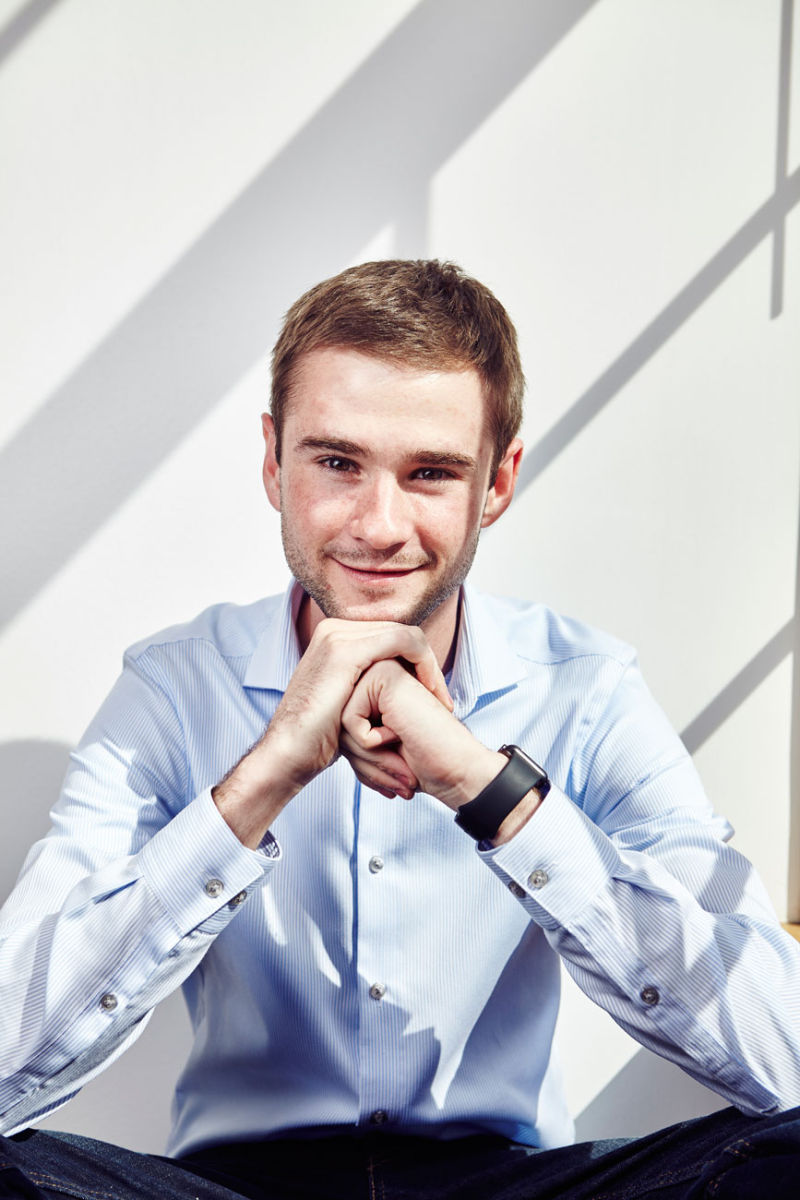 Shaping the Entrepreneurial Scene
Blake Marggraff has been on an entrepreneurial path that started with a win at a high school science fair. His ventures include Betaversity, a 2014 Arch Grants recipient.
Marggraff recently received a B.S. in Biology from Washington University, so it is no wonder that, when asked why he chose St. Louis for his latest health technology startup, Epharmix, his reasoning sounds like an answer to a logic puzzle.
"If you accept the premise that my charge as the founder of a startup is to generate the greatest possible return for my teammates and investors, then that means access to talent, capital and ability to scale are the main ingredients in creating that outcome," says Marggraff. "All of those ingredients exist more optimally in St. Louis than in any other place."
Recently, Marggraff and his team had the opportunity to venture elsewhere, but he has remained in St. Louis for meta-startup reasons. "It is rare to find a city that had hardly any startup scene when you arrive and now you get to be a part of moving it forward," he says.